Named after the hamlet Gäichel in Luxembourg on the border with Luxembourg--where the bilateral summit was previously held--the joint meeting of the Belgian and Luxembourg governments this week was held in Brussels, in the office of the Belgian prime minister, Alexander De Croo.
Belgian ambassador to Luxembourg 

Thomas Lambert confirmed that both sides signed five agreements--on the exchange of information on radiological events, cooperation in the field of metrology services, cooperation between senior officials of the two countries' public administrations, and the digital transformation of administrations.
Just before the Gäichel summit Belgium and Luxembourg signed agreement on the partnership between Proximus and LuxConnect in a sovereign cloud project, a first in Europe, according to the Luxembourg government.
A cure for bilateral cooperation
Public health also figured prominently in the exchanges between the two governments as health minister 
Paulette Lenert (LSAP), signed a framework agreement with her Belgian counterpart Frank Vandenbroucke dedicated to cross-border health cooperation.
Its aim is "to improve access to care and guarantee its continuity in the cross-border area." In addition, the supply of medicines to Luxembourg--which largely pass through Belgium--was discussed amid shortages on the shelves of numerous European countries.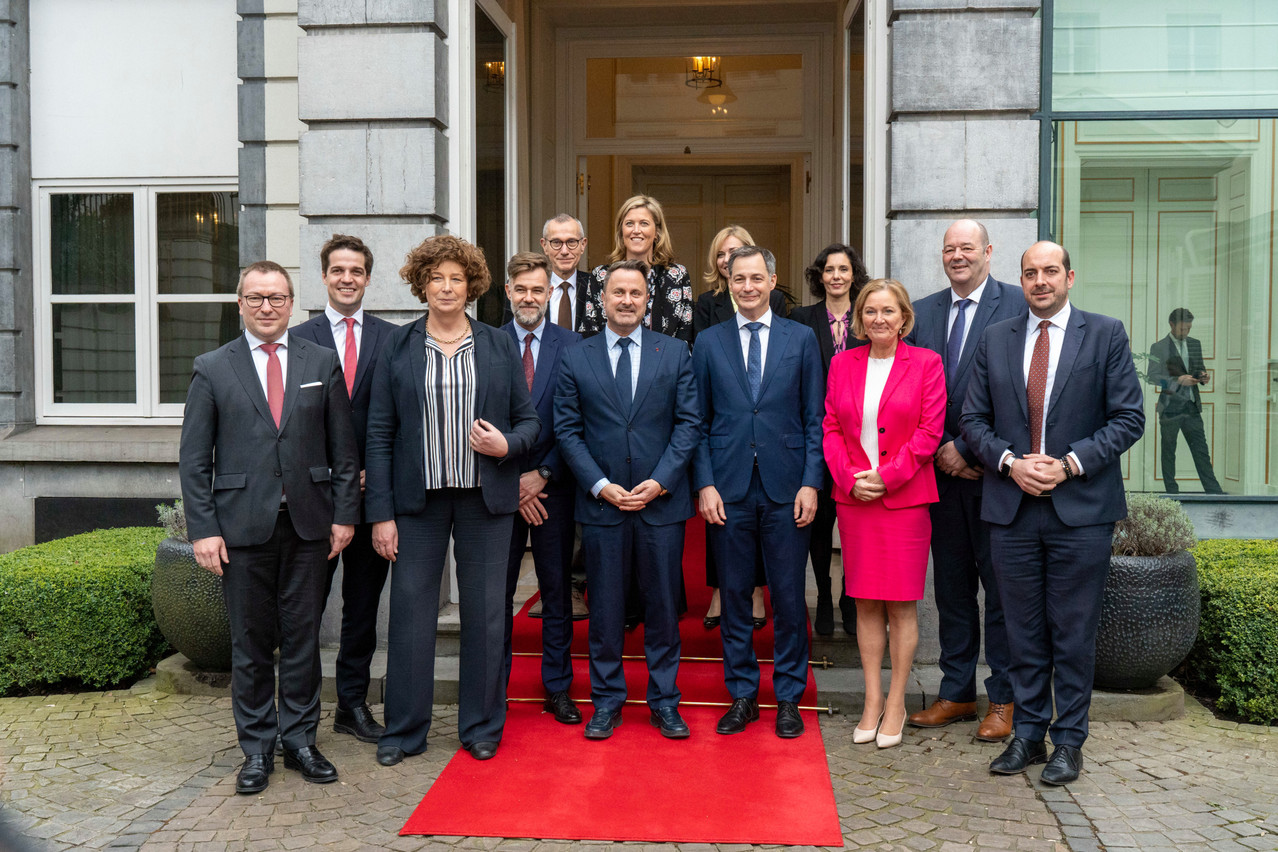 The government also updated each other on a recent telework agreement. Belgian crossborder workers can currently work outside Luxembourg for up to 34 days a year without being taxed in their county of residence. However, under EU rules, they lose their social security affiliation in Luxembourg if they work more than 25% outside of the country. 
"Exchanges at European level are being finalised in order to have common rules that meet, as far as possible, the needs of the people concerned," the Luxembourg government said in a statement.
The grand duchy's delegation included prime minister

Xavier Bettel (DP), health minister 
Paulette Lenert (LSAP), interior minister 

Taina Bofferding (LSAP), economy minister 

Franz Fayot (LSAP), social security minister 

Claude Haagen (LSAP) and public administration minister 

Marc Hansen (DP).
This story was first published in French on Paperjam. It has been translated and edited for Delano.