With the presentation of what Fayot and Meisch call the "future centre of gravity of the Luxembourg space ecosystem", the Space Campus is split into a location for companies in Kockelscheuer and another, for research, in Belval. All that remains is to settle the question of access for start-ups to public offers as is the case in the United States with orders from NASA.
The first Space Campus, covering an area of 6.6 hectares, will be located in the ParcLuxite in the Kockelscheuer forest and will house business-related activities, the headquarters of the Luxembourg Space Agency and an incubator, which will be entrusted to Technoport.
The Kockelscheuer campus in 2024 or 2025
This will be the third phase in the development of the former Luxembourg powder factory, which once housed 53 buildings for the manufacture of explosives needed for iron ore mining, explained its managing director, Venant Krier.  Accumalux, then Schroeder & Associés and Losch, Kleos Space and Stoll Trucks are already installed in a business park that also includes a restaurant, a modern car park and a crèche.
This is a godsend for the municipality of Roeser, and was welcomed by its mayor, Tom Jungen. The campus should be completed by 2024 at best, or rather 2025, according to Fayot. Discussions are still underway with the owners of ParcLuxite to finalise a lease that will allow the projects to go ahead.
The space has enormous potential. This campus should also allow for more cross-fertilisation.
Jungen also explained that he was discussing with the authorities and the City of Luxembourg how to make this new business park better connected to transport networks, either via a hypothetical tram line or a multifunctional track for soft mobility. The location is currently very busy with French border workers travelling to the heart of the capital or the Cloche d'Or.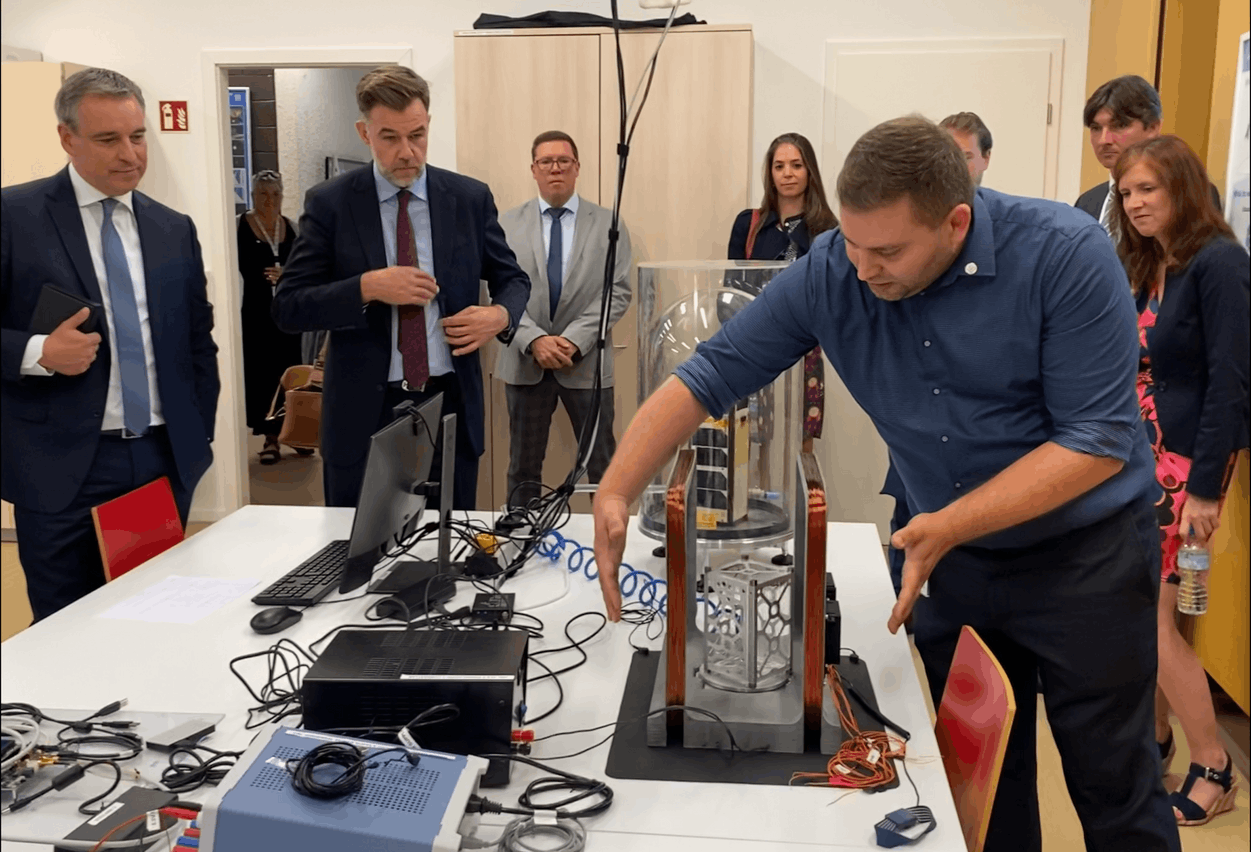 The second campus will be built in Belval, on a site ranging between 69 ares and up to 1.9 hectares and will be dedicated to education. It will offer a space masters programme and research projects a the European centre of competence. The five laboratories and a unique infrastructure will also be transferred from Kirchberg to Belval, where they will have more space, which is a good thing since many leading players in the space sector already have recourse to the highly specialised expertise of their researchers.
New strategy next week
"Everyone now recognises the relevance of our strategy. Space has enormous potential. This campus should also enable us to gain in cross-fertilisation," said Fayot. 
This is why Luxembourg will review its strategy on space resources next week in cabinet to give it a new impetus: better account will be taken of the sector's aspirations to make it more sustainable, more respectful of the environment, even if it is space-based, and also more inclusive.
This story was first published in French on Paperjam. It has been translated and edited for Delano.