The year 2022 is anything but a good memory for the Luxembourg property market. In the office segment, deliveries fell by 58% to 154,462m2 while take-up collapsed by 43% to 212,273m2.
"This year remains positive because despite the drop in volume, we have recorded the same number of transactions as in previous years," said Lotfi Behlouli, Office Agency Director at JLL Luxembourg, on Wednesday.
The real estate agent counted 248 transactions last year, two more than in 2021. But their size has fallen by 44% in one year. The only bright spot on the horizon was the Luxembourg government, which confirmed its role as a catalyst with 14 transactions for 40,000m2, i.e. almost 20% of the total volume.
Office supply remains contained
The availability of office space has stabilised at 3.5%, one of the lowest rates in Europe. In Paris, for example, it stands at 7.5% according to JLL. Rents have continued to rise with €53/m2 excluding VAT in the central district of Luxembourg City, the most expensive in the country. This 2% increase is nothing compared to the 11% jump in rents in Kirchberg (€42/m2).
"This is a continuous but never exponential growth in rents," said Behlouli, for whom the evolution is not dangerous. His outlook for 2023 is positive, with several large transactions in the pipeline in the first half of the year and an expected stabilisation of rents. 76,000m2 of speculative space is expected this year. "We have enough demand to fill the gap," he added.
Investments in free fall
Optimism has also found its way into the investment market, where Vincent Van Brée believes that "although 2022 will remain one of the weakest years in terms of investment volumes, real estate remains attractive in Luxembourg." The Head of Capital Markets at JLL Luxembourg pointed to a short and mild recession forecast, suggesting a rise in yields and a recovery.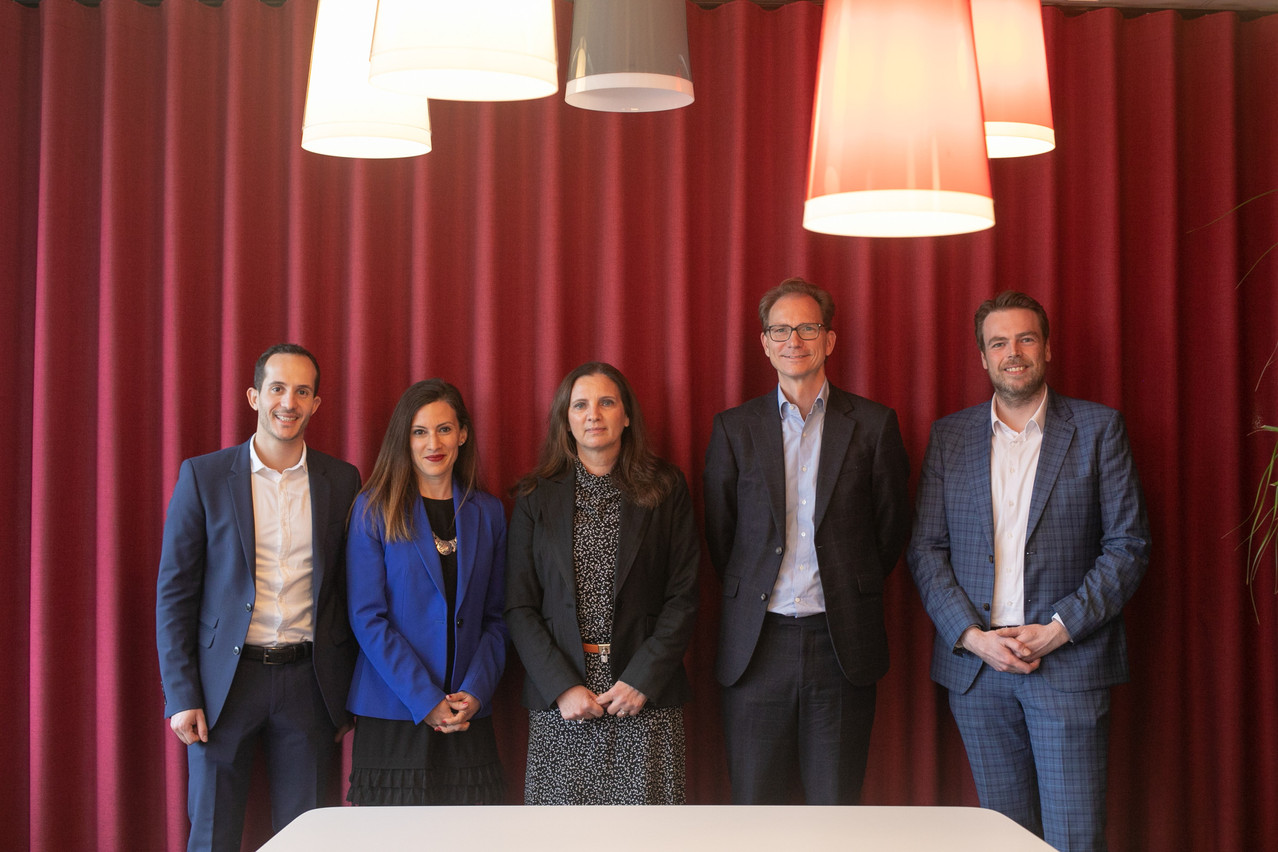 Last year, investment volume fell by 34% to €836m, while yields were affected by the rise in interest rates and fell from 3.25% to 3.9%. "We believe that the bottom has been reached and that the positive outlook will boost investor sentiment," he said.
Nevertheless, this anxious context marked by the rise in interest rates is slowing down the ardour of investors, but also of individuals wishing to access property. Between December 2021 and June 2022, the agent observed 16% fewer sales in the residential sector. The fall is particularly pronounced on the new (-38% in six months) whereas the number of acts tends to be maintained for the existing.
The residential sector is in the doldrums
"For every 1% increase in interest rates, we lose 10% in purchasing power," said Robby Cluyssen, Director Residential Agency at JLL Luxembourg. He admitted that if sales--and therefore demand--are falling, so is supply: "There is a hold-up by developers."
For the agent, real estate speculation that was betting on a price increase of 10% to 15% per year "has come to a halt". However, the pipeline is clearly less buoyant, with a 27% drop in building permits granted between January and September 2022 in Luxembourg.
If individuals can no longer afford home ownership, how do they afford housing? JLL Luxembourg suggests that demand is moving away from the capital and, in some cases, even beyond the country's borders.
On the other hand, another market is not weakening: the rental market. It represents 70% of demand according to the agent, who foresees a risk of rising rents and a shortage. Between 2020 and 2021, rentals grew by 37% at JLL Luxembourg, which says it sees further growth in 2022.
However, the expected vote this year on the reform of the lease system has led to fears of more constraints for landlords and therefore less attractiveness for this asset class. Especially as "the average yield of 3.5% no longer compensates for the 6% inflation," Cluyssen said.
He predicts a slowdown in speculation, a shift in the investment market towards inactivity, but not a fall in prices, but rather a stabilisation. By turning off the supply tap in the face of a closing demand tap, the market seems to be finding a new equilibrium point.
This story was first published in French on Paperjam. It has been translated and edited for Delano.