The grand duchy has suffered some of the worst and most widespread flooding in recent years after heavy rain caused rivers to burst their banks and ground water to swell above the surface.
MeteoLux reported that by 2am on Thursday, some 60 to 80 litres per square metre had fallen on average during the last 24 hours in Luxembourg. There was additional precipitation, up to 10 litres per square metre, as well as occasional local thunderstorms. That level of rainfall may also continue well into Thursday night.
CGDIS emergency services and police teams carried out more than 1,200 weather-related interventions across the country. While the emergency services task was primarily to carry out the rescue of people in distress, so far no injuries related to the severe weather have been reported.
However, material damage to homes and cars and other buildings and infrastructure is significant. The road and bridges authority reports that some 110 road sections of road have been blocked. One major artery, on the route de Thionville in Hesperange was completely blocked when the bridge was closed.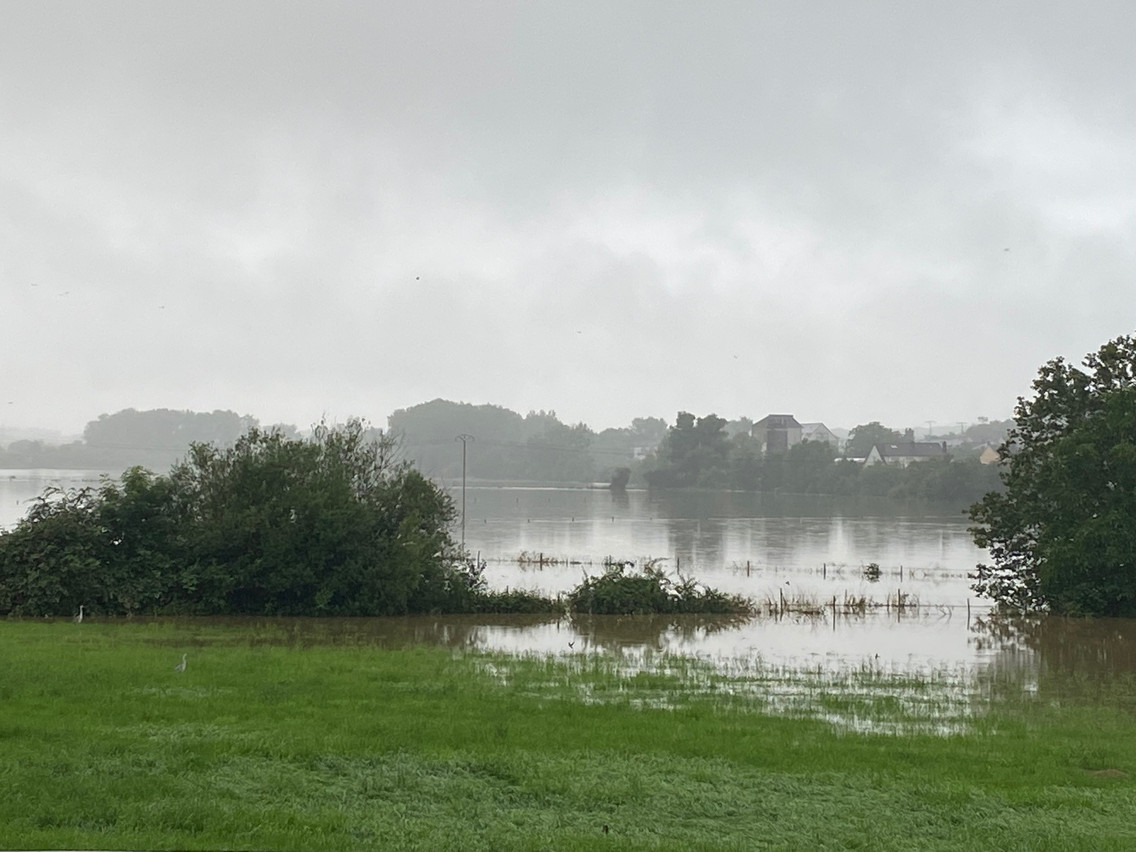 They are working at full capacity to clear the damage, and the motorways were all operating by 9am on Thursday morning. But traffic was heavily disrupted during the morning rush hour and beyond. Several bus services in the capital were subject to disruption and buses had to take detours to complete their scheduled routes.
In addition, flooding on the tracks between Thionville and Bettembourg meant that commuters coming in to Luxembourg from France faced severe delays and disruption to their journey. Train services between Metz and Paris was also cancelled.
According to RTL, schools in some 16 locations have reported that they will remain closed today. It was, in any case, the last day of primary school for those in the public education system, while lycées broke up for the summer holidays last Friday.
The Alzette burst its banks and flooded farmland in Alzingen. Down in the capital, the Petrusse also burst its banks and water was seen streaming across the car park near the mini-golf and in Clausen.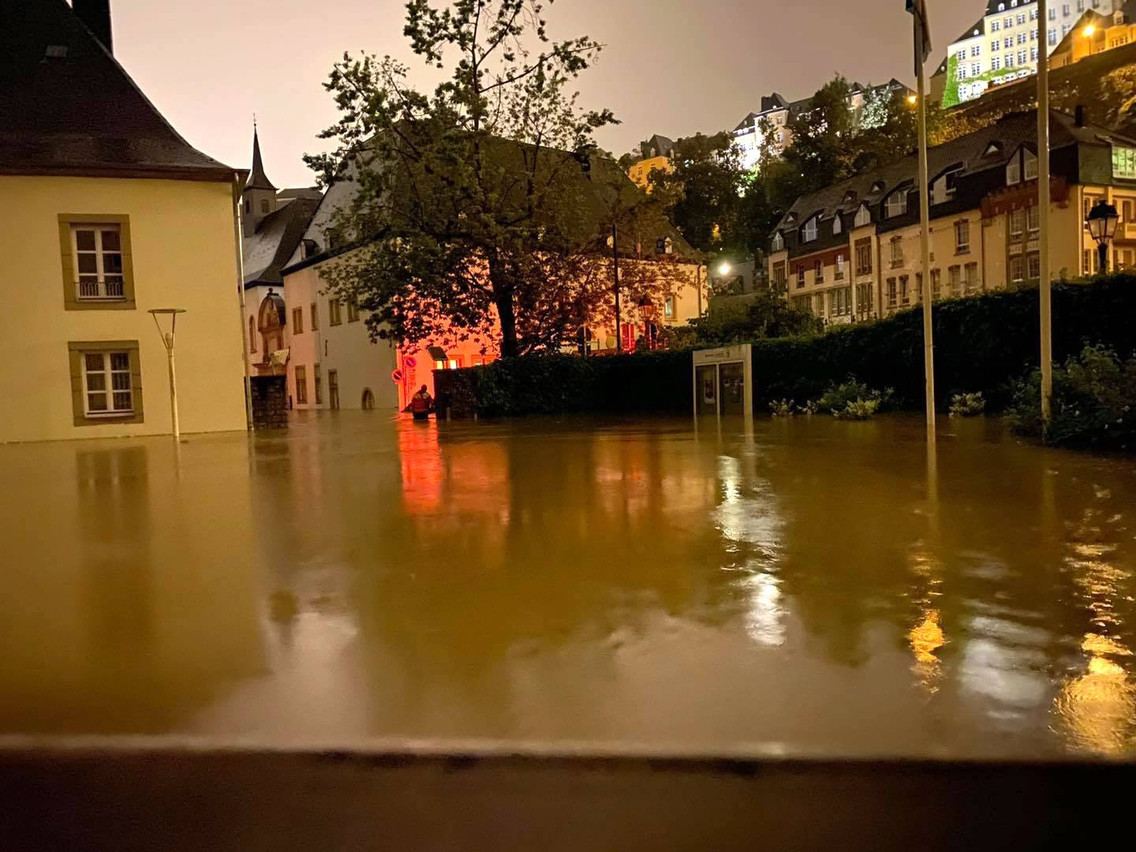 The Neimënster culture centre was also badly affected. On its Facebook page the administrators posted photos of the abbey courtyard under water. "Around midnight the Abbey and its surroundings were flooded by the rising levels of the Alzette after continuous and heavy rainfalls," the post stated. "Neimënster will stay closed for the time being, while we are working tirelessly behind the scenes to assess and minimize the damage. While we are devastated about the unfolding situation we thank our team on the ground and the CGDIS for their help!"
Meanwhile, the large scale testing centre at Esch-Raemerich will remain closed until at least 2pm on Thursday due to flooding. People with appointments can go to get tested at the centres in either Bascharage or Howald, without requiring a new appointment.