Luxembourg was represented by foreign affairs minister Jean Asselborn, finance minister Pierre Gramegna and economy minister Franz Fayot. In his remarks at the introductory session Gramegna welcomed the enlargement of the OECD and the continued inclusion of countries that share its fundamental values. He highlighted the importance of multilateralism and the need to cooperate when it comes to green transition, digital transition and social inclusion.
Gramegna also chaired a session on Green finance for carbon neutrality aiming to define the role of the OECD in supporting convergence and interoperability of sustainable finance standards. Later on, the finance minister reiterated Luxembourg's support for the framework agreement on international tax reform dedicated to address the tax challenges linked to the digitalisation of the economy
Asselborn and Gramegna had a bilateral meeting with John Kerry, the United States' special envoy for climate. They took stock of efforts by both countries to combat climate change. In particular, they touched on financing and the role of the private sector in mobilising necessary investments.
Participating in the first plenary session on "shared values" Asselborn warned against the rise of populism, the challenges linked to disinformation, corruption and attacks on judicial independence.
"Protecting the rule of law and the principles of good governance are not only noble objectives, but are an integral part of any credible exit strategy from the current crisis," said the foreign affairs minister.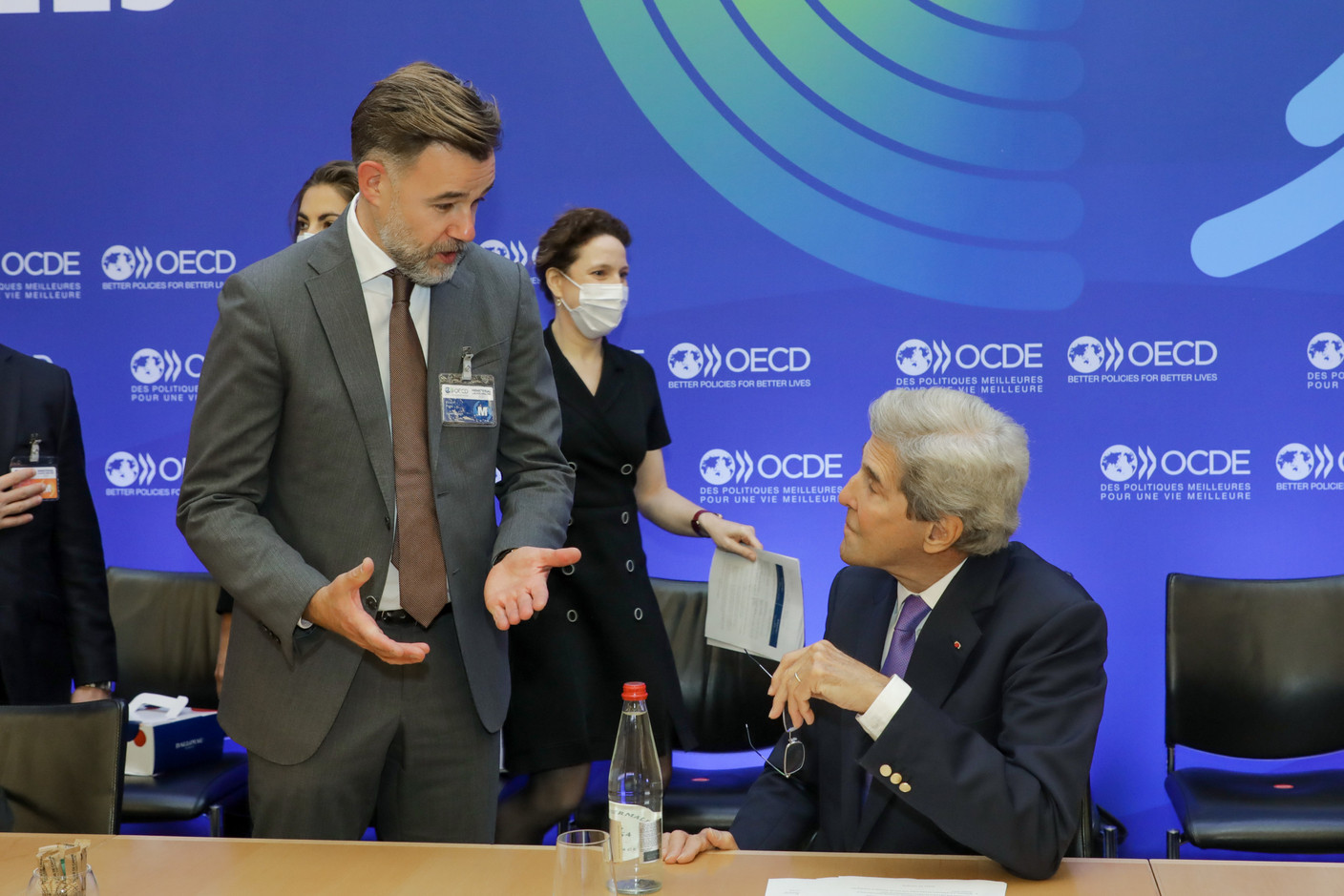 1 / 36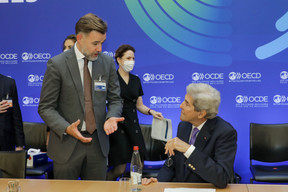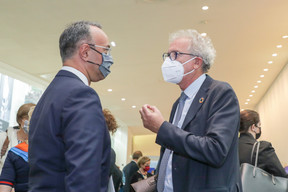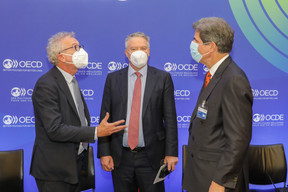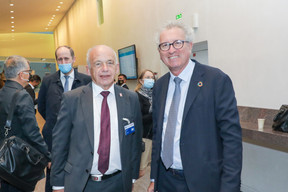 Asselborn also met with South Korean foreign affairs minister Eui-Yong Chung. Their bilateral meeting was an opportunity to take stock of relations between the two countries and to discuss ways of strengthening economic and diplomatic ties.
During the second day of the OECD's meeting, a session on reducing greenhouse gas emission was held. Economy minister Fayot called on member countries to analyse the costs of adapting to climate change by 2050. He highlighted that an important part of the solution to climate change is the development of new green technologies. "It is also important to encourage private sector investment while changing our production and consumption patterns to make them more sustainable and circular," said Fayot.