After a drop in asylum applications during the pandemic--to 417,100 first-time applicants--the number of people seeking international protection in the EU has increased over the past two years, although it is still well below the influx of more than 1m people in both 2015 and 2016 related to the war in Syria.
Compared with its population, Luxembourg ranked third in the EU in accepting first-time asylum applicants at 3,711 per million people. Cyprus, with a population of around 1.2m people, saw the highest number of first-time asylum seekers at 23,864 per million people.
Austria came in second at 11,848 applicants per million people.
The EU average was at 1,973 applicants per million inhabitants. These number do not include the more than 4.3m Ukrainian refugees who were granted temporary protection in an EU country last year.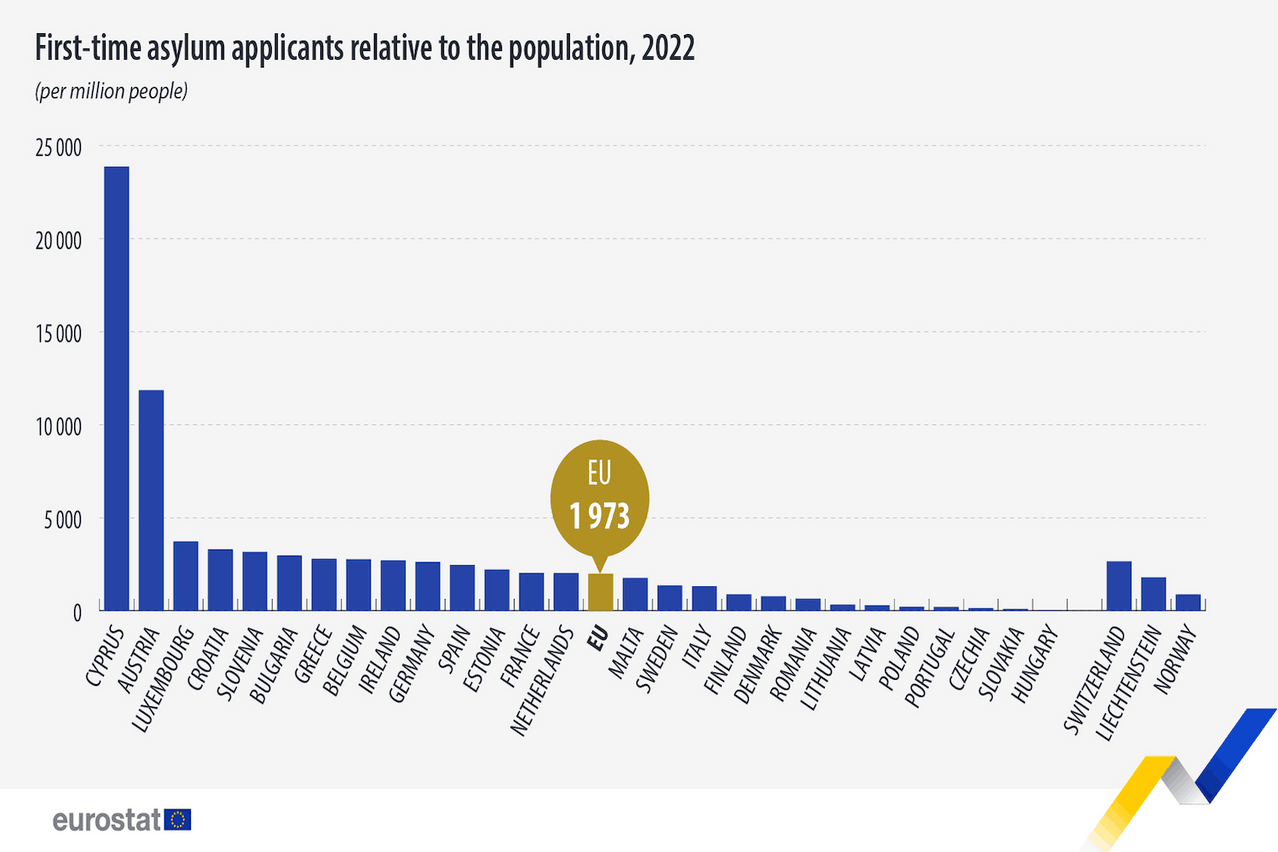 Almost half of applicants were from Asia or the Middle East, with Syria (15%) and Afghanistan (13%) leading the list of countries of origin for several years running. Venezuela and Turkey both represented 6% of the EU total.
Also in Luxembourg, asylum seekers from Turkey ranked fourth, with 94 applications received, although this number places the country far behind Syria (1,008), Eritrea (355) and Afghanistan (174) as a country of origin.
In absolute numbers, a quarter of EU asylum applications were made in Germany last year. It was followed by France (16%) and Spain (13%). Per capita, both countries ranked within the top ten.
The lowest numbers of first-time asylum applicants relative to the population were recorded in Hungary, where only five people applied for protection per million inhabitants, with Slovakia (92) and Czechia (127) completing the bottom three.
The data provided by Eurostat on 23 March does not include insights on how many applications received last year have been approved, rejected or are still being processed.