In the Luxembourg yoga community, the two yogis are already established. Kerr founded the Ashtanga Yoga Luxembourg (AYL) resource center in 2015, and Hegarty joined three years later as a yoga instructor. They have now embarked on the Mahī (meaning earth in Sanskrit) adventure as business partners on a mission to extend the yoga practice beyond the mat and into daily life, as well as fashion choices that support the yoga practice and the environment.
Wearing values off the mat, according to the co-founders, entails paying attention to self-care, the food we eat and caring for our bodies and the environment, for example.
"We got tired of seeing yoga practitioners wearing garments made with plastic materials or created using toxic and harmful processes," Kerr says, referring to an investigation by the US Center for Environmental Health that deplored the toxicity of materials used in workout clothes and other garments.
Following the investigation, the US non-profit issued legal notices to sports bra companies [Athleta, PINK, Asics, The North Face, Brooks, All in Motion, Nike, and FILA] and activewear shirt companies [The North Face, Brooks, Mizuno, Athleta, New Balance, and Reebok] accused of exposing consumers to dangerously high levels--up to 22 times more than the safe limit under California law--of bisphenol A or BPA, a toxic chemical found in plastic that has been linked to health issues such as diabetes, heart disease, and cancer.
Currently, Mahī offers three colours: chocolate, wine, and honey. The leggings come in sizes XS, S, M, and L, and the tops come in S/M and L/XL.
Made in Europe: designed in Luxembourg, manufactured in Portugal
One of the first steps the co-founders took was to contact the Fashion Revolution, a movement against fast fashion and raising awareness to end human and environmental exploitation in the fashion industry. Hegarty explains they were then referred to a female-owned facility in Braga Portugal, where Mahī products are manufactured.  Kerr adds that this way, they ensure that European labour standards are met.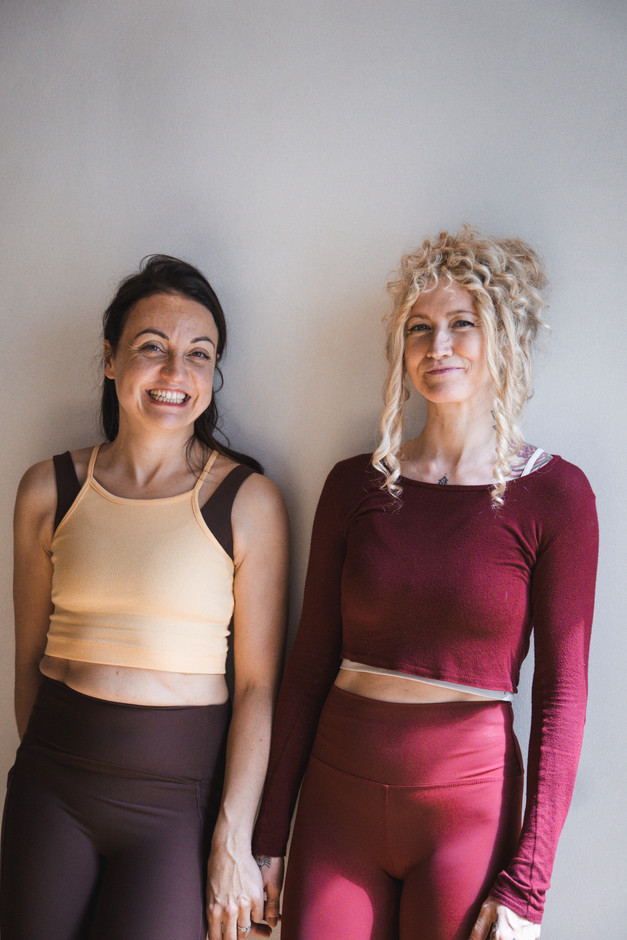 1 / 13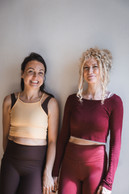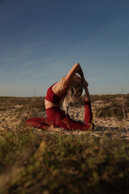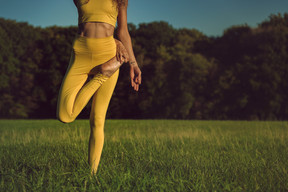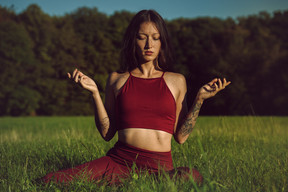 With sustainability as the primary goal, the duo explain that they also wanted to create practical designs that are unique in the market and that capture chic and stylish features they like in active wear that complement each person's physique while emphasising comfort, such as very high waist leggings and fitted tops.
"We are yogis and we've designed the clothes to be very comfortable and versatile."
Together with the Portugal-based team, they choose eco-fabric made from European wood pulp in sustainably managed forests, all the while thinking about their ideal customer, whom Hegarty describes as "every single woman, whether a yogi or not." In addition, she says they aim to bring awareness about the problems in the fashion industry and inspire people to buy more sustainably and be aware of where their clothes come from and the products they're made with. These include "women who care about their imprint on the earth and want to see a change in the fast fashion industry and bring the focus back to high quality craftsmanship and clothes that are durable and also recyclable."
Green packaging and goodwill
Hegarty has a background in anthropology, and Kerr has a background in environmental law. Their background compelled them to consider how they could give back to society, and they chose to collaborate with the Survival International charity by donating a portion of their profits to the organisation, which works to protect indigenous peoples' lives and land.
"We chose to support their vision of a world where tribal people are respected in contemporary societies and their human rights protected and I think by protecting the indigenous people we're also protecting the forests because they are the guardians of the forest," says Hegarty.
No plastic is used in the packaging, Kerr adds. "We use special craft paper that is recyclable. Also, when the garments are being sent to us from Portugal, no plastic is used. So in every stage of the production, we're very mindful of this," adds Kerr.