1. Maison Moderne reaffirms its Anti-Gaspi policy
For the 30th anniversary of SOS Faim, Maison Moderne is joining forces by developing this campaign which, while evoking our own 30th anniversary, creates awareness against no-show at our events -and against waste- while launching a fundraising for SOS Faim.
2. Adopt a Display... Like Philharmonie!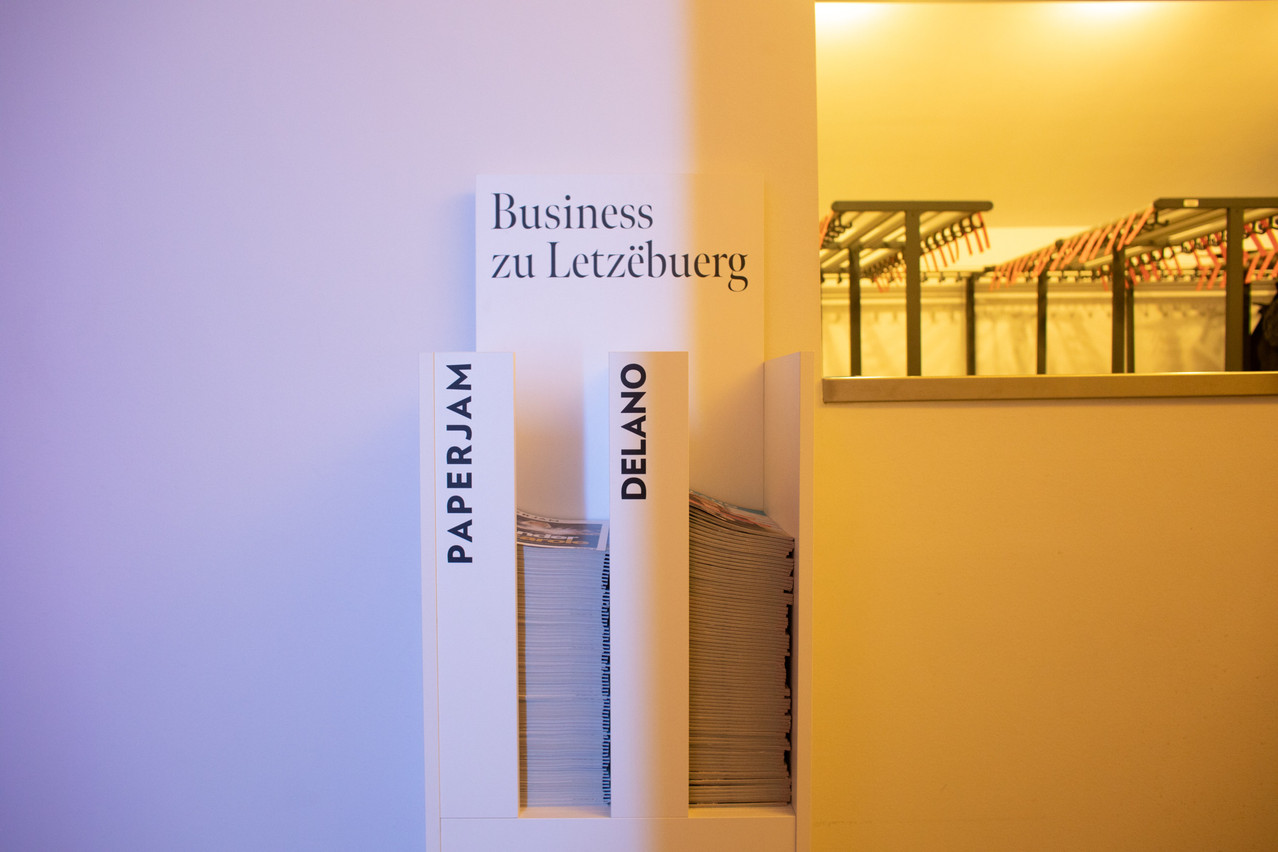 How long has the Display been installed in your premises?
Rachel David - "Since January and in a key social place, the wardrobe. That's the strategic at the heart of the beehive before and after the concerts.
What are the reasons why you chose to adopt a Display?
We are happy that our audience, already curious by nature, can have a look at these qualitative publications. It's like a cherry on top of the cake for those who want to take a look at it and help themselves!
To adopt your own display, just contact us!
3. You are a member of the Paperjam + Delano Business Club. Discover all our services! (1/3)
Did you know?
The Paperjam+Delano Business Club offers a range of services around matchmaking, communication and recruitment. As far as recruitment is concerned, the Paperjam + Delano Jobs Board allows you to strengthen your employer brand and show the interest of experienced and qualified candidates. In addition, take the opportunity to highlight the arrival of a new employee or an internal promotion via the "They're taking new challenge" section of the Paperjam or Delano newsletters, as well as via the Paperjam.lu or Delano.lu websites.
Finally, don't forget to subscribe to Paperjam & Delano magazines!
Any questions? Don't hesitate to contact us! 
4. Maison Moderne participates in "Relais pour la vie"
Founded in 1994 in Luxembourg, the Cancer Foundation has been fighting tirelessly for 25 years against cancer. Every year, they organise the major solidarity event "Relais pour la vie". Maison Moderne will support the event through a team walk. "Relais pour la vie" is talking place on 25 and 26 March. And you, will you participate?
5. Advertisers Survey Feedback 
Thank you for your feedback! As you know, Maison Moderne is working on its editorial offer for the year 2024. Many of you have shared with us your approaches, your current and future communication/marketing strategies and challenges. Let's work together on your strategies for the years to come.
6. Feedback from the "Delano Party turns 12!
What a night! 900+ guests attended the party and many were dressed up! The dress code for the competition was "your favourite Delano Party theme". Thanks to all the participants! Discover the pictures...
7. TGIF
A look back at the latest" edition on Friday 3 March 2023: Leadership Lunch!
Sign up for the next TGIF Marketing Lunch, on April 28, 2023!