"Creating a fund is the natural consequence of what we have been doing since we vended-in our operational assets into Evolution and Endeavour in 2015. Transitioning to a fund structure and welcoming new investors is timely when we are seeing opportunities in a gold mining sector which is fragmented and needs further consolidation," Naguib Sawiris, chairman of La Mancha's board of managers said in a statement.
"LMCA will be supported by an advisory committee which I will chair and that will include a number of well-known personalities in the mining sector, many of whom have a long history of working with and advising La Mancha," Sawiris said
The Egyptian billionaire is the 956th richest man in the world according to Forbes and, for example, owns 88% of Euronews.
La Mancha Fund SCSp is endowed with "all of La Mancha's gold mining assets as well as an investment of USD 100 million from a strategic partner now investing alongside the Sawiris family. As of today's date, the Fund is invested in excess of USD 1.4 billion in assets and is assessing a number of new opportunities. The Fund will in due course be open to other qualified investors," the statement said.
The gold mining assets include: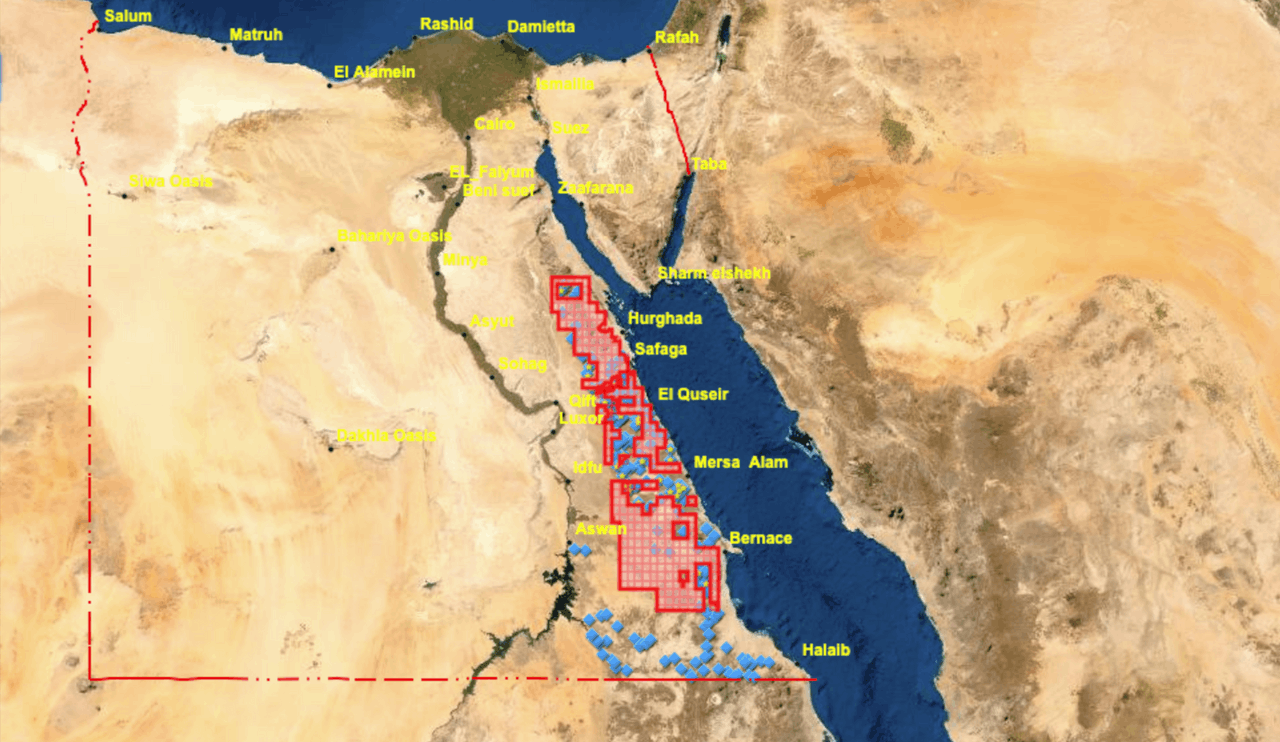 Shalateen talks stalled
The creation of the fund coincides with the Egyptian government's tender to develop blocks west of the Nile, which has already resulted in some 15 contracts. The others will be announced in mid-September as Egypt seeks not only to rake in dollars but also to attract up to $1bn in investment by 2030.
Sawiris in February 2020 said he was in talks to acquire a 51% stake in the the state-owned Shalateen mining company. Shalateen in September discovered deposits of up to one million ounces of gold and talks with Sawiris halted. 
The mining company is 35% owned by the Egyptian Mineral Resources Authority, 34% by the Ministry of Defence's National Service Projects Organisation, 24% by the National Investment Bank and 7% by the Egyptian Mineral Resources Company.
The Luxembourg holding company, however, said it was more interested in companies capable of creating value in the next three to five years based on:
Last November, "La Mancha signed an 'expression of interest agreement' with the government of Nigeria, a location Sawiris sees as having potential gold resources," writes Miningmx. "He also believes that Sudan and South Sudan offer huge potential."
In 2018, the telecoms tycoon invested half of his fortune--of nearly $6bn at the time--in gold, judging that the value would peak in consumption and still be a leading safe haven in a crisis. According to the World Gold Council, the yellow metal has yet to return to its pre-pandemic levels, even though central banks bought an additional 200 tonnes of gold in the first half of the year and ETFs do not appear to be as greedy as central banks and jewellery consumers.
"While ETFs are unlikely to repeat the record performance of 2020, the need for effective risk hedging and the continued low rate environment supports our view that investors will increase their strategic allocations throughout the year," predicts Louise Street, senior market analyst at the World Gold Council. The 'no-holds-barred' strategies of governments in the face of the pandemic and rising inflation are bound to have an impact on gold. Eventually.
This article was first published in French on Paperjam. It has been translated and edited for Delano.