Marc Lauer's skills and expertise are widely acknowledged. For several years now, the CEO of the Foyer Group has been one of the most influential personalities in Luxembourg, to the point where he is often described as a wise man, even though he is still in his fifties.
HIs professional career is marked by loyalty. After studying economics and actuarial sciences in Brussels, he joined the Insurance Commission in 1989. His hard work and acute expertise enabled him to distinguish himself. In 1995, at the age of 30, he joined the management committee. In 2004, he gave a new direction to his career and joined the Foyer Group SA as COO. The teams quickly discovered that he was a "precise, efficient, unifying and enduring" manager.
A fan of clear decision-making
He is also an excellent communicator, a quality he uses to motivate teams, "which he leads with brio and creativity." He knows how to be "generous and grateful in a good way." A fan of clear decision-making, he makes resolutions quickly and assumes them fully. "Marc is definitely a direct person. With him, you always know where you stand," confides a close friend.
This willingness to say things as they are, without ever distorting reality or having to water down his personal opinion, is really his trademark. "With Marc, it's quite simple: either he likes it or he doesn't. And if he doesn't like it, you can count on him to let you know in a split second. He's very honest, he's not a courtier at all," says another person who knows him well. This sometimes leads to epic battles, as Lauer rarely turns down an opportunity to debate, "because he has an opinion on everything and never hesitates to share it."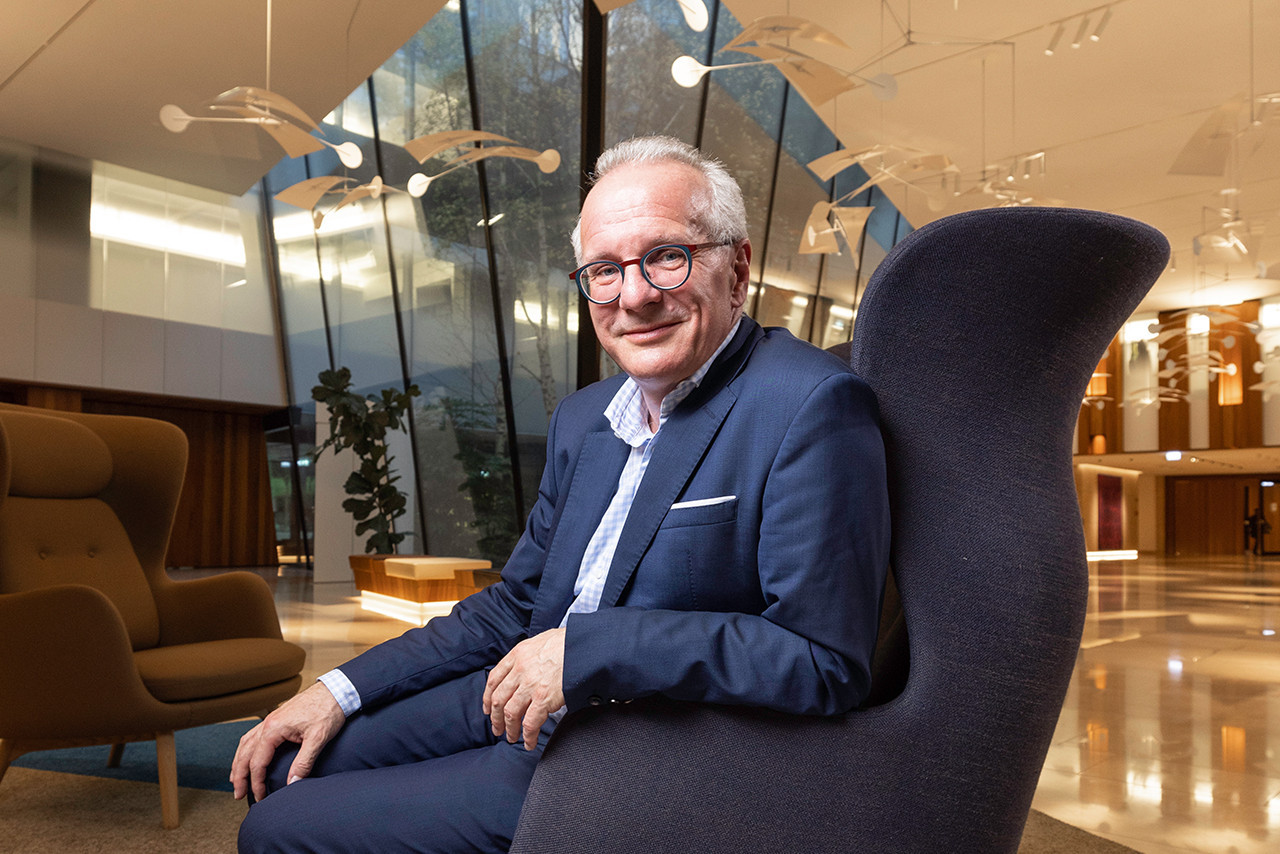 1 / 2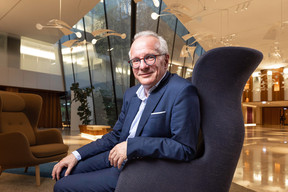 Within Foyer, he became a director in 2013, then managing director in 2014. But he is also extremely active as chairman of the board of directors of Raiffeisen Vie and as a director of Foyer Assurances, Foyer Vie, Wealins and CapitalatWork Foyer Group. As a member of the Association of Insurance and Reinsurance Companies (Aca), he was its chairman from 2008 to 2010, from 2014 to 2016, and since 2020.
He is also a member of the boards of the Union des entreprises luxembourgeoises (UEL), the Fédération des professionnels du secteur financier (PROFIL), the Chambre de commerce and the INDR. Lauer is also a founding member of the Luxembourg Association of Actuaries (Alac). Not surprisingly, he is also a member of the High Committee for the Financial Centre.
A man of action and described as a visionary, he has long understood the challenges of digitalisation and has deployed "a vast plan within Foyer." The climate crisis is also one of his concerns, which has contributed to the creation of insurance products that favour ecological initiatives and savings products based on sustainable funds.
Outside the office and away from his mandates, his priority is his family and his two children. A sportsman, Lauer plays golf--a sport in which he always wears perfectly polished shoes--and skis. For him, when playing golf or on any other occasion, wearing badly polished shoes is an unforgivable lapse in taste.
All in the name of keeping fit? No doubt. But also because these are two sports that require a perfect combination of thought and action. And that suits him perfectly.
This article was written for the January 2023 issue of Paperjam magazine published on 14 December 2022. The content of the magazine is produced exclusively for the magazine. It is published on the website as a contribution to the complete Paperjam archive.
Is your company a member of the Paperjam + Delano Business Club? You can request a subscription in your name. Let us know via [email protected]
This story was first published in French on Paperjam. It has been translated and edited for Delano.