After walking through the entire Textilcord factory in Steinfort, where the smell of glue and materials mingle with the noise of the machines, you come across a small, new, bright bubble that is a bit out of place in this industrial landscape. To enter, special equipment is required. Inside, a smaller, quieter machine turns coils into surgical masks.
The company, which specialises in the manufacture of reinforcing fabrics for tyres, has become the third player to position itself on the "made in Luxembourg" masks market, after Family Invest and Santé Services. It has invested €700,000, 80% of which was financed by the state's covid production aid. The objective is to produce 20 million masks per year.
Smaller-scale production
But is there really a local market for these "made in Luxembourg" masks? Obviously price plays a significant factor, and the Asians are breaking the price barrier.
Textilcord plans to sell its masks at 20 cents per unit, including tax, starting next week. Family Invest claims a sale price of 7 cents (excluding VAT) for large volumes. However, private individuals will pay 30 cents (incl. VAT) per unit when ordering a box of 50 pieces online. The purchase price will be the same for an individual who buys a box of 50 Santé Services masks from Cactus, even though the company has announced that it will be able to reduce the price to 16 cents (excluding VAT) per unit.
In China, masks can now be purchased for about 5 cents, according to several sources. That is a considerable difference.
Céline Vuarnesson, director of Textilcord, has obviously assessed the limits of the national market. "When we drew up our business plan last June, we did not know how the pandemic would develop,"  Vuarnesson says. The initial objectives were therefore not too ambitious. Only one machine has been ordered, for a lower production than the other two companies active in this market. Mask production is marginal compared to its core business. Just two additional hires were made to work on the new project, out of a total workforce of 130 employees.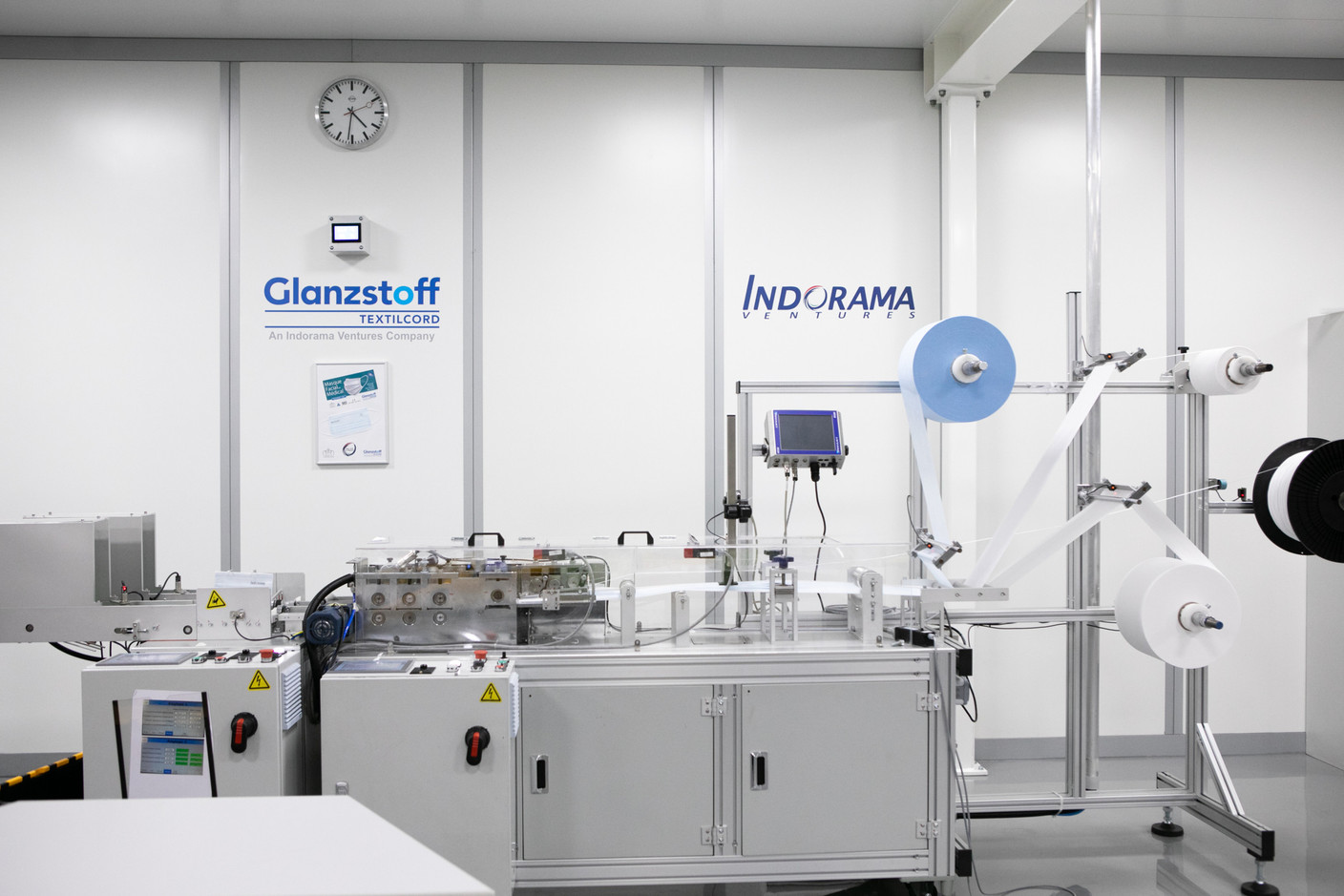 1 / 4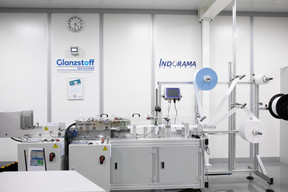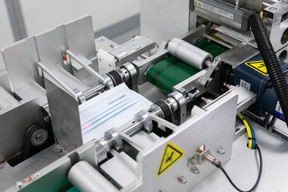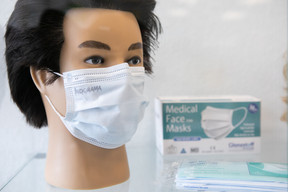 Textilcord has one advantage: the Indorama Ventures group, to which it belongs and which has about 100 factories, is its first customer. Sales of masks within the group have already begun. But private individuals are also among the target, via online sales or at the production site, as well as companies who can order custom-made masks bearing their logo.
The challenges, though, are the same as for other players in the market: "To make the consumer aware of the fact that we must give weight to local products," Vuarnesson explains. "I think that individuals are more inclined to do this than companies. Covid-19 has changed certain mentalities." This could also be achieved through "government incentives", she hopes.
Textilcord is also interested in the supermarket and hospital markets, but is watching and waiting, not wanting to step on the toes of its competitors. The company also plans to produce masks with virucide—as do Santé Services and Family Invest.
The challenge will be to make the consumer aware of the fact that local is important.
Lack of willingness to consume locally
"The market is there," says Jean-Luc Doucet, head of Family Invest. "There are hospitals, doctors, dentists…" He has invested €10 million to start up cross-border mask production, from Longlaville (France) and Niederkorn (Luxembourg). €1.2 million of that is in the grand duchy, 90% of which was paid for by the ministry of the economy. With 18 employees, this enabled the company to achieve a turnover of €5 million in 2020.
Before launching his business, Jean-Luc Doucet studied the French market and estimated the need for 40 million masks per week, even outside of the pandemic. However, he was unable to obtain figures from Luxembourg. What is missing? "The willingness to consume local products," he says. According to Doucet, as soon as the shortage is over, public administrations go back to buying cheaper Asian products.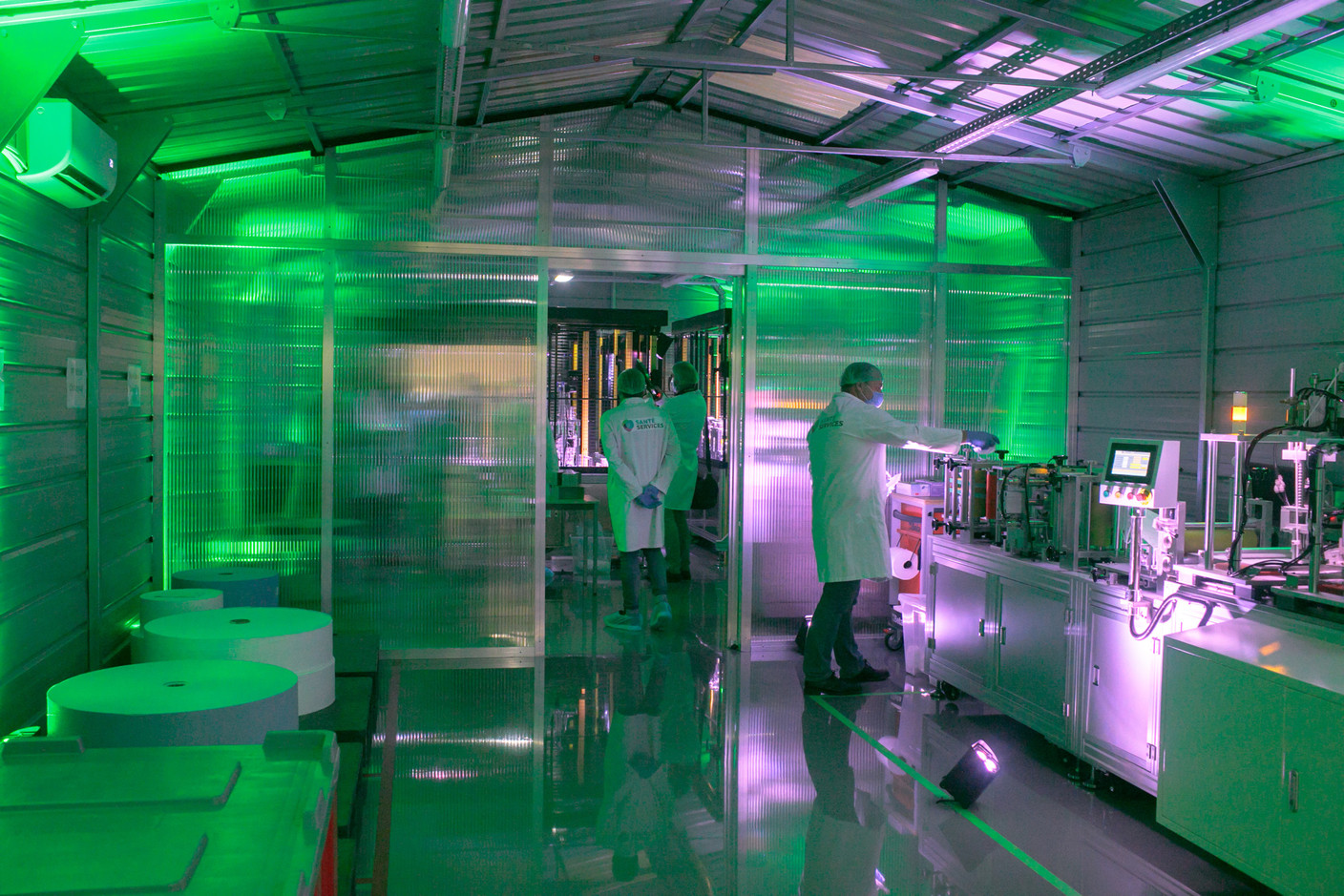 1 / 4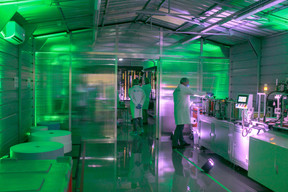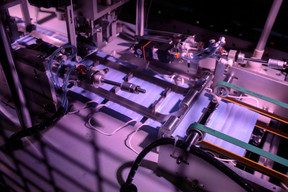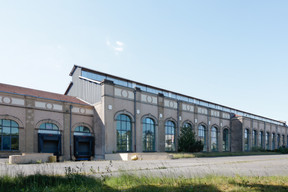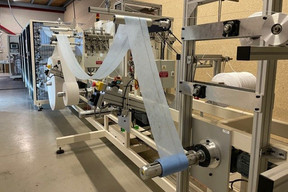 With 300,000 masks produced daily out of an actual capacity of one million units, its factories are running at sub-optimal levels. Its clientele is made up of "companies and individuals", 10% of whom are based in Luxembourg and the remainder in France.
If political decisions are not forthcoming, the entrepreneur is not sure he will continue after the end of this year. He remains hopeful. "In France, we have created a union of mask manufacturers." This puts pressure on the government, at least on one side of the border.
The private sector has understood that, to buy quality, you have to pay a few cents more. Those who have not understood this are the public administrations, who still buy Chinese.
In the Gasperich hall where Santé Services' navy blue masks are produced, there is also disappointment. After investing €200,000 in a surgical mask machine and €477,000 for FFP2s, 80% of which is paid for by the state, the factory is manufacturing just 55,000 masks a day. Its potential capacity is "three times higher", admits director Michel Schuetz.
"The private sector has understood that, to buy quality, you have to pay a few cents more. Those who have not understood this are the public administrations, who still buy Chinese." Santé Services' main customers are private individuals, supermarkets and the Robert Schuman Hospitals, of which it is a subsidiary. This just helps to avoid selling at a loss. The company's turnover amounted to €20 million in 2020 and it employs 55 people.
Long-standing contracts
However, the ministry of the economy has financed the investments of these three producers. "We offer this aid to those who produce something in the context of the fight against covid. The market is always a risk that the company takes," the ministry states.
But why help them if, after all, the government itself is not using their masks? The ministry of the economy refers us to the ministry of health, which is responsible for tenders. It states that "the last major orders were placed in spring 2020, at a time when there were no surgical masks available in Luxembourg. In December 2020, Luxembourg held an open tender for the purchase of FFP2 masks. At the time of the evaluation, no Luxembourg company met the required criteria. A German company won this contract."
The Luxembourg producers are facing a problem that was to be expected: they started up when masks were selling at a high price. Now they find themselves at a price that is not comparable to that in Asian countries."
In hospitals, "surgical masks are the subject of national contracts obtained after the Federation of Luxembourg Hospitals (FHL) set up invitations to tender on behalf of the hospitals. The company Medline is currently the one selected. Their masks are produced in China," says the Centre hospitalier de Luxembourg. Sylvain Vitali, secretary general of the federation, explains that the contract was concluded in 2019 for a fixed period. However, a new call for tenders is expected to open towards the end of this year. The supplier will be chosen according to "financial as well as qualitative criteria".
Pharmacies are not going outside the usual channels to obtain their supplies either, says Alain de Bourcy, president of the SPL Luxembourg pharmacies syndicate. "Luxembourg producers are facing a problem that was to be expected: they started up when masks were selling at a high price. Now they find themselves at a price that is not comparable to that of Asian countries. I don't think it was the best idea, from a commercial point of view."