Sandweiler Promotions organised a competition for the development of the new "Op dem Kapellebierg - Am Enneschte Schrendel" in Sandweiler, at the gateway to the capital. The first prize was awarded to Metaform architects.
Their project foresees the realisation of a new mixed zone, representing a total surface of 12,500m2. Housing, shops, offices and leisure activities will be developed. This dense project is located in an area that benefits from existing infrastructure and will preserve the vernacular architecture, landscape and natural spaces.
The land on which the project is developed is rectangular in shape and is bordered on one side by a road. The architects chose to work the new complex according to a linear development that follows the slope of the land and to create synergies between the different functions of the buildings and types of space.
Features will include a total of 92 residential units, 3,500m2 of office space, 2,000m2 of commercial space, a restaurant, a public square with a playground and a large underground car park are planned.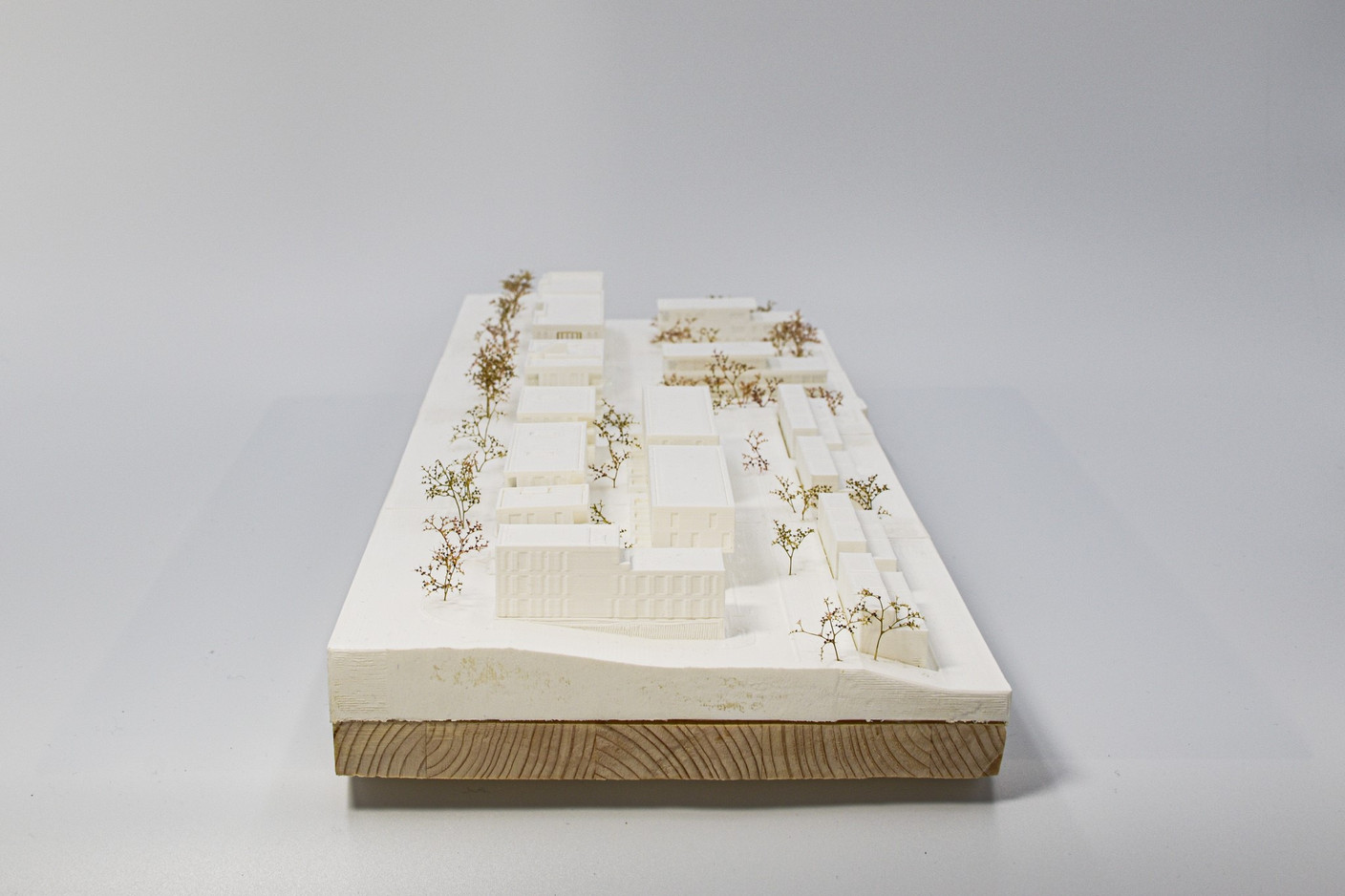 1 / 6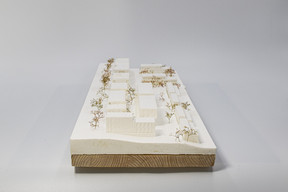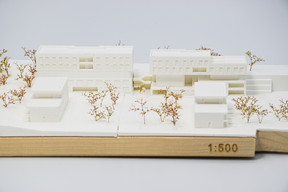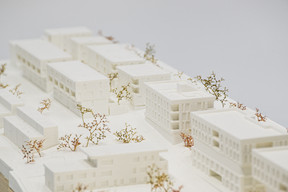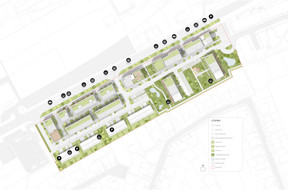 Technical data
Client: Sandweiler Promotions
Architect: Metaform Architects
Civil engineers: INCA
Construction company: CLE
This article was originally written in French for Paperjam and has been translated and edited by Delano.