As part of the I Can Vote campaign, Cahen (DP) in recent weeks has visited Deloitte, KPMG, Ferrero, the European Commission and European Parliament and more to raise awareness about foreigner voting rights and get people to register to vote.
"You are a part of this community. And you should decide what your community looks like," the minister said during the event at EY. "Democracy can only happen if you vote."
At the end of February only 12.5% of eligible voters had signed up to cast their ballot on 11 June. The deadline for non-nationals to register--either online or in person at their local town hall--is 17 April at 5pm.
"Maybe you won't stay. But maybe you will," the minister told employees, acknowledging that some foreigners might hesitate to register. "What matters is that you live where you are today. Now you're here and you should decide what happens here in your community, in your life, because it's about you."
Adriana Boixados, partner and people leader at the consulting firm, is one of the expats who decided to stay. "I came to Luxembourg for a year or so and I have been living here for almost 17 years," she said. "I really have felt so welcome in the commune where I live."
Meeting local officials, reading their programmes is part of getting involved. "I really feel here in Luxembourg that we can make a difference," she said, adding that she feels heard and listened to in her local commune. Registering to vote "makes you commit to participate. I think it's worth it. It makes you feel much more at home where you live."
Registering to vote can be the first step in learning more and getting involved, Cahen said, addressing foreigners who think they don't know enough about local politics to vote. "We want you to participate. We want you to be actors of your life in Luxembourg, not only consumers."
"Sense of belonging"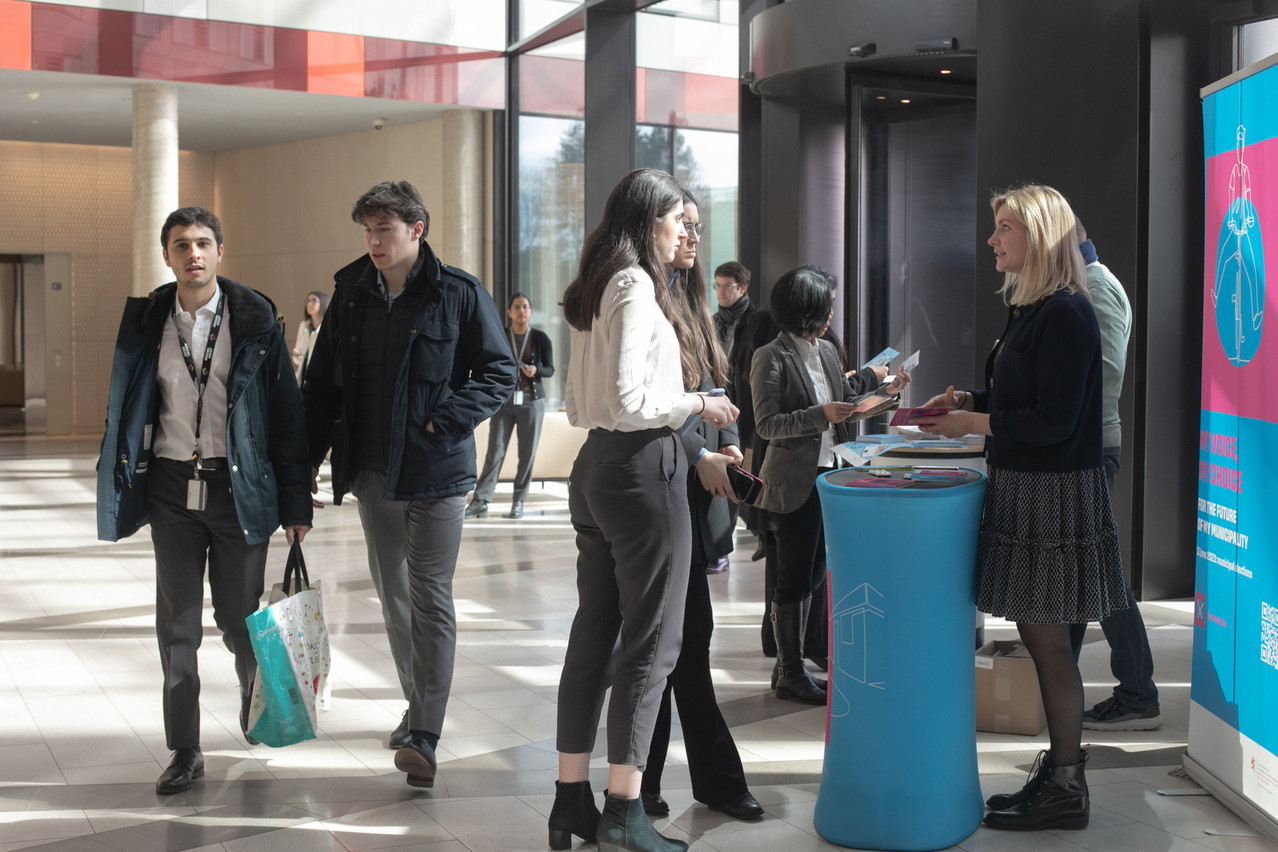 The minister also sought to play down fears that voting is mandatory once registered. Even though not voting can carry a fine, she said this hasn't been levied in many years. Postal voting is available and if any urgent family or professional business takes a person out of town at short notice, exemptions from voting apply.
"We are a firm of 2,000 people, 90 nationalities. We have the duty to create some form of sense of belonging," said EY managing partner Olivier Coekelbergs, both within the company but also the country.
"Voting rights are not something that was always a given," he said. "A lot of people worldwide fought to get that. We have a duty to respect what they managed to get, and to honour the fight."
For Raluca Silaghi, a counsel at EY's law firm who grew up in Romania, voting is a civic duty. "I come from an ex-Communist country. People really didn't have a choice. And the second reason why I vote is because I am a woman, and until 60 or 70 years ago, women could not vote."
Voting locally, "is more close to your daily life," she said. "You should definitely get involved because these are measures that have a direct impact on you."
Zakiyah Le Fourn, a senior associate in markets and business development from Trinidad and Tobago, used the opportunity to register right on the spot, with a booth by the I Can Vote campaign set up in the office lobby.
"It was something that was on my to do list," she said after just completing the sign-up form online. "It's important for everyone who lives here to vote and to inform ourselves of the election and what's going on, to have our voice heard, because otherwise someone else will decide for you. Your vote can make a difference."