"Young parents often have to live in small spaces because of property prices, and end up with a living room that looks more like a child's bedroom than a living room," says Ruth Lorang, founder of ruth.atelier.
So she identified a need and came up with a range of furniture that could help them live in harmony in their living room. It can be used at different times of the day by children and parents alike.
Coffee table or games table
She then designed a set of small and large trays mounted on legs of different heights, which could be used as a seat for the little ones, a games table or a coffee table, as well as a side table for adults.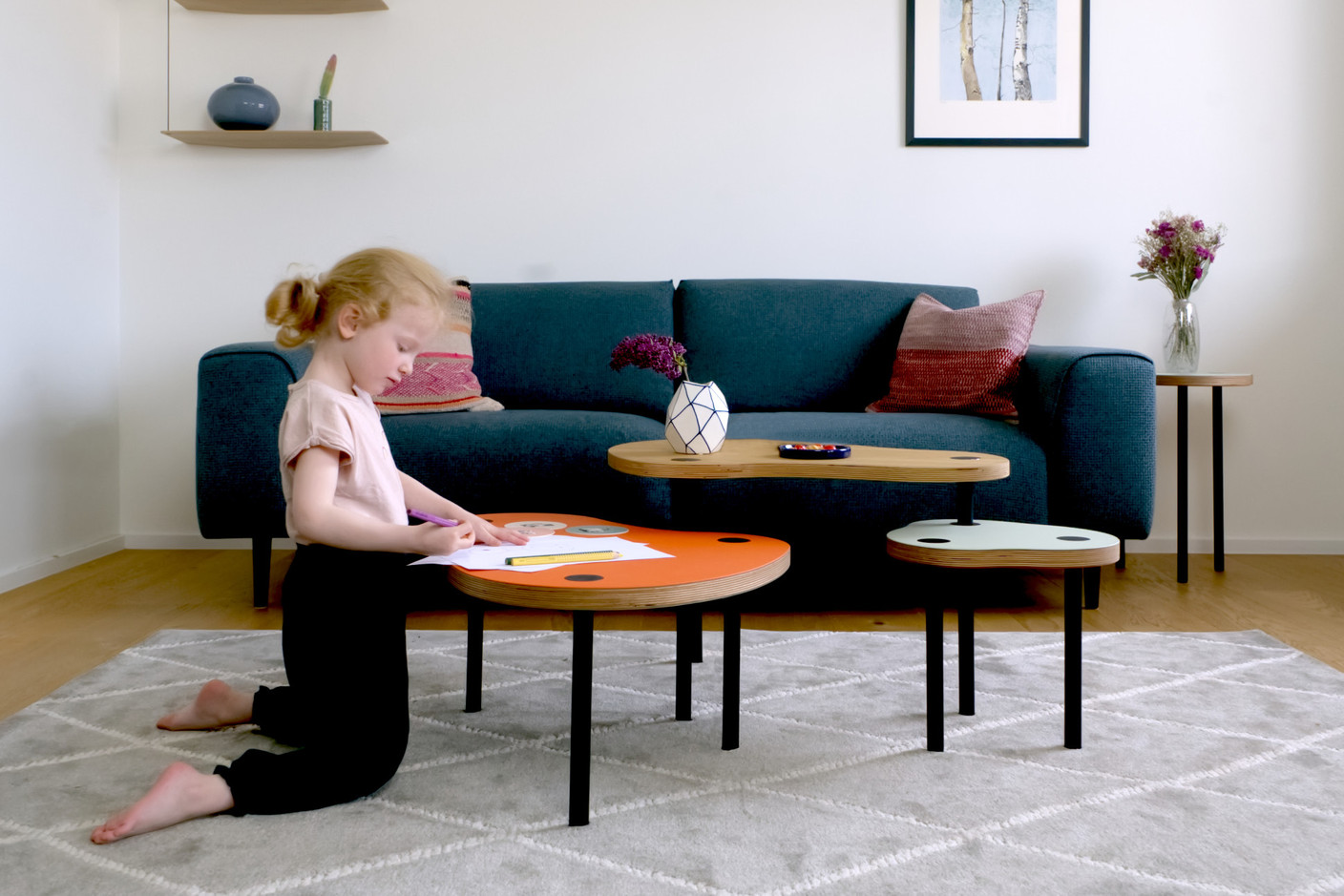 1 / 2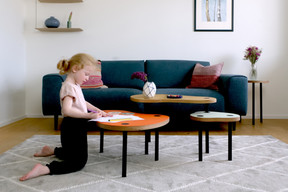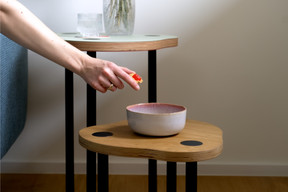 "I wanted to give the whole area a playful, friendly feel. That's why I chose rounded shapes and coloured wood," explains the designer. Mindful of the ecological and social implications of her work, she has the wooden elements produced in Luxembourg thanks to a collaboration with Parquet Böhm, and works with disabled people from the Ligue HMC to develop the metal elements that are subsequently produced by Metallic Design. "This production reflects my values," says Lorang. "Transport is reduced as much as possible and the materials are sustainable and sourced with care."
In sets or individually
At present, it is possible to purchase either an entire set (sold for €1,500) comprising three trays and the corresponding legs and connecting elements, or to purchase the elements separately.
"I'm well aware that buying this object represents an investment. But it's an object that lasts over time. We're not in the business of quick consumption. And producing in Luxembourg isn't the cheapest thing to do either... That said, I think this product could find its audience, people who also share these values and who are looking for alternative products that aren't currently available on the mainstream market."
An initial launch evening has already been held at Parquet Böhm, where the furniture can be seen on display. The next public presentation will take place at the Augenschmaus Creator Market, part of the European Design Festival, on Sunday 4 June at the Schluechthaus in Hollerich.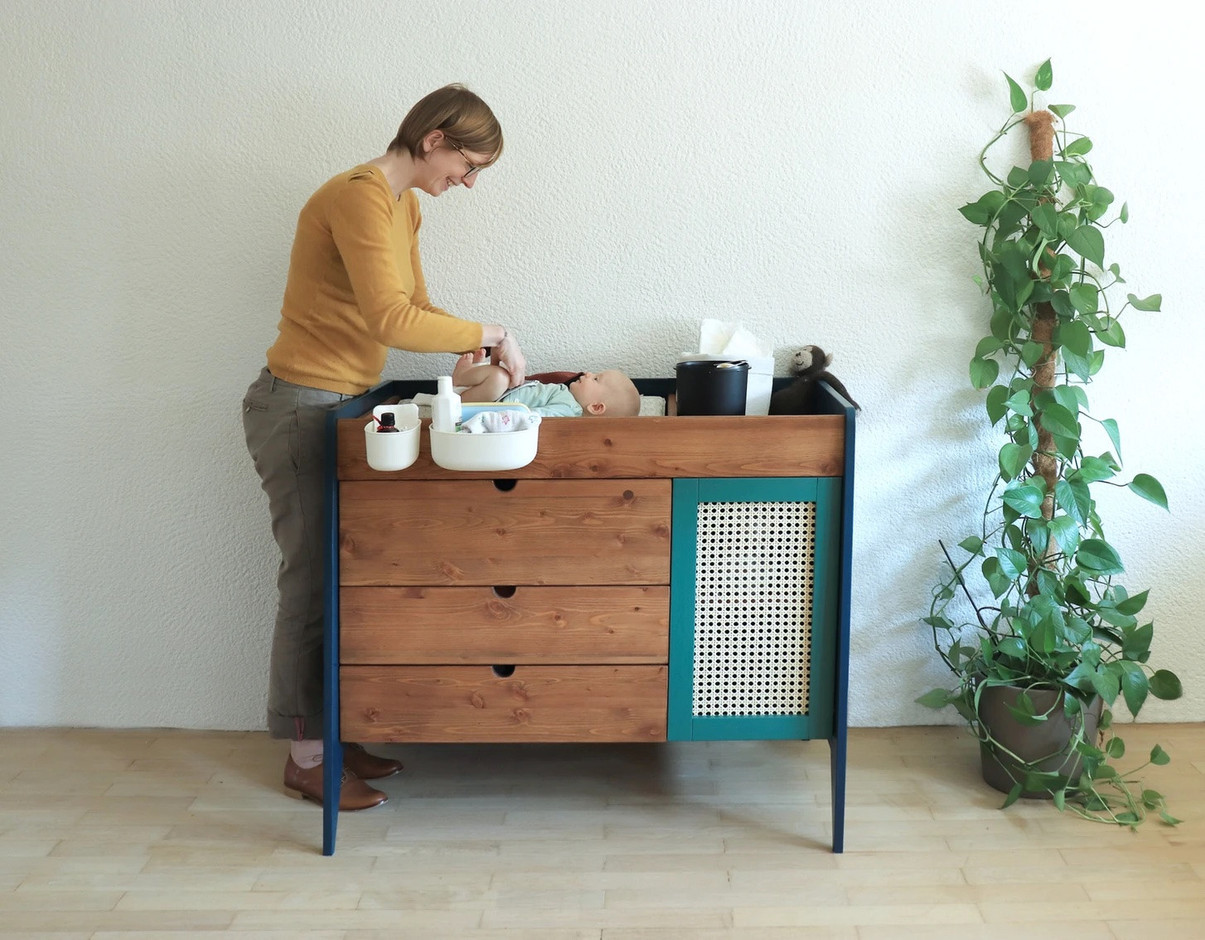 1 / 2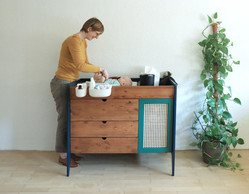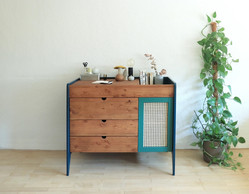 However, this project is only the first step for Lorang, who intends to continue on her path by launching other creations. In the near future, she would like to offer a changing table that she designed as a prototype for her sister, and which she plans to develop into a marketable version. To be continued.
This story was first published in French on Paperjam. It has been translated and edited for Delano.