The Singapore Fintech Festival is the biggest event of the sector worldwide and hundreds of banks, startups, regulators and other financial sector players gathered in the Southeast Asian country over three days to network and exchange on the latest trends.
"The Luxembourg financial centre has a lot of presences in Asia, and a lot of interest to partner up with Asian financial communities," Philipp von Restorff, deputy CEO of Luxembourg for Finance, told Delano on site in Hall 3 at Singapore Expo. "We are here to create and look for market opportunities, to exchange with other communities, to see what is going on in terms of product development and where the new trends lie."
Luxembourg is present in Asia with trade and investment offices in New Delhi, Seoul, Shanghai and Tokyo, as well as embassies in Laos, Thailand and Japan. 
One of the big buzzwords of the Fintech Festival has been ESG--environmental, social and governance criteria aimed at promoting sustainability in various sectors but with the climate crisis a particular point of focus. The industry is looking at how fintechs can help accelerate the ESG transition, Von Restorff said.
"Luxembourg is a leader when it comes to sustainable finance and we have things we can contribute on this matter. We are keen to see what kinds of services in fintech around sustainability are currently being developed. We are gathering information and establishing contacts with these players in order to see how we can cooperate in future," he said.
"There's a lot about sustainable finance," agreed Alex Panican, the deputy CEO of the Luxembourg House of Financial Technology (Lhoft). With 2023 just around the corner, Panican has his ear on the ground to anticipate what lies ahead. "I'm surprised by the [presence of] digital assets. Everybody says crypto is dead, but it's not dead in Asia."
See the future of finance in Asia 
The fair is an opportunity to gather information and percolate it back to the players in Luxembourg. However, with banks, banking associations and regulators from around the world gathering at the fair, the grand duchy's lenders and organisations such as the ABBL bankers' association and the CSSF financial centre watchdog were notably absent. 
"People always ask me: what is the future of finance? You just have to come to Asia to see what the future of finance is," said Panican. 
Cashless businesses, for example, are quickly becoming the norm in Singapore, where most street hawkers accept numerous types of digital payment, similar to Payconiq (formerly Digicash) in Luxembourg. Users can tap into the public transport system with their contactless credit card and the super-app Grab, developed in Malaysia, offers anything from Uber-like ride-hailing, takeout and grocery deliveries to a wallet that allows users to send and receive money and pay via QR code in most places.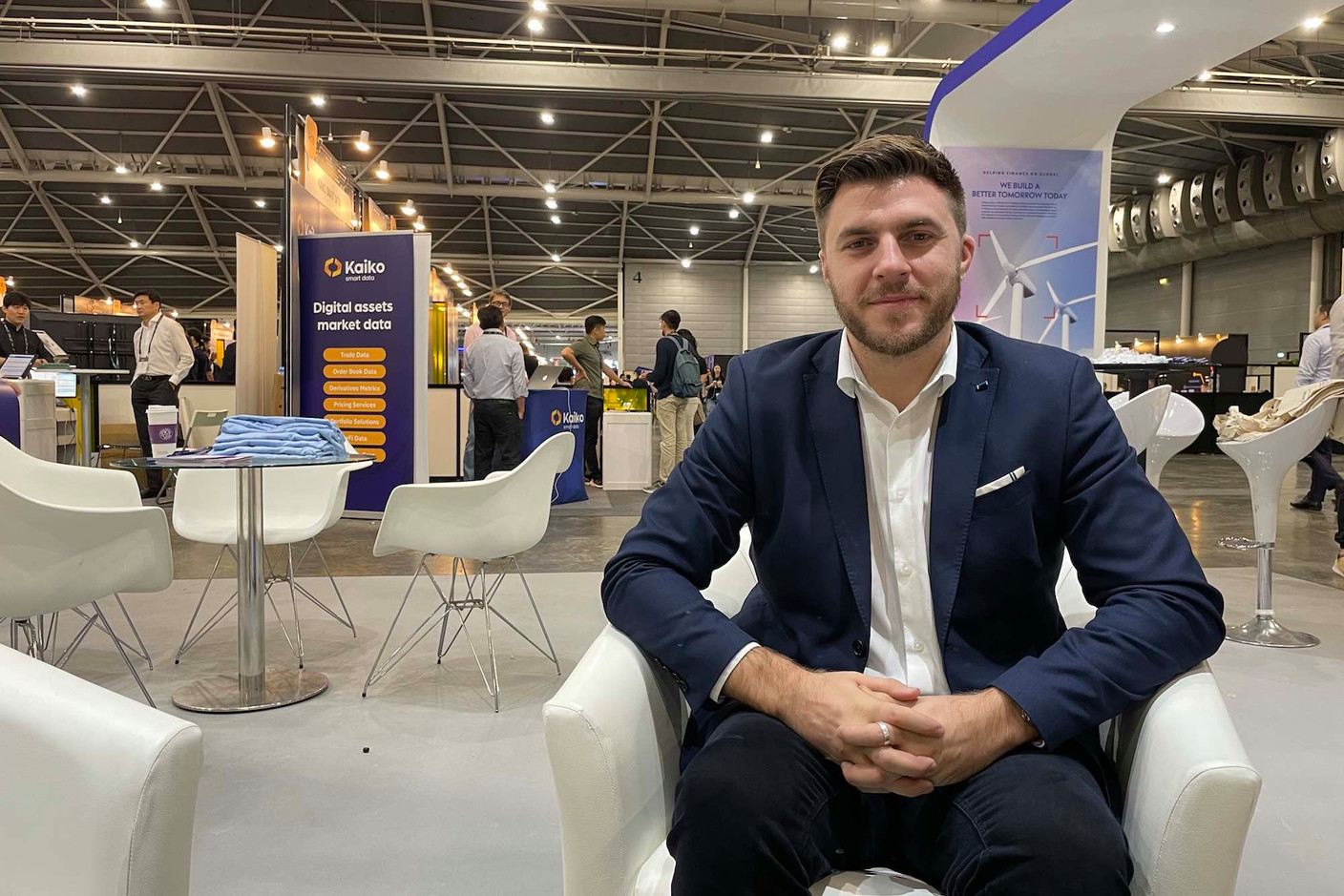 1 / 3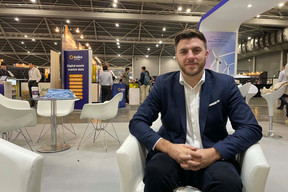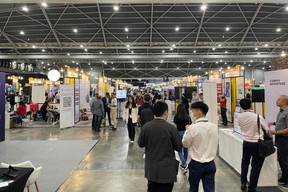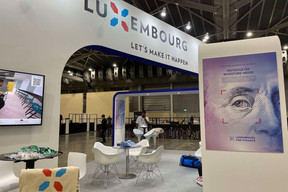 One of Panican's missions at the Fintech Festival is to discover more about the metaverse and its added value for financial services. The Lhoft has teamed up with Virtual Rangers for the fair, with visitors at the Luxembourg stand able to visit its offices using a virtual reality headset and connect with people on the other side. 
"It allows people to discover the Lhoft from here in Singapore. They can join and meet at Lhoft," said Matthieu Bracchetti, founder and CEO of Virtual Rangers, who was also at the fair that was hosted from 2 to 4 November. "The metaverse and fintech are quite closely linked and I wanted to see the evolution in the market."
Bracchetti hopes to deploy his metaverse solution to other countries in the future, with his Luxembourg platform offering a low-threshold space that users can access without knowledge of cryptocurrencies, NFTs or other jargon that might be off-putting to potential cybercitizens. "It's the best place to be to be aware what's going on," he said of the Singapore event. 
Fintech for financial inclusion 
But Luxembourg is far from the only country looking to make its mark. Ireland's stand is nestled nearby with Switzerland, the UK and others just a stone's throw away.
"Of course there's competition between different financial centres, which is a healthy process. But we also look for complementarity, especially with other EU centres," said Von Restorff. "The fintech ecosystem in Luxembourg has diversified in many different areas, such as payments, fund tech, regtech and blockchain," the Luxembourg for Finance official said, adding that the fair was about connecting with partners in these areas "and to present to them what Luxembourg offers as a European Union hub."
For Panican, "Singapore is like a sister," he said. "They have almost the same kind of ecosystem. They are a door to Asia for fintechs who want to set up their business in Southeast Asia. That's how we also position Luxembourg. We are a doorway to Europe."
This door is set to open a little further next year when the Lhoft is looking to start Catapult: Asia, an off-shoot of its successful Catapult: Africa financial inclusion programme, which every year attracts and mentors fintechs offering inclusive solutions in developing markets on the continent. 
"We will work with all the fintech associations, be it from Singapore, the Philippines, Malaysia, Thailand, Vietnam and Cambodia, to find the best fintechs in financial inclusion. What we've done for Africa, we will do for Southeast Asia," the Lhoft deputy CEO said. "We see a huge opportunity and we have so much to learn from Asian companies."
Editor's note, 7 November 2022: Following publication of this article, a spokesman for the ABBL bankers association told Delano that its "non-participation was carefully considered" and that it worked "closely" with Luxembourg for Finance around the Singapore Fintech Festival and other events.