For Mudec, Miami University's study abroad centre in Luxembourg, things are back to normal. In fact, the programme has even more students than expected. "Right after covid, we said that we would try to get 110 [students]," said executive director Raymond Manes. "We are at 110 this semester, and we will be at 120 next semester."
Despite lower enrolment, challenges obtaining visas, and travel restrictions related to the covid pandemic, the programme never actually stopped. "It doesn't make sense to have a study abroad programme online," Manes declared. "So our main concern was how to continue with the programme." In-person courses and study tours continued to be held, allowing students to make the most of their time in Europe.
Students were still able to travel, both individually and as part of Mudec-organised study tours. "The students who were here that semester talked a lot about how all of their friends at home in Ohio were online," added Stephanie Shaheen, Mudec's associate director. "They kept saying, 'But we're in Europe! We're going to class, we're going to French bakeries, and we're having takeout because we can't eat [at the restaurants]. But we're still having a European experience.'"
Manes noted, however, that there is more anxiety among students following the covid crisis. "They get anxious very quickly and they really need to be guided very carefully," he said. "So we spend a lot of time talking to them and explaining things."
Gaining professional experience in Luxembourg
Differdange has developed a lot in the past years, the executive director remarked. A lot of small businesses have emerged, opening up the possibility for students to do internships, including during the summer. Working for an international company in a diverse setting is an important addition to students' CVs, emphasised Manes, and helps make Mudec more attractive.
The first pilot was a student-teaching programme at the international school. "They are completely integrated into the international school, being shadowed by a professor, working with a professor, giving classes for his or her students," Manes said, highlighting the advantages of the programme.
Benefits for Differdange
It is not only Differdange that provides opportunities to Mudec students--the university has also contributed to the city's development. Speaking at Mudec's 25-year anniversary celebration, education minister

Claude Meisch (DP) stated, "I am extremely pleased to see the value that Mudec brings us in terms of intercultural exchange. Many students live with local host families, participate in learning opportunities at local schools or nonprofit organisations while living in Luxembourg, or carry out internships at local organisations or companies."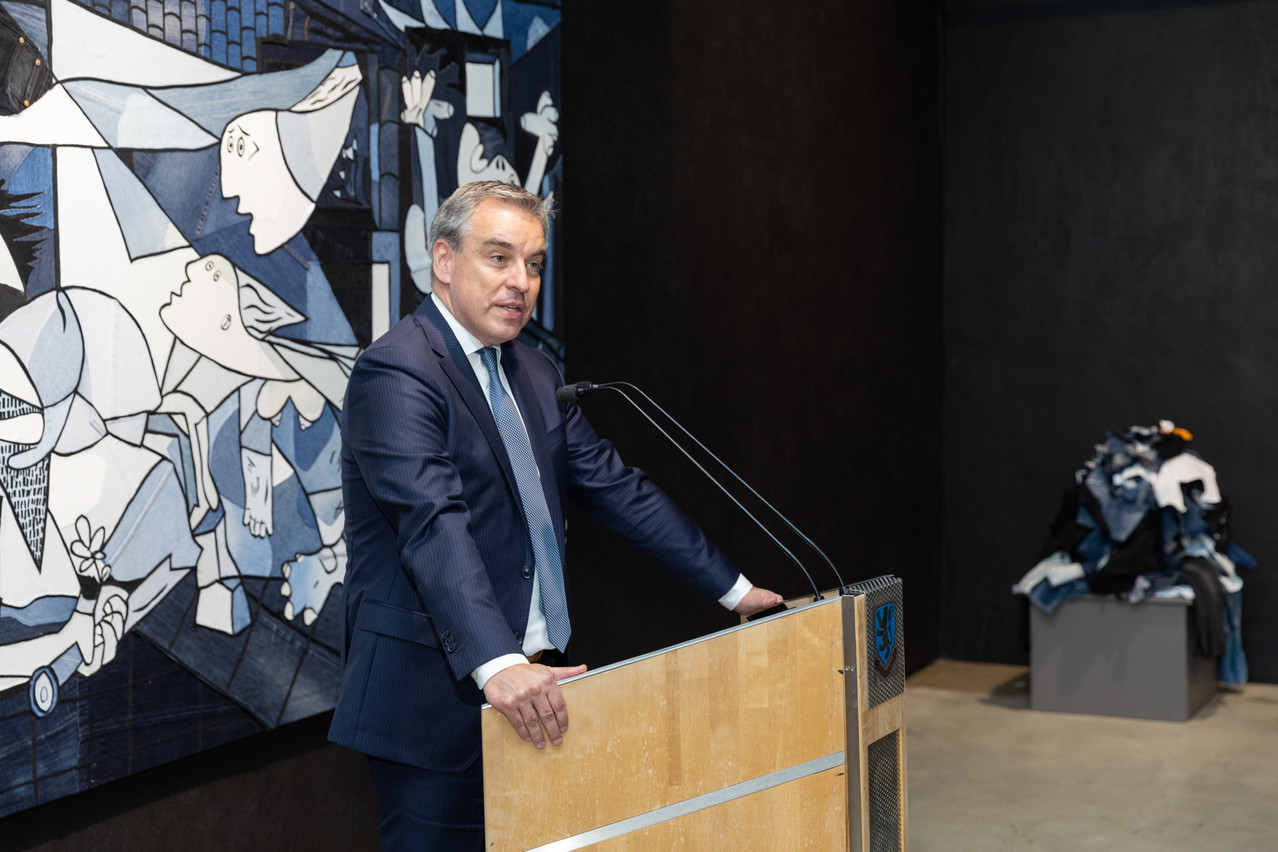 More interest in exploring Europe
Besides study tours and discovery tours, which allow students to discover Europe and see what they have studied in class in real life, a new course called LUX 101 has been developed. The course on intercultural perspectives involves a variety of activities, Manes explained, including visiting museums or going to a festival in Luxembourg City or Differdange. It also encourages students to share their experiences with others.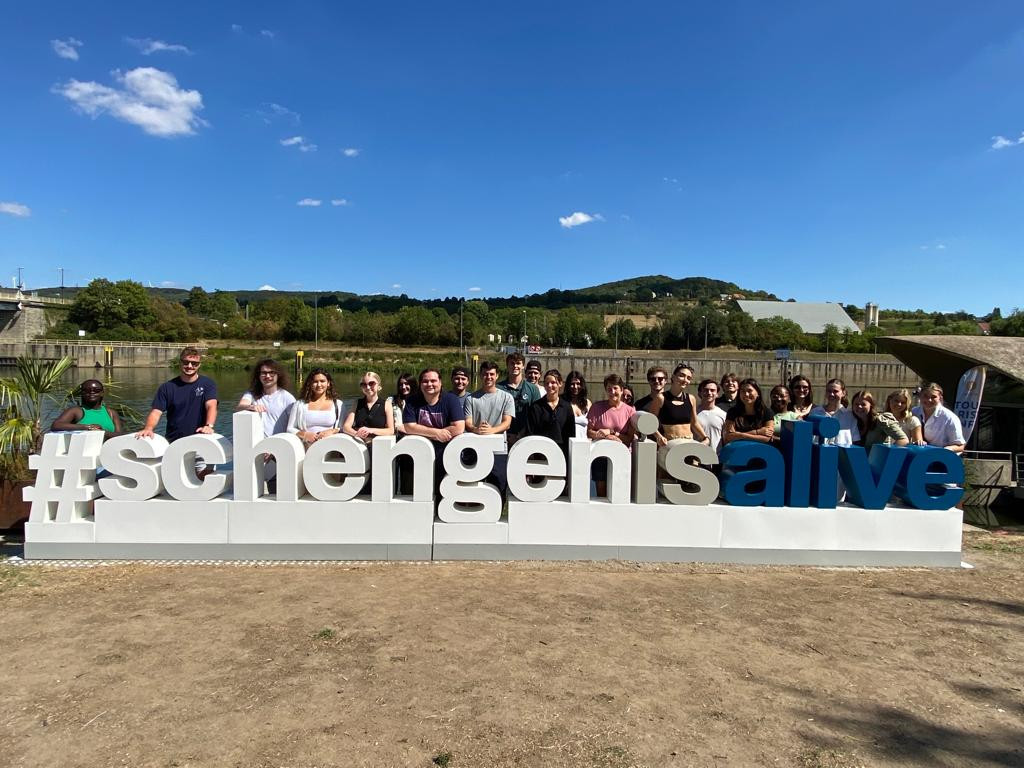 1 / 5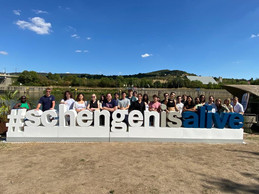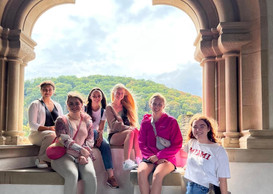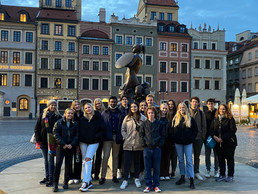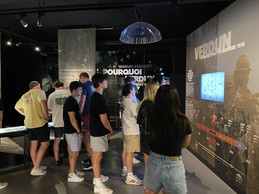 The executive director also underlined the much closer relationship that Mudec now has with its main campus in Ohio. Increased awareness amongst the faculty, as well as renewed interest in travel, has led to the creation of "cohorts." This allows students in programmes with tight academic schedules, such as architecture, kinesiology, sports leadership and management, or digital innovation, to study abroad.
Looking to the future
The development of cohorts is a major achievement and allows more students to come to Mudec. But Mudec's host family programme is getting more difficult to handle, simply because of increased competition. The University of Luxembourg and Lunex are also looking for more housing. They are turning to host families to accommodate students as well, making it necessary for Mudec to have alternatives.
"As of next year, we are going to add 50 studios where students will be housed here in Differdange in the Gravity project," said Manes. "Many students are interested in experiencing what life abroad [by themselves] means, if they're aiming for a diplomatic career or an international business career." The new housing project in Differdange is right next door, making it a convenient option. Students in the new studios will also become a part of the wider Differdange community.
Many students are interested in experiencing what life abroad by themselves means, if they're aiming for a diplomatic career or an international business career.
However, Manes insisted on the importance of keeping up Mudec's host family programme, which he described as an important part of the European experience and integration into a European way of life. The programme remains an asset and will continue to be developed. 
Importance of cultural exchange
Francine and Norbert provide an excellent example of one of Mudec's host families--they have welcomed more than 50 Miami University students in their home over the past 23 years. Francine praised the programme as a "wonderful experience" that promoted cultural exchanges (and also gave her a chance to practice her English).
Hannah is one of the students living with the couple this semester. Never having been to Europe, she was nervous, but declared that she "loved" her host family and the interactions they had together, as well as the opportunities provided by the school. "It's an amazing experience and I would highly recommend it!"
"It's started to feel like home," added Megan when talking about the sense of comfort she feels when returning to her host family.
Connecting more with locals
That being said, not all locals are available or interested in hosting students during an entire semester. In response, Mudec is also developing a programme where local families and individuals can connect with American students during short activities, such as a dinner or an excursion to visit favourite places in Luxembourg.
"It's so meaningful to the students," Shaheen added. "When they sit down and have a conversation with a European who isn't their professor and who isn't someone that they're with regularly, they really ask great questions."
Do students ever come back to Luxembourg?
Yes, they do! Some students return to Mudec to participate in the study programme once again, some stop by the château in Differdange during their travels, and others still meet up with their host families, explained Manes and Shaheen. Many also pursue professional paths with a global aspect, such as joining the Peace Corps or working at international companies.
It's so meaningful to the students. When they sit down and have a conversation with a European who isn't their professor and who isn't someone that they're with regularly, they really ask great questions.
Moreover, between 12 and 13,000 Miami University students have studied in Luxembourg, creating a huge group of active alumni, Manes stated. 200 Luxembourgers who studied at Miami University in Ohio make up the Luxembourg chapter of alumni. Alumni provide scholarships to students, allowing a greater number of students to study abroad and discover Europe. According to Mudec's student coordinator, 91% students have participated in a discovery tour in the greater region around Luxembourg.
Celebrating 25 years
To mark the 25th anniversary of Mudec in Differdange, a "séance académique" was held in Differdange, which counts Oxford, Ohio, home of Miami University's main campus, as one of its sister cities. The event featured the participation of the university's vice president and provost, the US ambassador, minister Meisch, as well as students and host families.
Addressing the students in the audience during the anniversary event, US ambassador to Luxembourg Thomas Barrett declared, "I love this programme." He went on to highlight the importance of respectfully reaching out to people who are different, adding, "If we did more of this--not just in Luxembourg, not just in Europe, but throughout the world, just maybe--we'd have a safer, happier world."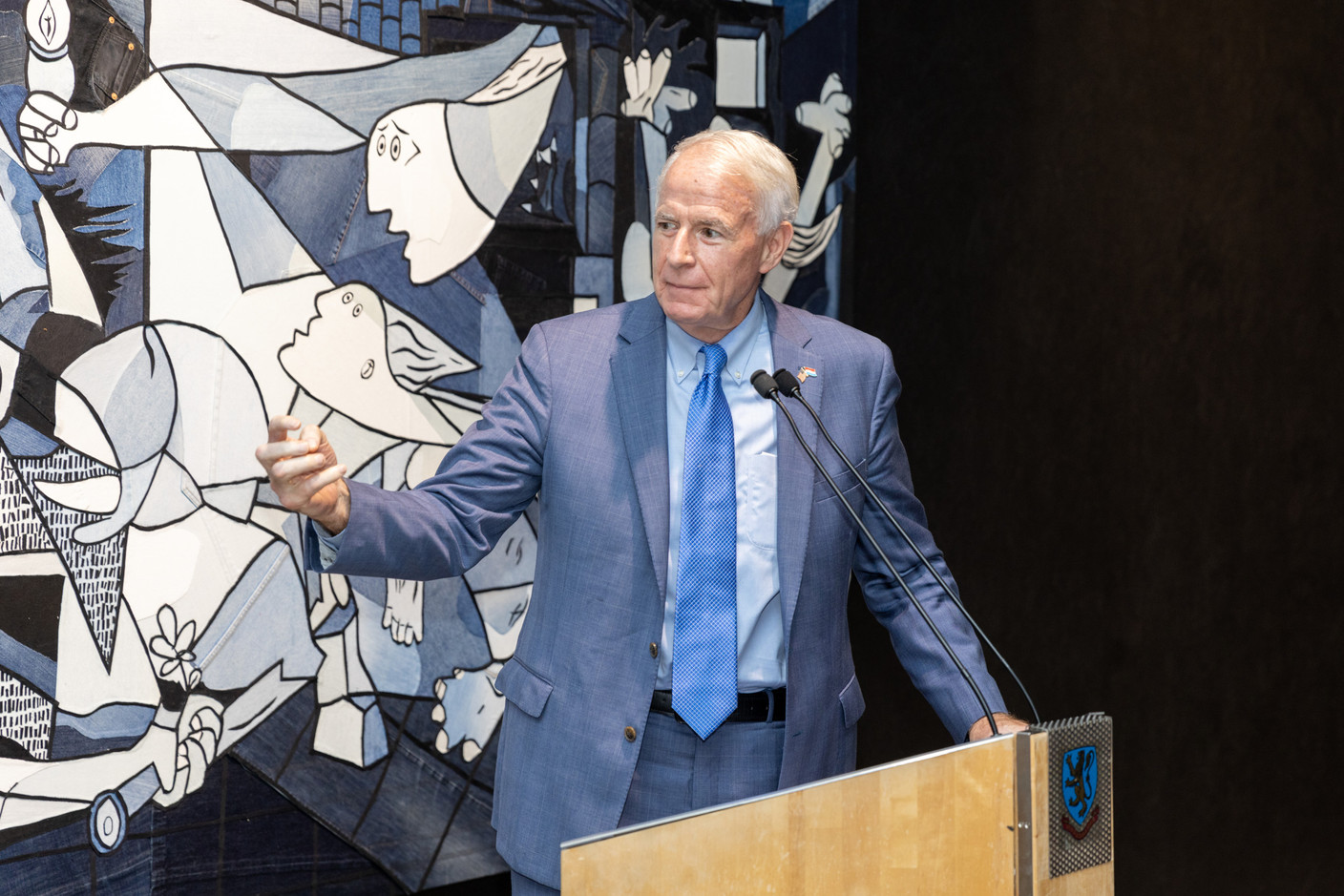 1 / 3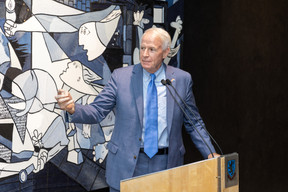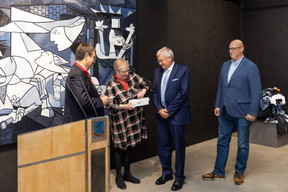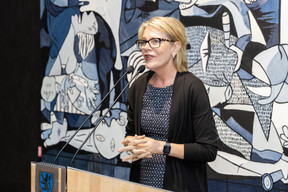 But the big celebration will happen next year, said Manes. In 2023, Miami University will celebrate 55 years of presence in Luxembourg. 750 students came in 2018 for the 50th anniversary, and many alumni are expected for next year's event. "They are now trying to beat that number!"