Once again this summer, Opyos Beverages, a Luxembourg spirits producer, and the Heringer Millen Tourist Centre have installed parasols, garlands and upcycled furniture in the heart of Luxembourg's Little Switzerland. Until the end of August, the Mëllerdall Plage will be taking place at the Müllerthal for four weekends of good food and relaxation. This year's event is a "green event." One of its main aims is to showcase the country's producers, thanks to a menu of 100% Luxembourgish drinks and tapas.
Seated on an Opyos-stamped chaise lorgne or a bench made from wooden pallets, you can sip a cocktail while enjoying a platter of local cheeses produced just a few kilometres away. All in reusable crockery--single-use plastic has been banned from the venue--and with live music playing in the background, as several concerts are already planned: Dr. Gonzo (on Saturday 5 August) and Tame and the Wild (on Saturday 12 August). A cornhole tournament will also be held on 5 August starting at 12 noon (registration required).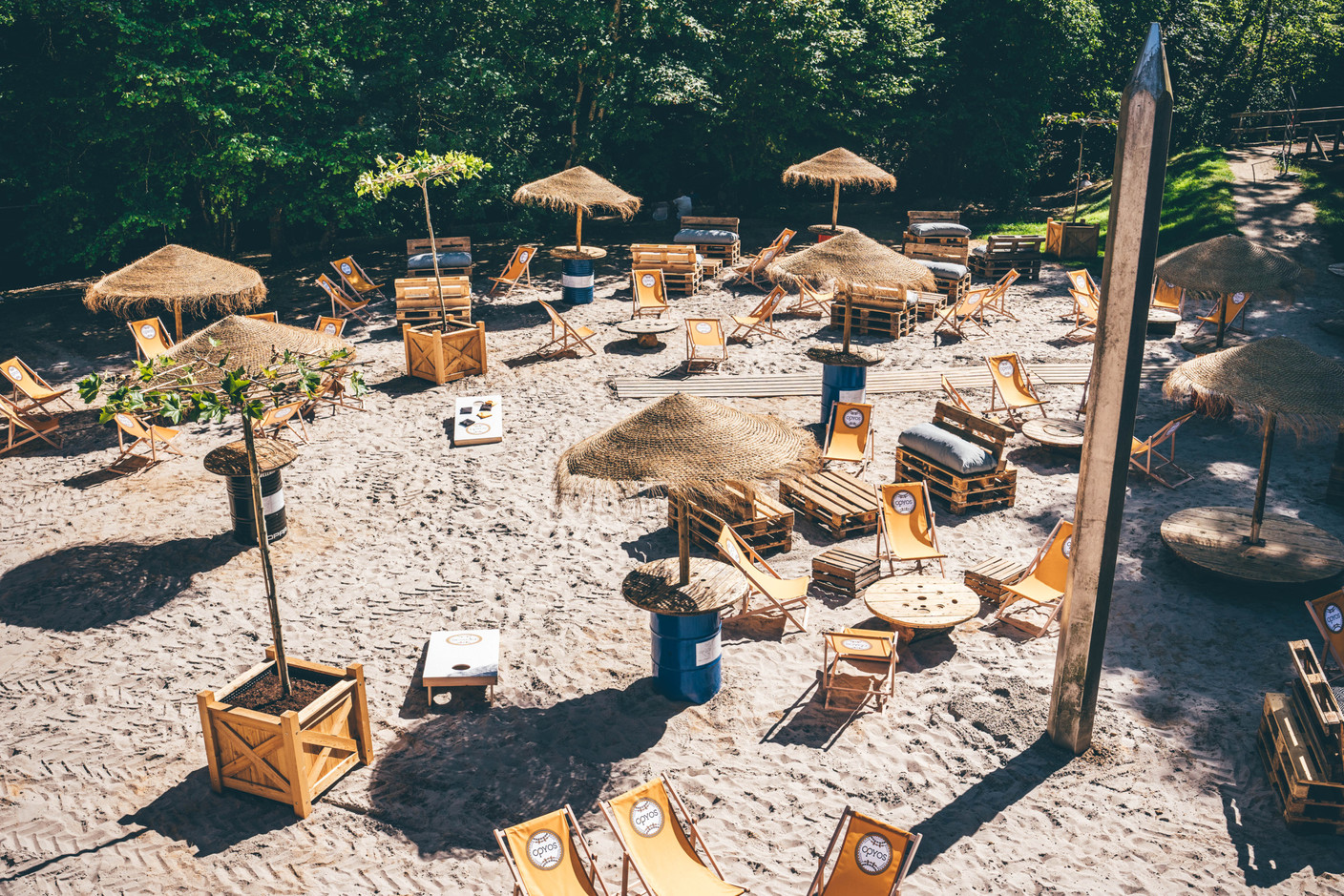 1 / 3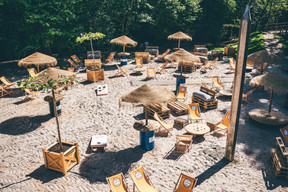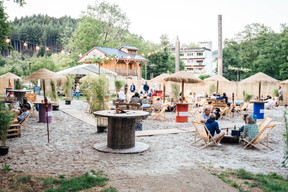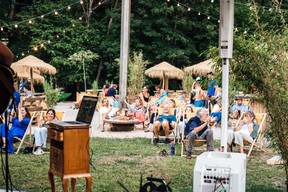 Mëllerdall Plage is open from 28 July to 20 August, Fridays from 4pm to 11pm, Saturdays from 11am to 11pm and Sundays from 11am to 8pm.
To make the most of the Assumption weekend, it will be open from 11 August to 15 August: from 4pm to 11pm on Friday and Monday, from 11am to 11pm on Saturday and Sunday, and from 11am to 8pm on Tuesday.
Touristcenter Heringer Millen, 1 Rue des Moulins, 6245 Mullerthal
Stay tuned for the next address on Friday 11 August.
This story was first published in French on Paperjam. It has been translated and edited for Delano.