Many learners of Luxembourgish have wished--secretly or otherwise--for more media, tools, games and resources to learn the grand duchy's elusive language. It's not quite like French and Spanish and English, heavy-hitters whose vast numbers of potential clients have better captured developers' imaginations.
Slowly, however, more Luxembourgish-learning tools are starting to crop up. The latest is LëtzRead, a browser extension designed by self-described "creative technologist" Tom Faber.
The concept is simple: when the extension is activated, it automatically changes some of the words on the webpage to Luxembourgish. The context of the sentence helps you guess what the Luxembourgish word means (if you didn't already know), and you can always hover the cursor over the word to check its English translation.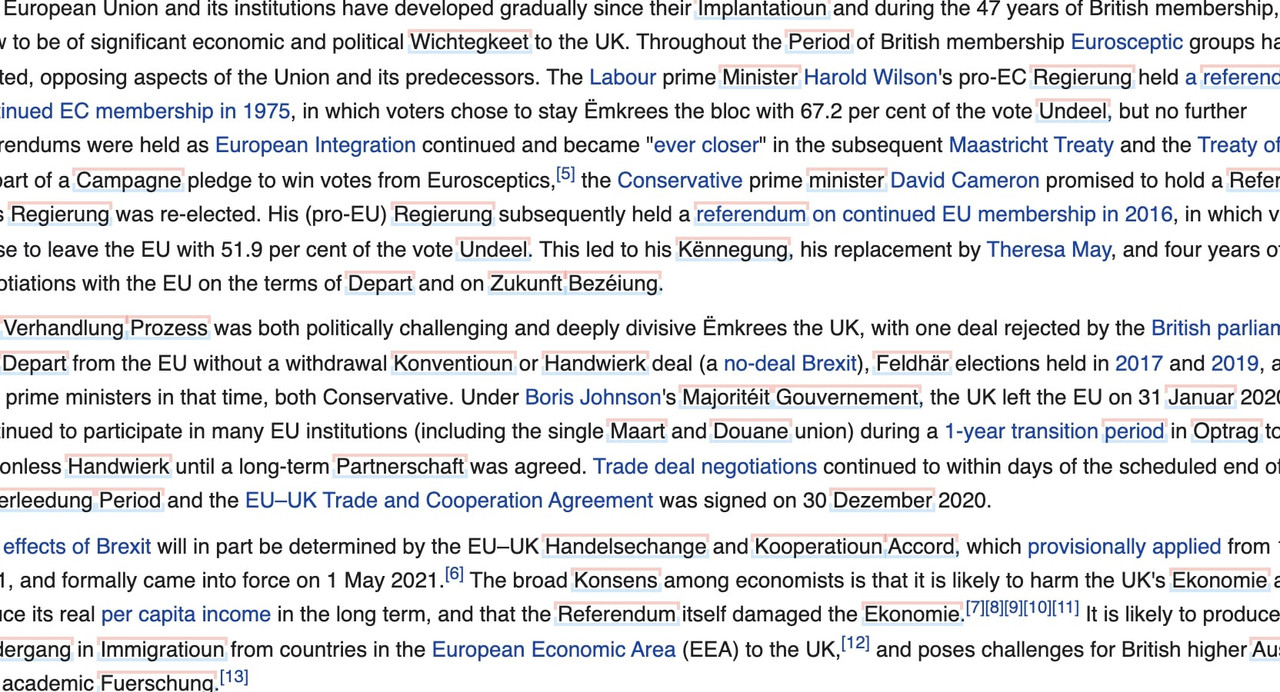 "It works by translating a few words on English websites into Luxembourgish to help you refresh and advance your vocabulary bit by bit," explains Faber.
The extension is easy to toggle on and off, and you can also adjust how many words are translated. In the screengrab above, the frequency is on its maximum setting.
Since the translations are done by automated tools, they aren't always 100% accurate. "While I think LëtzRead's overall accuracy is high enough to be useful for vocabulary training," says Faber, "users should expect that there will be occasional words that don't fit, especially when a translation depends on specific context."
According to Faber, it works best when you're casually browsing, for example on Wikipedia or news sites. Specialised or technical texts will be more prone to mistranslations.
Building and expanding LëtzRead
Faber explains that LëtzRead began as a side-project. "As a native Luxembourger, I noticed that many Luxembourgish learners often seek, but do not have the opportunity, to integrate Luxembourgish into their life."
"The idea was to build a free little tool for everyone to enjoy," he continues, adding that the development process proved harder than he'd anticipated.
For now, he reports being pleased with the current state of the extension, but mentions that he would gladly develop it further if there is enough demand. "I'll have to consider adding some paid 'pro features' (e.g. audio pronunciations, example phrases, etc.) for people looking to fast-track their language-learning."
"Of course it would be best if there was a way to keep new features free for everyone," he adds.
Find out more about LëtzRead here.