The street is named after the Czech statesman and author who served as the last president of Czechloslovakia from 1989 until its 1992 dissolution and then as the first president of the Czech Republic until 2003.
"Václav Havel stood for freedom and democracy," Fiala stated. "It was people like him who did not let themselves be broken by the communist regime and totalitarianism--even though they were imprisoned, they managed to face it bracvely and defend the values and things they believe in…"
Fiala's Luxembourg counterpart

Xavier Bettel (DP) further emphasised Havel's legacy: "I belong to a generation that knows who Václav Havel is. But very young people don't have it in their heads, like I do."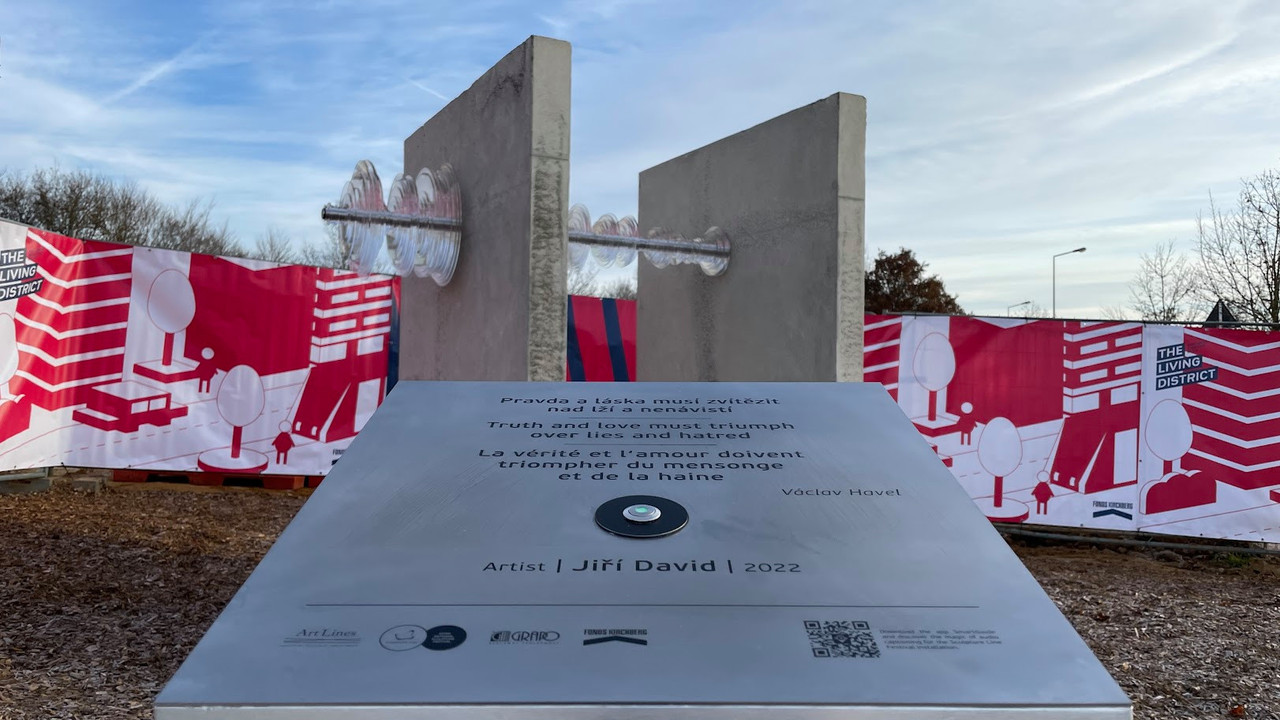 The interactive sculpture, by international competition winner and Czech artist Jiři David, takes the form of two concrete walls, through which a visual is interwoven, along with the soundtrack of Havel's famous quote, "Truth and love must triumph over lies and hatred." With the push of a button, Havel can be heard speaking the quote, and the associated QR code allows visitors to hear his words in a variety of languages.
Council presidency comes to a close
Following the inauguration, Fiala visited the European School and was treated to a Czech-Slovak folkloric choir performance. He then had an audience with Grand Duke Henri. 
The Czech community has been busy this last half of 2022, given the country's presidency of the Council of the EU. Starting on 1 January 2023, Sweden will take over the presidency.