The long-awaited development of the place de l'Etoile, the so-called western gateway to the capital city, took a step closer to being finalised on Tuesday evening when the City of Luxembourg presented detailed plans at a public forum at the Tramschapp in Limpertsberg. General plans had already been unveiled in 2020.
The presentation was to allow residents of the neighbourhood to ask questions about the impact of the development--anyone with objections now has until 10 February to formally lodge a complaint with the City administration. "We hope that we can take any objections into account," city mayor Lydie Polfer told RTL on Tuesday evening. "If not, then they will likely end up in court." That could mean a delay of some two or two-and-a-half years before construction can begin, Polfer explained.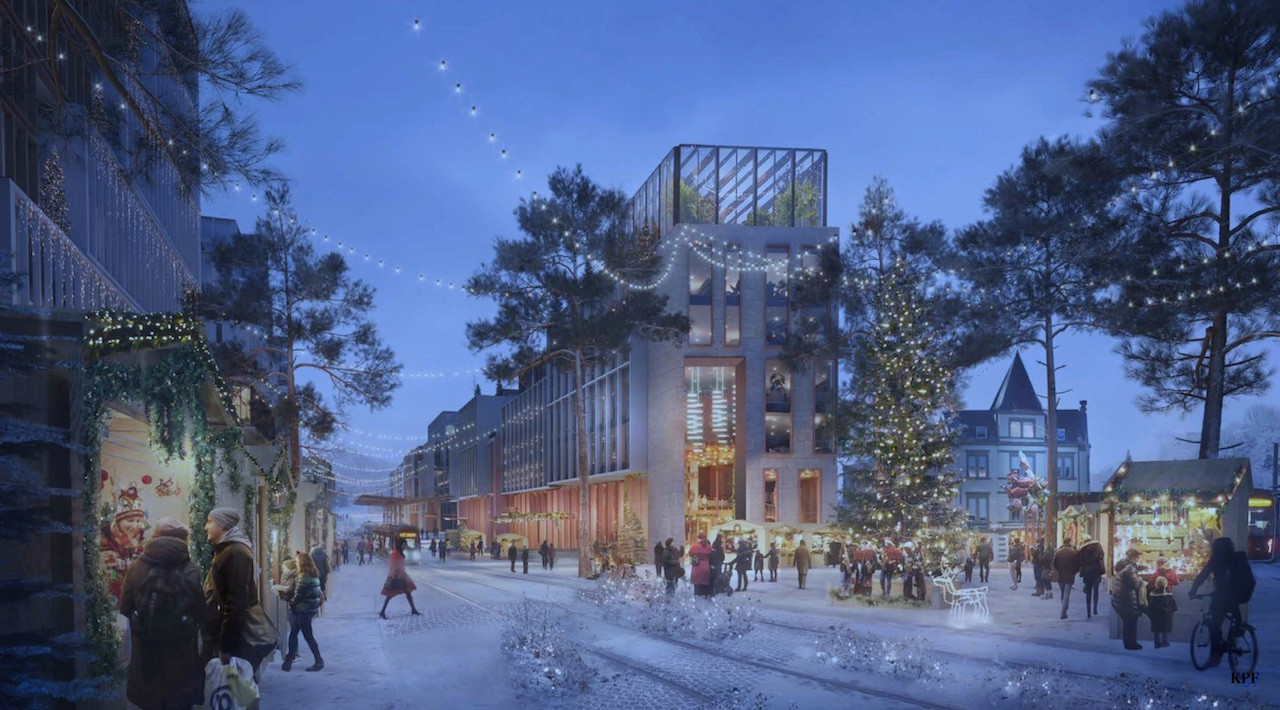 1 / 5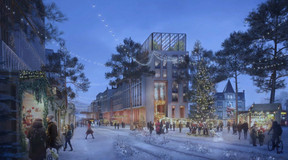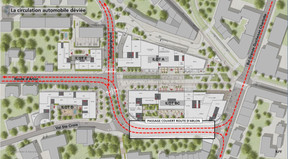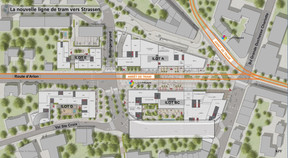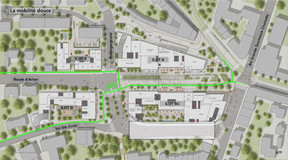 The new project will see building on four separate plots of land around the square, including some 935 housing units as well as offices and commercial units.
Traffic from the route d'Arlon will be redirected via a new connection with the Val St. Croix and a tunnel to the boulevard Grand Duchesse Charlotte. This will allow the central avenue of the new development to be used by the tram when it is extended to Strassen, leaving space for pedestrians and terraces.
An underground bus station will also allow the surface to be almost traffic free. New dedicated cycle lanes are also earmarked in the plans.
Retaining heritage
The Faïencerie project in Rollingergrund, on the site of the former Villeroy & Boch production plant, will also include a mix of usage. Some 809 housing units, which accounts for 80% of the total building area of the project, are planned for the site.
Polfer said she hoped that the city could go beyond its legal commitment of making 10% of the residential units on the site "affordable housing".
Of the remaining building, 13% will be offices and 7% will be commercial units.
Polfer said that the industrial and natural heritage of the site, which includes the chateau de Septfontaines, will be retained.