The Tiny Bar was dreamt up by a group of friends who wanted to open an establishment on the Moselle. Well, last year they did it--and, it being such a success, they've done it again. Until the end of September, this temporary venue on Remich's famous "route du vin" will be open from Wednesday to Sunday, 4pm to 11pm.
What is it, exactly? A tiny house that has been transformed into a bar. It has a lovely terrace that opens out onto a large "beach" area with deckchairs, parasols and a view of the river. The Tiny Bar menu offers soft drinks, beers, wines, aperitifs, digestifs and cocktails, including its signature drink the "Tiny Spritz."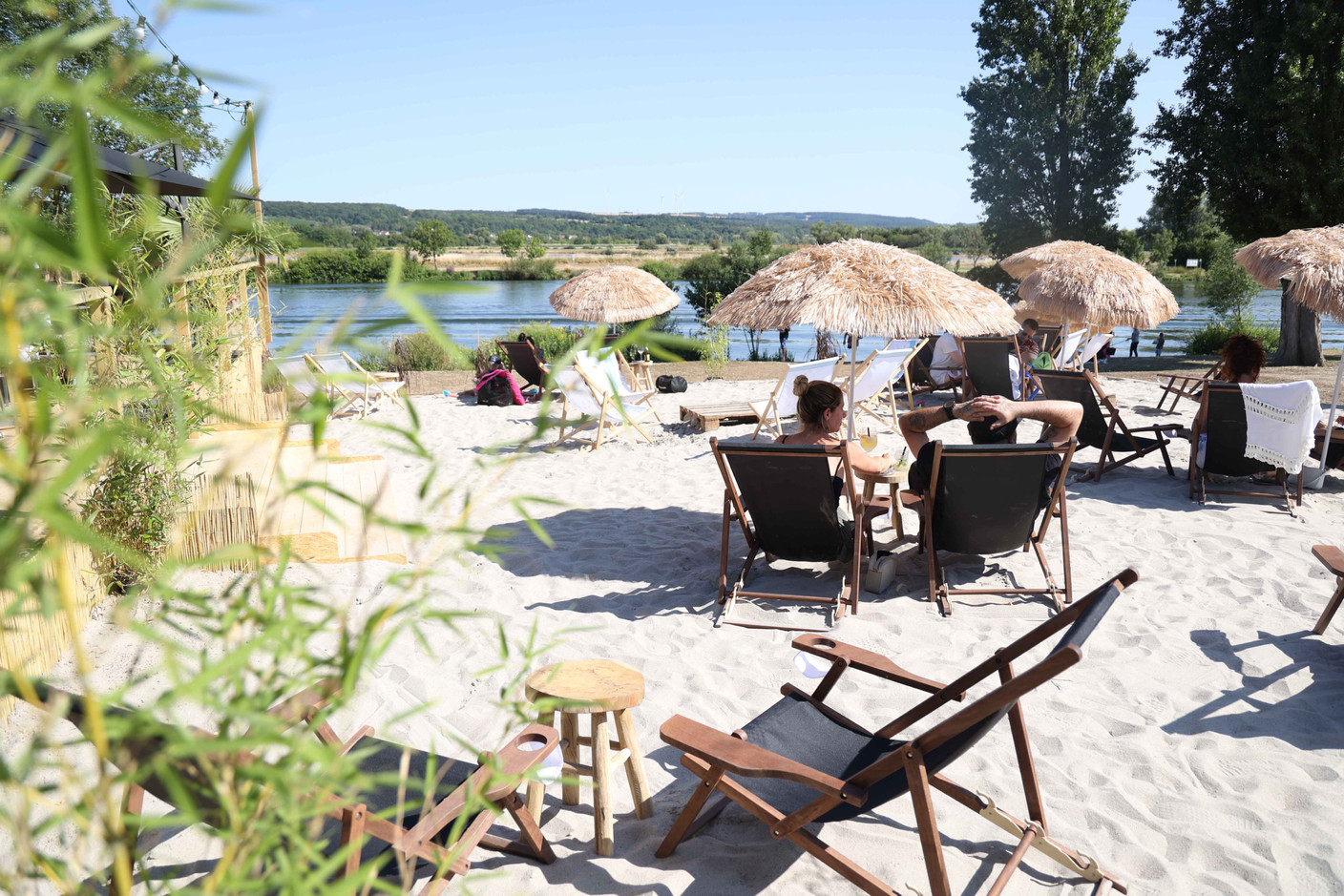 1 / 4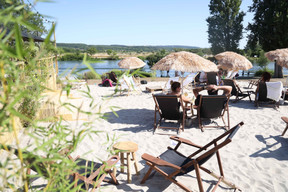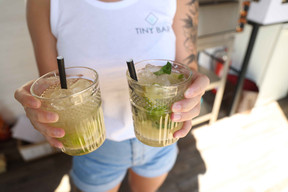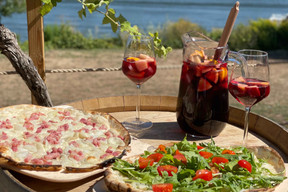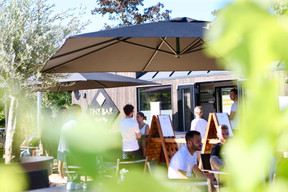 The menu offers a selection of tarts flambées, both traditional recipes and vegetarian alternatives. Local products are preferred, evident particularly in the all-local wine list.
In terms of atmosphere, the Tiny Bar has a relaxed feel to it, with several concerts taking place throughout the summer. On Thursday 24 August from 7:30pm to 9:30pm, singer and guitarist Ethan Carey will be bringing the house down on the terrace. Live acoustic music against a sunset on the Moselle… what more could you ask for?
Check it out: Tiny Bar, 8, route du vin, L-5549 Remich
This article was originally published in Paperjam. It has been translated and edited for Delano.