Paint made from oyster shells: this is the recipe for the Match supermarket in Capellen to refresh its roof. Last May, the supermarket's roof received a Cool Roof refurbishment, a first in Luxembourg according to the 28 outlets retailer.
The used material is a reflective climatic paint made from oyster shells. White in colour, it reflects the sun's heat and keeps the roof flat at room temperature, according to its manufacturer based in Brittany. It promises temperature gains of up to 15°C in the building, allowing air conditioning savings of up to 40%.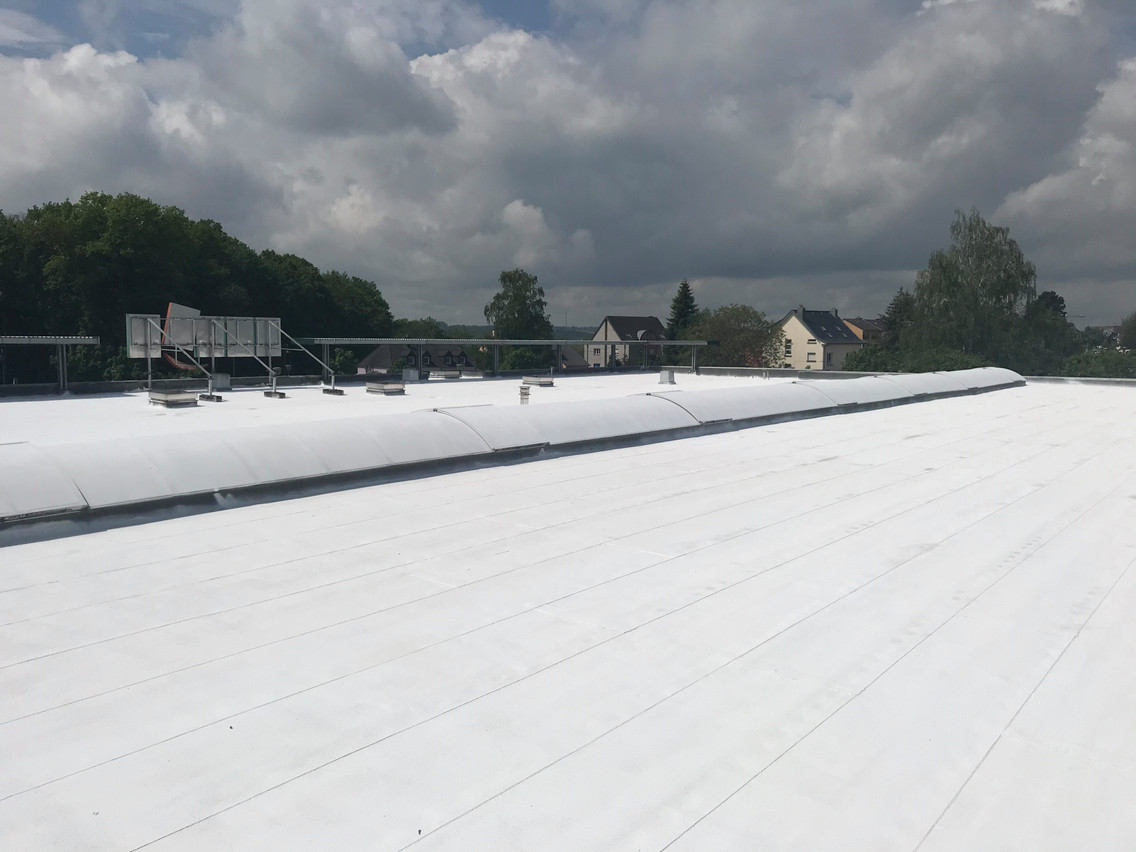 In a press release, Match Capellen manager Samuel Scholer explains: "We are keen to provide a sustainable response to the problem of rising temperatures in shops during periods of high heat, so we have found an eco-responsible solution for Match Capellen, which is unique in Luxembourg."
A strategy that includes electricity supply
This is currently the only shop in the chain to adopt this particular covering. Match Luxembourg points out that, since the beginning of this year, the electricity supplied to the store by Enovos is 100% renewable, with an energy mix that is half hydro and half wind.
Cool Roof paint and green electricity are part of the company's Planet'Match initiative, which focuses on eco-responsibility.
Match and Smatch supermarkets employ 780 people in Luxembourg, according to Statec data.
This story was first published in French on Paperjam. It has been translated and edited for Delano.