The City of Luxembourg, in collaboration with the ministry of the environment, climate and sustainable development, has embarked on a vast landscaping project to renaturalise the Pétrusse valley. The main objective of this project is to restore degraded and artificial ecosystems to a more natural state.
The floods of July unfortunately showed how important water is to our urban landscapes and our wellbeing. This major project, with a total budget of €25.9m, aims to restore the natural conditions of the river, which will improve the balance of fauna and flora as well as nutrients and water quality. One of the main objectives is to get the Pétrusse out of its concrete bed and back into a natural morphology, which will, among other things, slow down the flow speed and limit the risk of flooding in the future.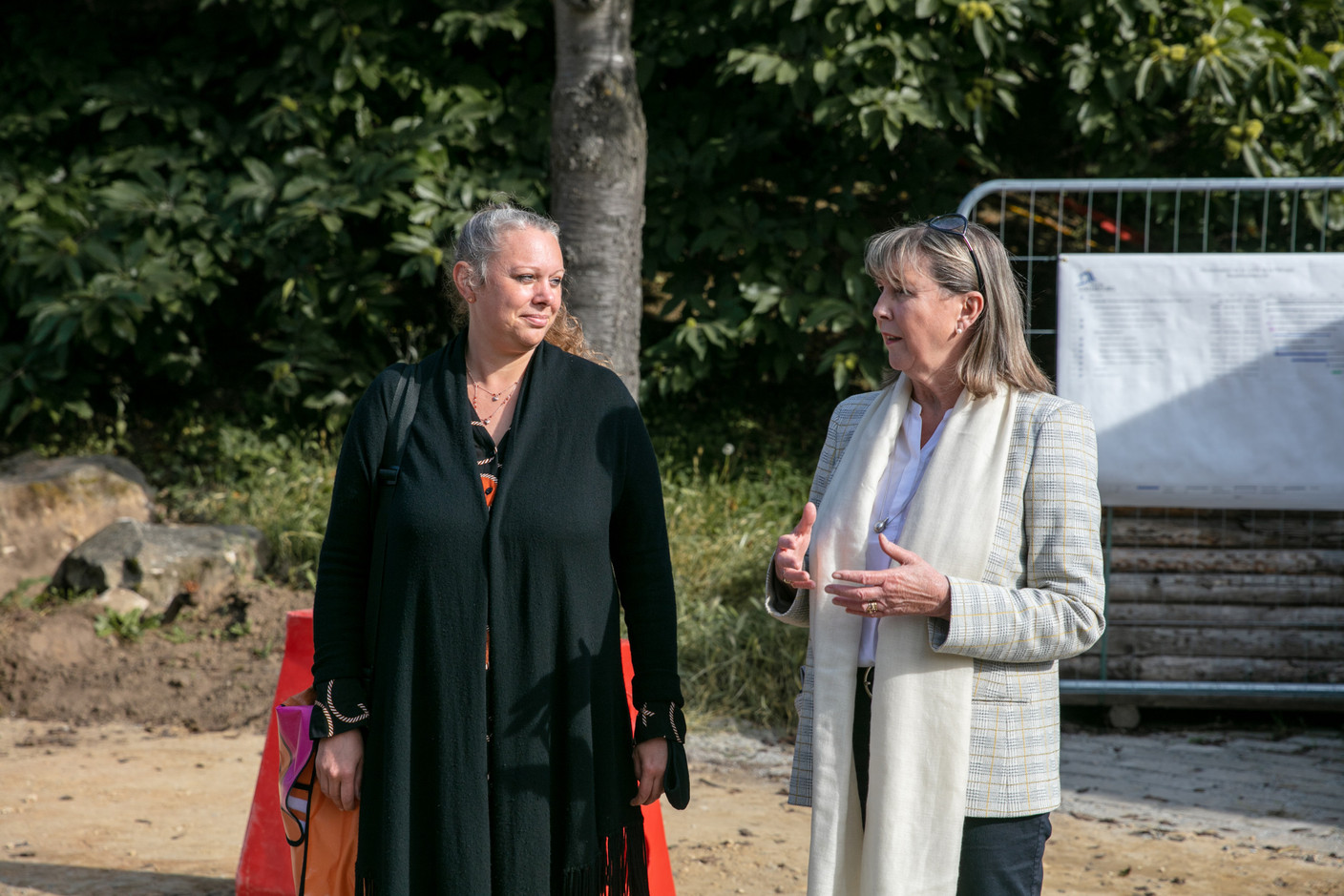 1 / 2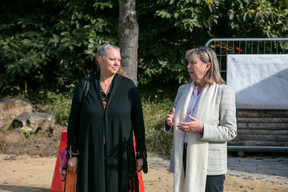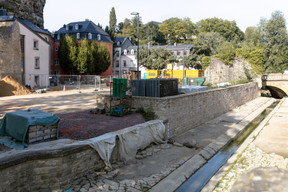 Several construction sites at once
The entire project is divided into two major phases, which are themselves categorised into several sub-projects. Some of these require complex construction processes, such as the redesign of the landscape architecture, the replanting of the direct water environment and the adjacent park, the renaturalisation of the riverbed and the water environment, the redesign of infrastructure and engineering structures, the realisation of "first flush" constructions, and the implementation of measures for water supply and drainage.
Preparatory work has been carried out in recent months, including the identification of trees that need to be removed for safety reasons and for the redesign of the banks. It's also necessary to remove the existing bed and walls, divert the networks, redo part of the footpaths and widen the bank. The installation of the "first flush" is also currently underway: the structure was completed earlier this year and the internal technical equipment is now being installed. These structures will allow pollution to be separated from the stormwater network so that it doesn't reach the Pétrusse.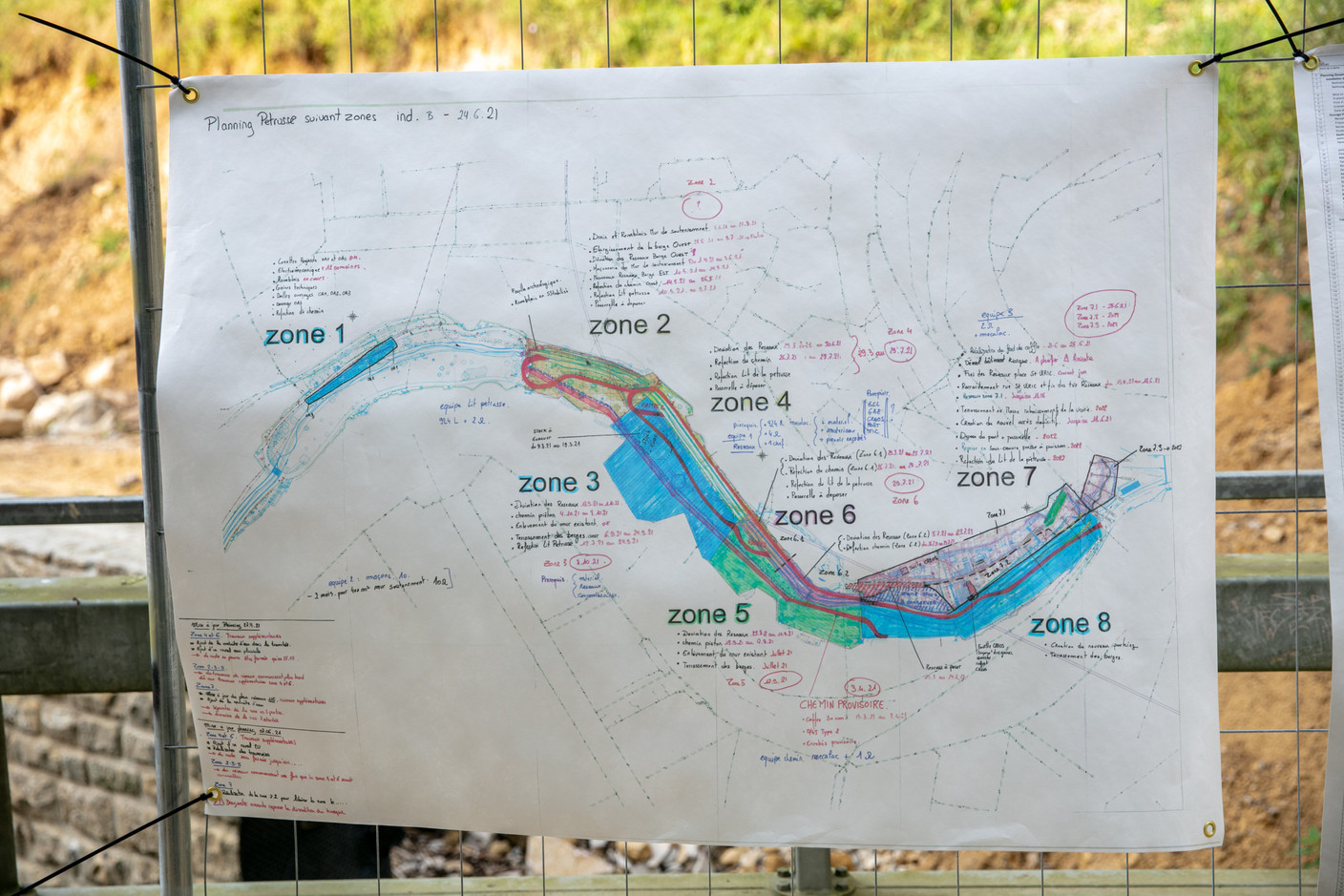 1 / 3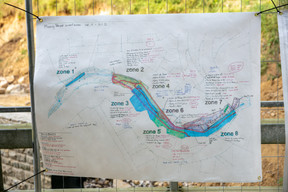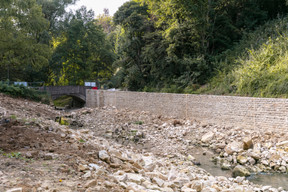 At present, construction workers are busy recreating the natural bed of the Pétrusse using natural stones. The riverbanks are being redesigned to create natural habitats for flora and fauna, with new walls also being built to match UNESCO guidelines. The reconstruction of nearby recreational areas, such as the mini-golf course, is also underway; the fitness and play areas will follow. This first overall phase will end with the installation of a fish ladder and the Liegewiese recreation area, on track for the end of 2023. Phase two will then start in the spring of 2024, tackling the section between the old Bourbon lock and the Rue d'Anvers.
This article was originally published in Paperjam. It has been translated and edited for Delano.