March
Buergbrennen
"Buergen" (torches) are used to light bonfires which "burn away" winter in towns across the grand duchy. Organised by local councils and youth organisations under the supervision of the fire brigade. There's something warm to eat and drink, too. Very good chance to meet your neighbours. Held the first Sunday after Carnival (sometimes falls in February).
Luxembourg City Film Festival
The capital rolls out the red carpet for the country's premiere cinema event, which runs 11 days during the first half of March.
Migration festival
Celebrates multicultural Luxembourg, with a spotlight on integration and NGOs.
Springbreak Luxembourg
Commercial fair, featuring everything from food and drink to stuff for the house, at Luxexpo.
Postlaf
The 10km run around the capital's southern area is usually the first big fun run of the year.
Relais pour la vie
About 10,000 runners participate in the 24-hour relay race, a fundraiser for the Fondation Cancer. Check at work or with an association if you want to join a team.
Rose of Tralee Ball
A charity fundraiser dinner-dance held in alternating years at which a jury selects a young woman to represent Luxembourg at the Rose of Tralee festival in Ireland.
VeloOccasiounsMaart
Buy or sell during the annual "secondhand bike market" at the Belle Étoile shopping centre.
Pretzel Sunday
Traditionally on "Bretzelsonnden", a man expresses his romantic interest by offering a sweet pretzel. If interested, she'll give him eggs on Easter Sunday; if she's not, she gives him a basket. Held the fourth Sunday in Lent (which can be in March or April).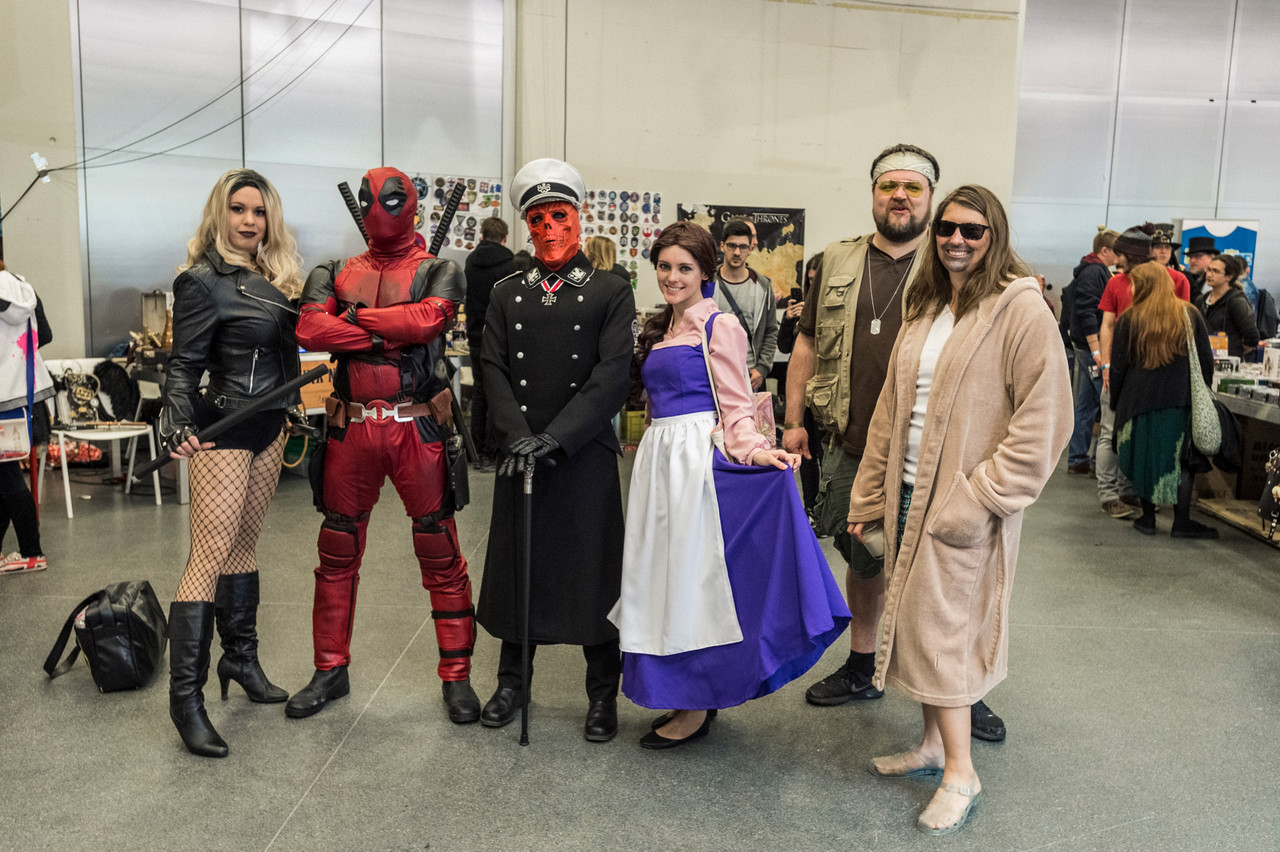 April
Émaischen
Buy "Péckvillercher" (clay bird-shaped whistles) at the Easter Monday markets in Luxembourg City and Nospelt.
Easter egg hunt
The British Ladies Club hosts an annual children's activities event.
DKV-Urban Trail
Several walks and runs (from 900m to 34km) through the heart of the capital.
LuxCon
Beam yourself up to (and may the force be with you during) the Science Fiction & Fantasy Society's annual convention.
Vide-greniers
The City of Luxembourg hosts a flea market on place Guillaume II or avenue de la Gare the first Sunday of the month between April and October. Many other communes and associations organise jumble sales; searching "Events" on Facebook is a good way to find them.
Oktav
Pilgrimage (with a religiously themed market on the Knuedler) held over a fortnight in April and May.
Out of the Crowd
Independent music festival held at the Kulturfabrik in Esch-sur-Alzette.
Duck Race
"Sponsor" a little yellow rubber duckie which will race down the Pétrusse river. It's a fundraiser with tons of prizes (sometimes even a new car). Nice family day out.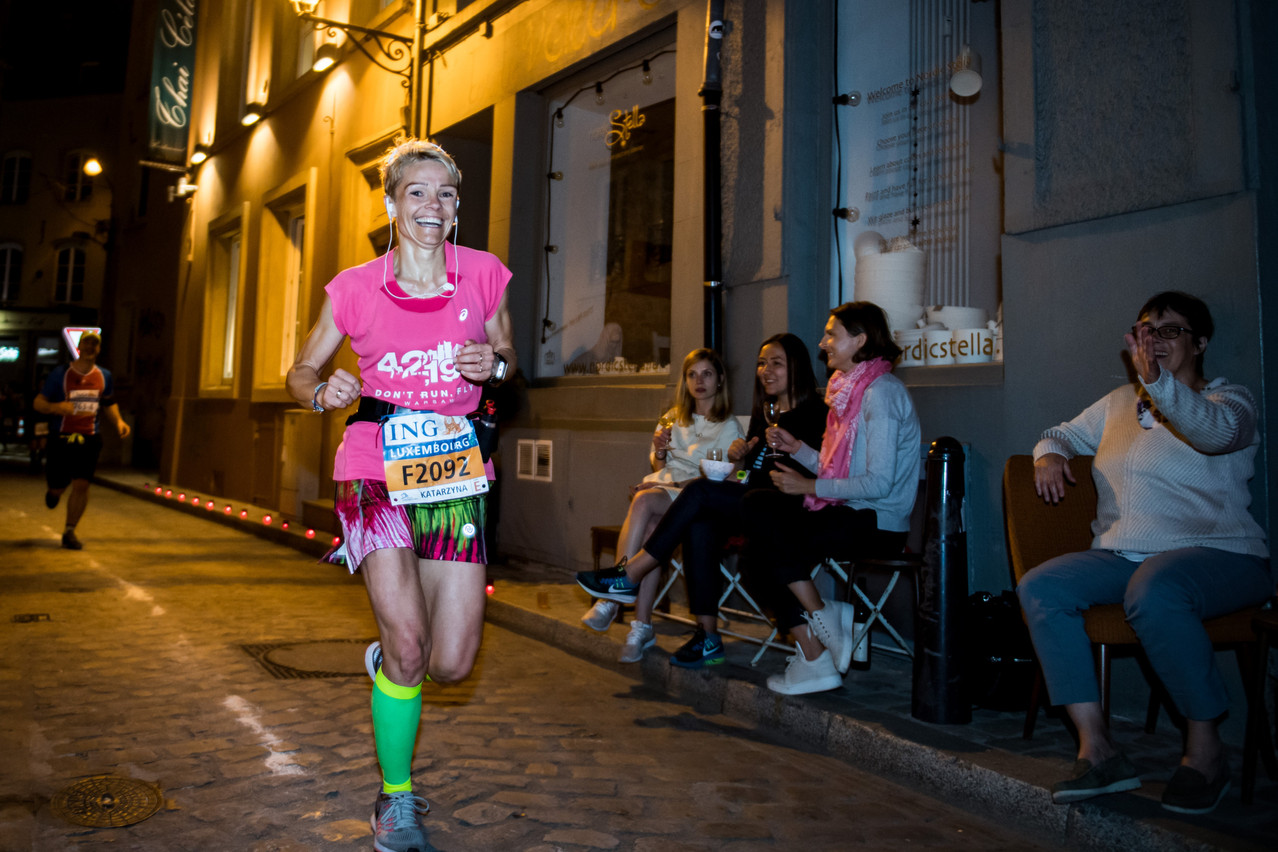 May
Konscht am Gronn
A monthly art fair in the Grund neighbourhood at which local artists set up stalls to sell their works. Between May and October, on the first Sunday of the month from 10 a.m. till 6 p.m.
Plan "bridge" weekends
There are three public holidays in May (and another one in early June), so get your long holiday weekends sorted in advance.
BLC Car Boot Sale
The British Ladies Club's annual charity jumble sales is a chance to score a bargain and catch up with friends. Proceeds go to charity.
Darkness Into Light
A 5km walk starts just before dawn on a Saturday in May to raise awareness and funds for suicide prevention and mental health associations in Ireland and Luxembourg.
Rock Against Cancer
Big charity concerts held at the Rockhal in Esch-Belval.
Our Lady Fatima
Pilgrimage to the shrine of Our Lady of Fatima, in Wiltz, popular with Luxembourg's Portuguese community, Ascension Thursday.
My Urban Piano
Public pianos are set up around the capital that are free for anyone to play, late May to mid-June.
ING Night Marathon
This is Luxembourg's big race on the international circuit, held in late May or early June. The capital takes on a street festival atmosphere, as well-wishers cheer runners on and soak up live music. If you want to run, sign up when registration opens in September; it usually sells out fast.
June
Tour de Luxembourg
Annual professional road cycling stage race, which attracts top-notch local and international teams. Held in late May or early June.
Hopping procession
The "Sprangprëssessioun" pilgrimage in Echternach, recognised by Unesco as part of the world's intangible cultural heritage, is held on Whit Tuesday (in May or June).
Wine Taste Enjoy
Moselle winemakers open their cellars during this festival held on the weekend of Pentecost (Whit Sunday).
Fête de la musique
The streets of Luxembourg City and towns across the grand duchy are alive with music.
Church fair
The Anglican Church of Luxembourg holds its annual family sport and fun day in the Central Park Kirchberg.
The Big Picnic
A mass picnic in Kinnekswiss Park, mid-June.
National Day Eve & National Day
Expats usually come out in force for the lively Duke's Night celebrations in the capital (22 June); a parade and formal ceremony are held on National Day itself (23 June). The holiday marks the grand duke's official birthday.
International Yoga Day Luxembourg
Outdoor yoga event, mid-month.
Siren's Call
Music and arts festival organised by den Atelier and Neimënster at Neumünster Abbey and other venues in the Grund. Usually attracts big name headliners and up-and-coming artists.
Summer sales
Shops tout discounts and promotions from the last weekend of June to the last weekend of
July
Luxembourg Pride (formerly Gaymat)
The country's main LGBTIQ pride parade and festival is held in Esch-sur-Alzette, second Saturday of July. Some events are also in Luxembourg City.
Festival de Wiltz
The open-air music and performing arts festival in Wiltz attracts top-rate international acts during the month of July.
Bock op
Outdoor music festival held at Neumünster Abbey during the months of July and August.
Kinnekswiss loves
Outdoor concerts held in the capital's Municipal Park in early July.
J.P. Morgan City Jogging
6km or 10km run or Nordic walking course through the capital, early July.
Agriculture fair
Meet Luxembourg farmers and learn about local produce in Ettelbruck, early July.
End-of-season party
The Philharmonie closes its season by "converting" from concert hall to nightclub, early to mid-July.
Rock um Knuedler
Rock out at this open-air music festival held on place Guillaume II (better known as the Knuedler).
Blues'n'Jazz Rallye
The outdoor music festival is one of the capital's best-attended cultural events, mid- to late July.
Visit palace
Take a guided tour of the grand-ducal palace, mid-July through August. Book in advance with the Luxembourg City Tourist Office (and not at the palace).
Comic book fair
The town of Contern gets animated during its annual comic book festival.
Nuit des Merveilles
Circus performers, mimes, musicians, puppeteers and street artists entertain at this "marvellous" event in Bettembourg.
City Open Air Cinema
Catch classic and contemporary movies under the stars for free, rain or shine, in the capital starting in late July and running through early August.
Medieval festival
Head back to the Middle Ages, in Vianden, from late July to early August.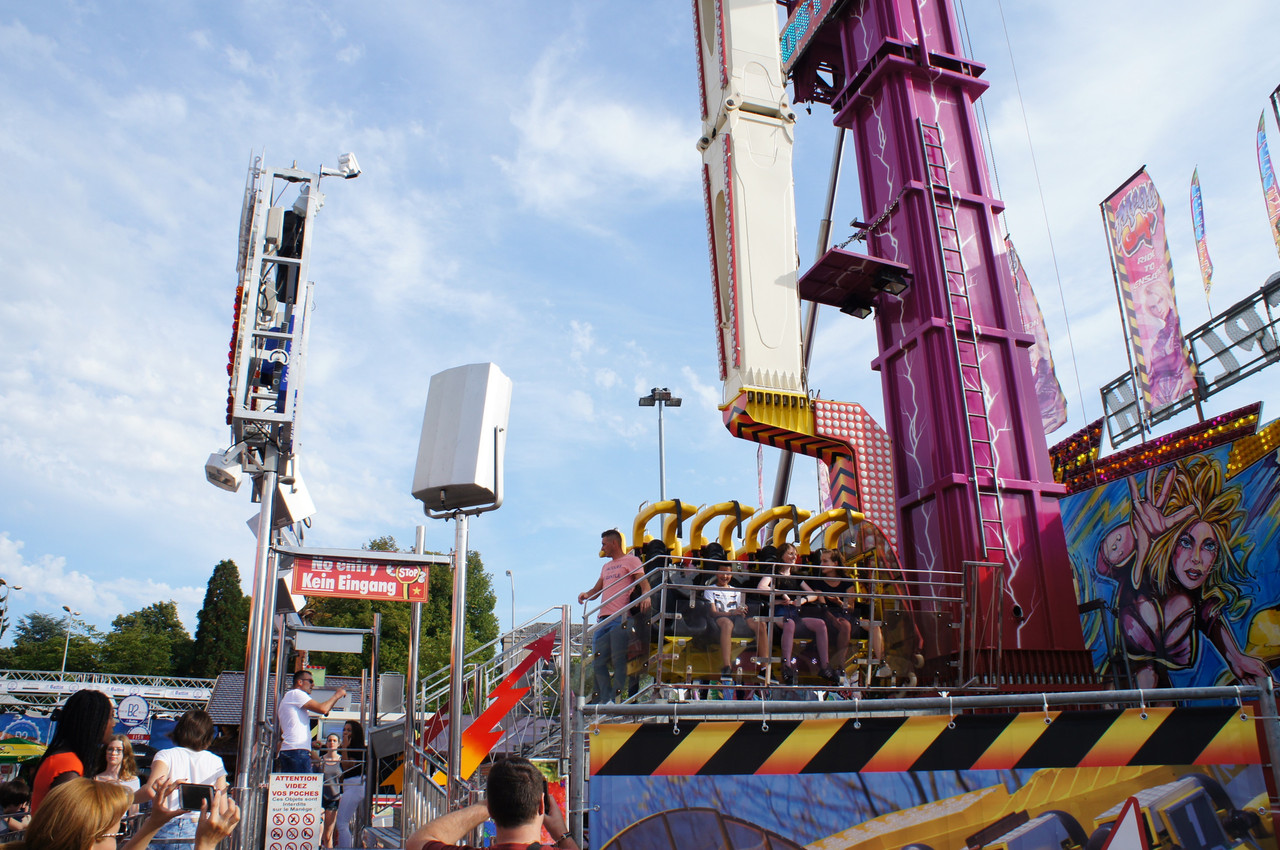 August
Congés annulés
The Rotondes hosts indie concerts, film screenings and special events throughout the month.
Streeta(rt)nimation
Acrobats, clowns, dancers, jugglers, musicians and stilt walkers take over Luxembourg city centre, early August.
E-Lake Festival
Free three-day outdoor music festival in Echternach, second weekend of August.
Picadilly festival
Three-day wine and crémant fair features food trucks, live music and family entertainment, mid-August.
MeYouZik
Open-air world music festival held in Luxembourg city centre, mid-month.
Bacchusfescht
The Bacchus festival features Moselle region food and drink, held in Remich on Assumption (15 August).
Touch rugby tournament
Kick Cancer Into Touch hosts this annual fundraiser, mid-month. All levels of sporting skills can enter, or turn up to enjoy the atmosphere and meet some of Luxembourg's outstanding international residents.
D'Stad lieft
"My city's alive" at these neighbourhood mini-fun fairs in the capital, set up during the covid crisis, from mid-June to mid-September.
Schueberfouer
The annual Luxembourg City funfair, on the Glacis, mid-August to mid-September. You haven't lived in Luxembourg till you've been.