What's the big deal
Luxembourg this week made headlines as the first EU country to close the pay gap with women outearning men on hourly wages. A closer look, however, reveals that inequalities remain, with women overrepresented in low-paying jobs, such as cleaning or nursing, and being more likely to work part time. During its annual march, the International Women's Day (JIF) platform repeated its demands for wage justice, a right to housing, reduced working hours, birth leave for both parents and more efforts to combat violence against women.
Top stories
·      Social partners this week officially signed on the dotted line for the tripartite agreement struck on 3 March, which will see a tax credit introduced in 2023 to compensate recipients of wage indexation for the share lost to paying taxes on the wage boost. The agreement must now be implemented by law.
·      Defence minister

François Bausch (déi Gréng) this week presented a €250m project to launch a Cyber Defence Cloud. The aim is to offer secure cloud storage and calculation capacities, for example to EU and Nato partners.
·      Luxembourg dropped from 8th to 11th place in an annual competitiveness ranking published by the Insead business school. It scored well on talent attraction, pension coverage, personal rights and sustainability but less well on knowledge and vocational skills.
From parliament
·      In an unusually raucous moment for Luxembourg's parliament, member of parliament for déi Lénk Myriam Cecchetti raised her middle finger at MP and former labour minister

Dan Kersch (LSAP) after he accused her of not having written her speech in parliament herself.
·      After being first slated in 2017, parliament on Thursday finally adopted an anti-bullying law. Only no one seems really happy with it. Opposition parties warned that new rules to report bullying could create institutional hurdles for victims. And even majority parties said a review in two years' time should help assess the impact of the law and potential changes.
·      Luxembourg will crack down on immigrants who commit serious offences, such as terrorism, sexual exploitation, money laundering, and human, drugs or arms trafficking. A new law introduced this week paves the way for people to be deported and sentenced to up to three years in prison if they return after being expelled.
·      Education minister

Claude Meisch (DP) this week confirmed a financial audit of the Luxembourg Science Center in Dudelange after an investigation by media outlet Reporter accused its director Nicolas Didier of doing business through the institution for personal gain. Irregularities in the centre's finances will now be inspected.
·      New petitions opened for signature this week, including a demand for a controversial reform of rent laws to be withdrawn and reviewed completely but also a call for 14 February to be made a public holiday for people in Luxembourg to be able to celebrate love.
Photo of the week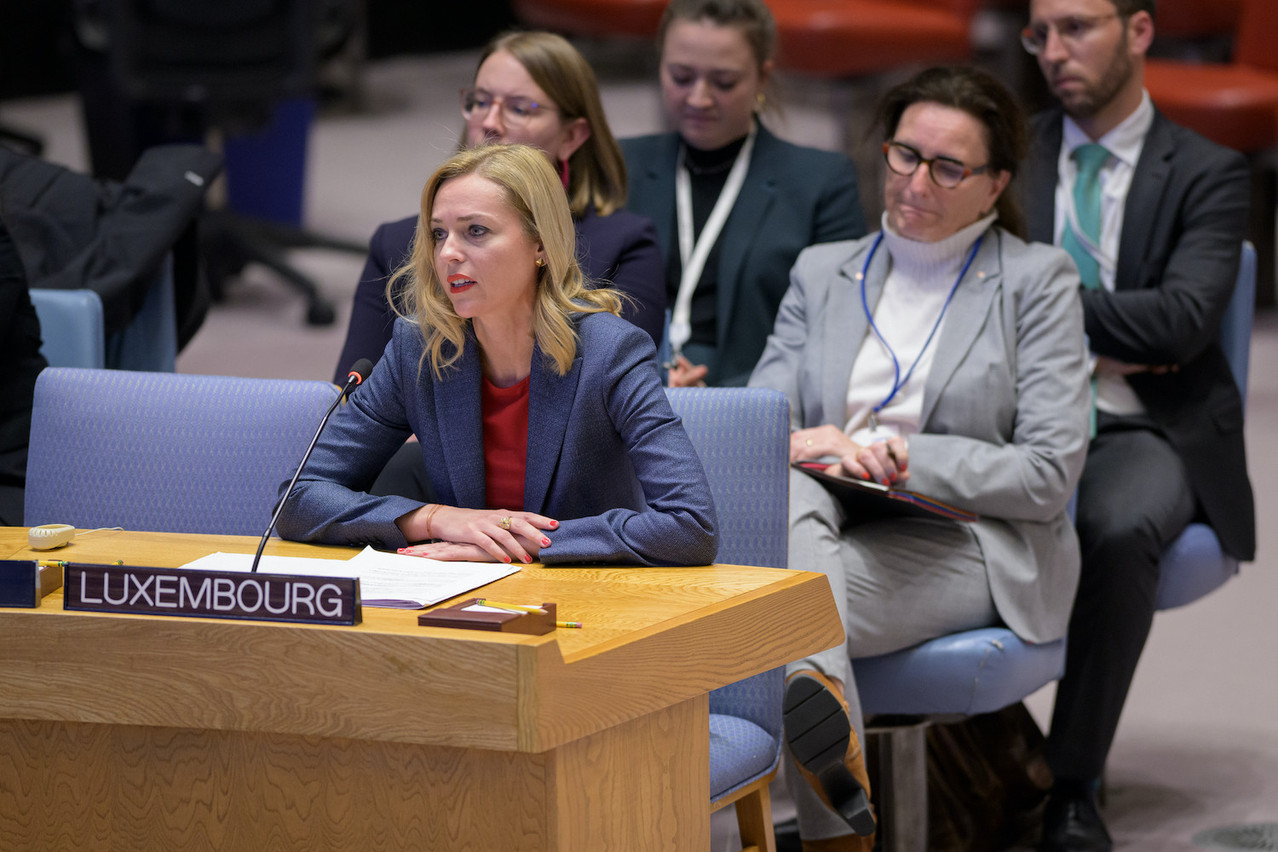 Elections
·      Déi Gréng announced their top candidates for the south election district: environment minister

Joëlle Welfring and the party's co-chair Meris Sehovic. The party is yet to announce its pick for PM.
·      Tommy Klein, who recently resigned as director of market research institute TNS Ilres, announced that he would be running for parliament for the Pirate Party in the October election.
·      The LSAP buckled down on demands to cut working hours in Luxembourg for better work-life balance. "We don't live to work," said labour minister

Georges Engel (LSAP) during a press conference. The issue is divisive within the coalition government and could well become a hot button issue for the October ballot.
·      The DP on Thursday presented its list for the local elections in Luxembourg with incumbent Lydie Polfer running for mayor alongside family and integration minister Corinne Cahen and the alderman for mobility Patrick Goldschmidt.
International relations
·      Foreign minister Jean Asselborn during an event by the Australia New Zealand Chamber of Commerce Luxembourg spoke of "significant scope" to increase economic ties with Australia in the framework of a free trade agreement with the EU that is currently being negotiated.
·      A group of Luxembourg members of parliament, including the president of the chamber

Fernand Etgen (DP) this week paid an official visit to Spain's parliament in Madrid. The visit marked the first time at Luxembourg delegation visited the Spanish house of representatives.
·      Tourism minister

Lex Delles (DP) attended an international tourism fair in Berlin this week to boost Luxembourg as a tourism destination. During the visit, the Visit Eislek tourist office was awarded the certificate "Leading Quality Region - Best of Europe."