The vivacious Elisabeth Schilling bubbles with enthusiasm when speaking about her latest project – one of several in the pipeline for 2022 for the winner of last year's Lëtzebuerger Danzpräis. Box Of Life will be an installation and dance performance at the Grand Théâtre inspired by messages of joy and hope written by participants on postcards and deposited in one of a dozen uniquely designed Boxes Of Life at various locations in Luxembourg City.
"This idea that was actually in the back of my mind for a very long time," Schilling tells Delano on Tuesday morning before the official launch of the project. "I wanted to have the audience, or the wider population of Luxembourg be the co-creators of an artistic project."
Following a conversation with Tom Leick and Anne Legill, director and deputy director respectively at the Grand Théâtre, Box Of Life is part of the theatre's mémoires et résilience cycle. "It's quite a heavy cycle so we were thinking how we could accompany this," Schilling explains. "We've just experienced like the two heavy years of COVID, so we wanted something for the end of the season that would hopefully provide some joy, some hope, and positive perspective."
Schilling ended up working on the cross-art project with students in a variety of disciplines at the Lycée des Arts et Métiers and with the support of the cultural coordination of the City. The students helped design the individual Boxes of Life – which were installed at 9 permanent locations in the city - and the postcards on which participants can answer questions in English, Luxembourgish or French.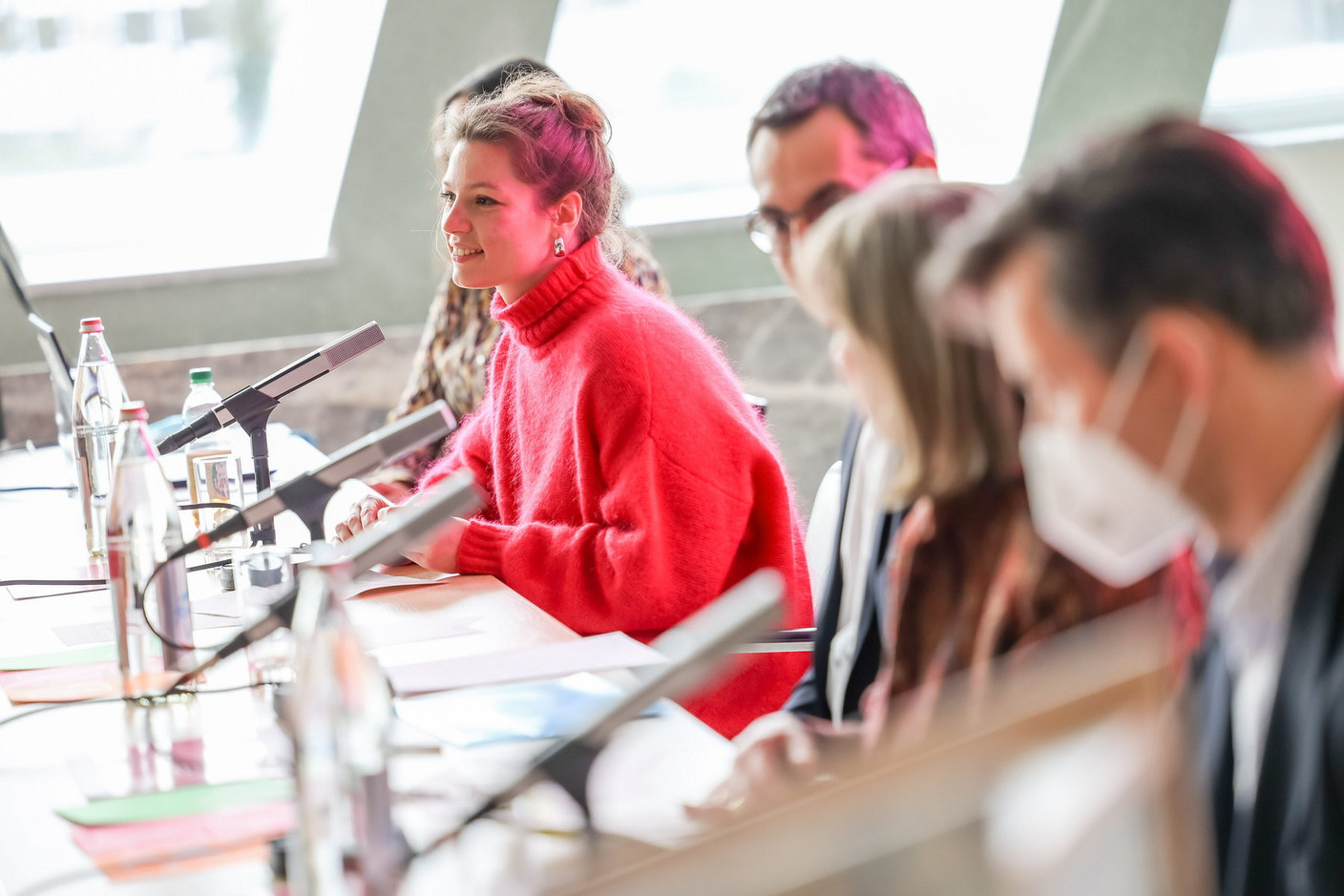 1 / 4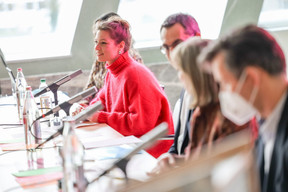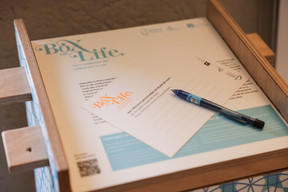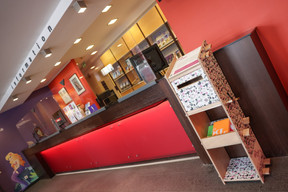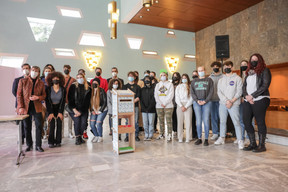 "I was really excited to have so many young artists involved in this project… I can only say that it's been a very fruitful collaboration," the dancer says with a smile.
The boxes are located at the Grand Théâtre, Théâtre des Capucins, Lycée des Arts et Métiers, Villa Vauban, Lëtzebuerg City Museum, Cité library, Bierger-Center, the Luxembourg City Tourist Office and the Philharmonie. Three other boxes will be temporarily located at various sites across the city throughout the initial phase until the end of April.
I love to connect with people, with my audience
Schilling will then read all the postcards, which will also be exhibited in the foyer of the Grand Théâtre and use the messages as inspiration for a choreography that she will workshop with dancers chosen from volunteers who answer a public appeal.
"I love to connect with people, with my audience," says Schilling, who has done similar work with other projects. "I think my personal goal is really to bring people closer to each other. But I also hope to inspire them to make art or dance part of their everyday life, to have that consciousness."
Participation in the dance performance, which takes place in June, is open to anyone who has reached the age of 18. No previous experience is required. Volunteers can send an email to: [email protected]