Sitting in front of both his computer and his classroom, the English teacher begins his lesson with a question that each student must answer: "What does happiness mean to you?" A large screen behind him, which also serves as a blackboard, displays the faces of students studying from home. During a second exercise, students describe pictures and the teacher writes down their answers, which are added live to the interactive board. The remote students view the course document on their computer as well as their fellow students in the classroom, filmed by a webcam overlooking the room.
Soon, 15 Prolingua classes will be equipped in this way. The private language training school plans to switch all its group courses to "phygital" mode in January 2022, a format in which students can participate both physically and digitally. A test phase will start in October with two courses. The 75 teachers--half of whom are employees, the others freelancers--are currently being trained in their new tools.
A 40% drop in turnover
"Before the pandemic, 95% of our courses were face-to-face," said Naouelle Tir, deputy director general during a presentation on Thursday. This represents between 350 and 400 sessions per week, usually held in the 1,100m2 building on Avenue Monterey in Luxembourg City.
All of these sessions went online in six weeks at the start of the health crisis. A year and a half later, the training centre feels the need to return to physical classes. But it wants to allow those who are reluctant, employees who work from home or those who are on holiday on the day of their lesson, to participate anyway. The maximum number of participants is limited to eight people, for pedagogical reasons.
This revamp represents an investment of €400,000, 30% of which is covered by the "Neistart" stimulus programme. Prolingua put together its dossier with the help of Luxfactory. The classrooms are equipped by the company Charles Kieffer, which uses Speechi interactive boards.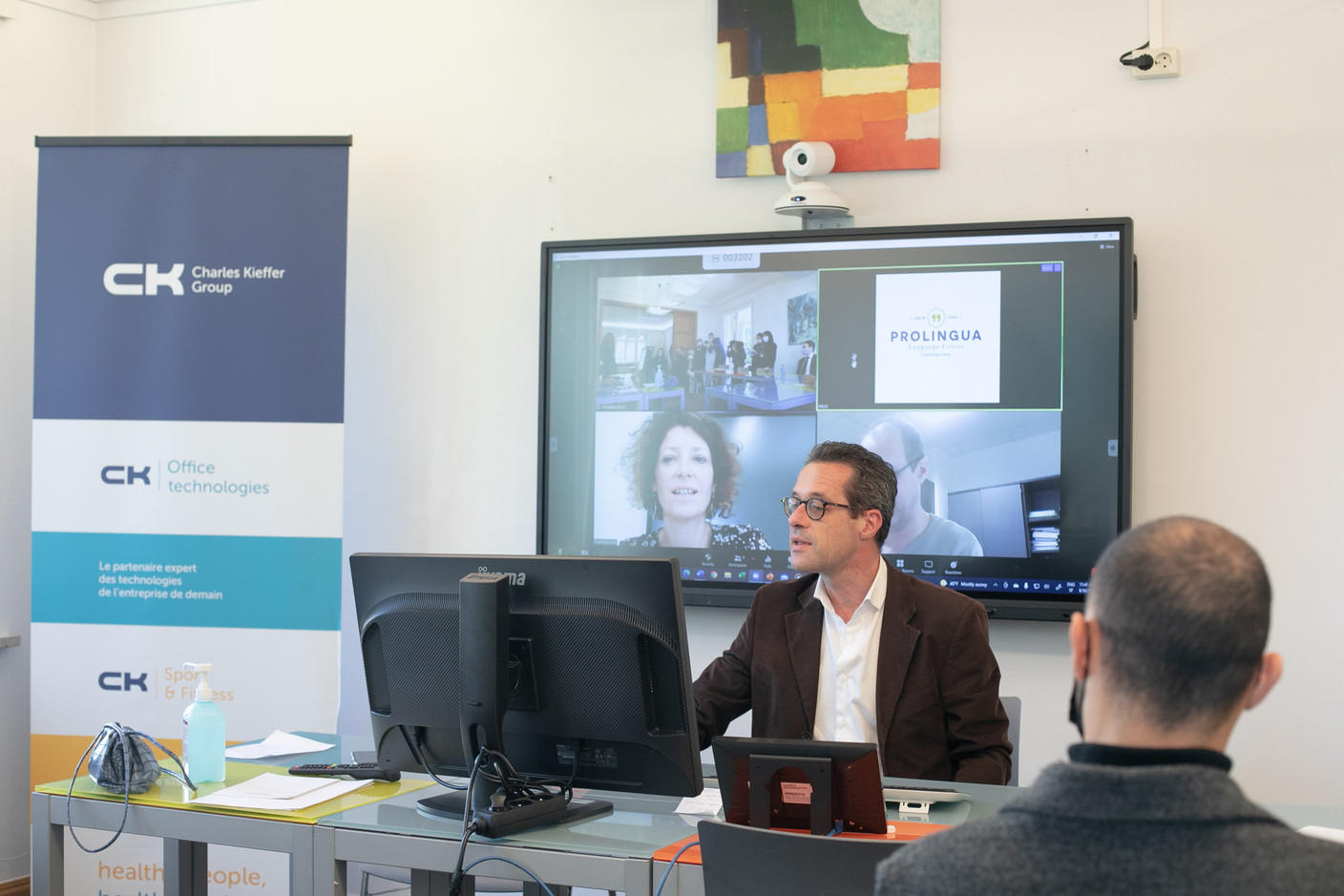 1 / 3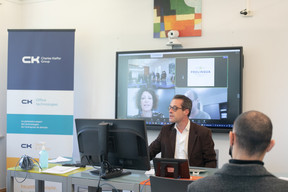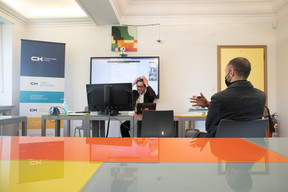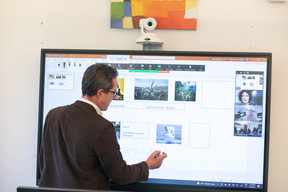 The concept could attract new customers who want a flexible way of learning. What return is expected from this investment? "The aim is to return to the turnover of 2019," said Tir. It was €3m, before it dropped by 40% with the outbreak of the pandemic.
However, phygital will not concern courses in companies, unless they are equipped for it. This clientele, which already represented between 65-70% of business before the crisis, increased to 100% during the crisis. Prolingua now hopes to regain its private clients as well.
This story was first published on Paperjam. It has been translated and edited for Delano.