Luxembourg in May dropped to seventh place in a ranking of the legal and policy human rights situation of LGBTQ+ people out of 49 countries in Europe. It ranked fifth last year, down from third place.
"There haven't been any new laws to protect LGBTQ+ people," said Laurent Boquet, treasurer of Rosa Lëtzebuerg, the activist group behind the centre. "Stagnation means that countries who made more efforts are in a better position to us."
There is room for improvement. For example, Luxembourg hasn't banned conversion therapy, with policymakers including prime minister

Xavier Bettel (DP), saying a ban isn't necessary because this type of therapy isn't practiced in the country.
"I don't expect a gay prime minister to act differently than a straight premier," said Boquet. "But I expect a progressive country like Luxembourg to have progressive legislation, and a lot remains to be done."
Automatically recognising both partners in a homosexual relationship as parents of their child would be another step to improve Luxembourg's ranking in the Rainbox Index. As would the introduction of a third gender.
And while lawmakers spent years reforming Luxembourg's constitution, they failed to explicitly enshrine the rights of LGBTQ+ individuals, said Boquet.  
Out of 240 discrimination complaints registered with the Centre for Equal Treatment (CET) last year, only five were about sexual orientation. The actual number, however, is likely to be much higher.
"It's always easy to say that something doesn't exist when you're not affected," said Sandra Laborier, the director of the new Rainbow Center in the capital. Laborier describes herself as an ally and said it's important to listen when you're on the outside of the community.
"People often think discrimination starts only when someone is physically attacked or something really bad happens. But discrimination begins a lot earlier, with microaggressions, with language, stupid jokes by someone who maybe doesn't even realise the harm they are causing."
Designed with the community
Following its opening on 17 May, the Rainbow Center plans to host four monthly events to begin with, with regular opening hours during the week, for example for visitors to see an art exhibition at the venue. "We also want to create a cozy little corner, have some LGBT magazines so people can just sit down, read something and use that space," said Laborier.
The director wants to design the centre's programme together with the community. "We're just starting out," she said. An archive on the history of the queer community in Luxembourg is planned, as is the publication of a quarterly magazine and a new website, queer.lu, bringing together information and resources about the community in Luxembourg.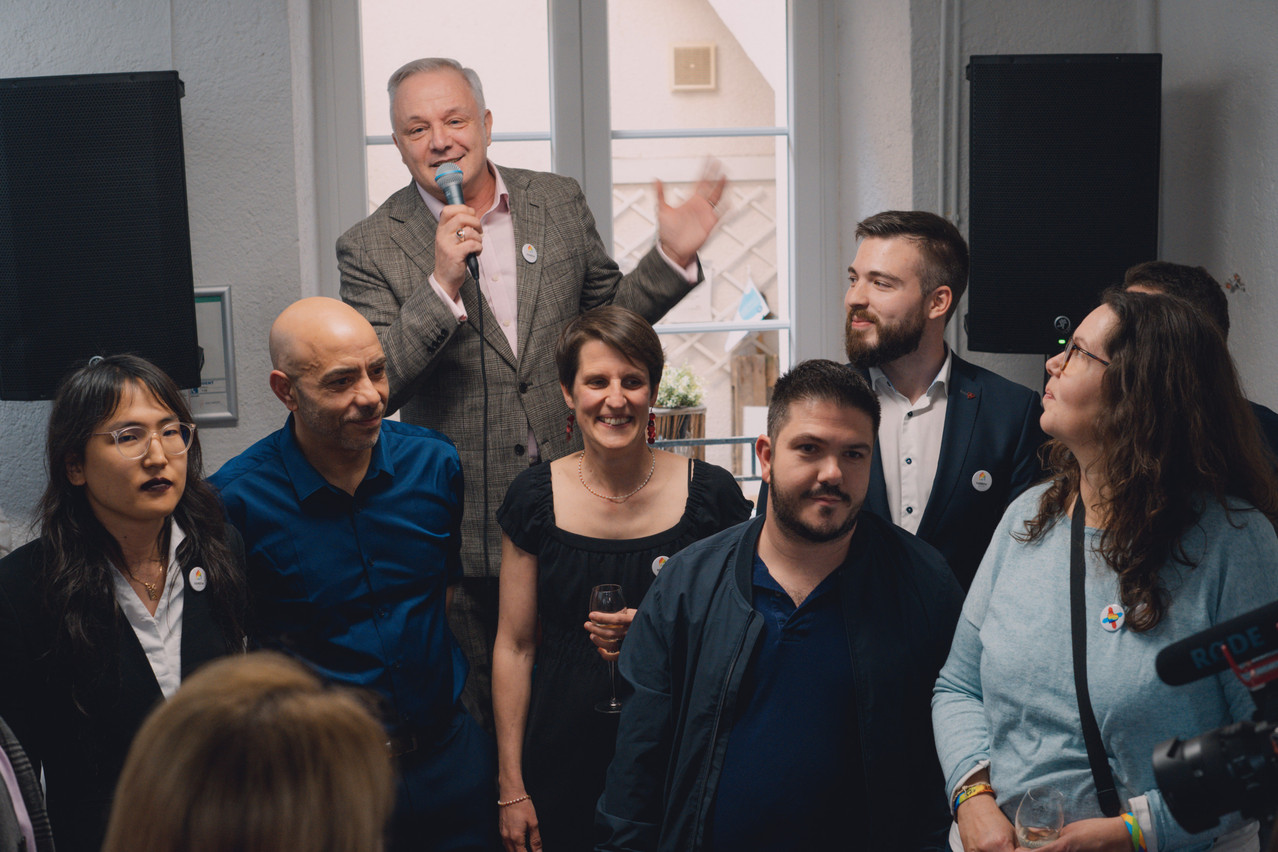 "We have been inundated with requests," she said about possible events and cooperations on the horizon. Already the opening was a success, with more than 150 people attending. "We're really overwhelmed." But it also shows the need for such spaces. "There are many places where people don't feel welcome or actually experience discrimination," Laborier said. The idea in the long-term is to create a Rainbow House that would also, for example, include a café.
"We saw for several years that there was a need," said Broquet. Negotiations with the family and integration ministry for a funding agreement took about a year, he said. The City of Luxembourg helped speed along procedures on some of the paperwork to use the St Esprit space.
Other municipalities are also putting a good foot forward. "One of the exemplary pupils is the commune of Esch, which is in the process of creating a house of diversity, where Rosa Lëtzebuerg will have permanent offices."
Creating visibility
More should follow, he said. Commune staff at citizens' offices, for example, should be educated on LGBTQ+ rights issues. "Trans-identity people go to fetch their ID cards. There may be non-binary people who have questions about what they can do. What are parents told who have an intersex child they want to register at their commune? The law doesn't have any answers, but the citizens need answers."
And while many communes in Luxembourg have declared themselves LGBTQ+ freedom zones, "there have to be actions," Broquet said.
Rosa Lëtzebuerg decided not to issue campaign recommendations for the local elections in June but is working on publishing a list of demands for the national elections in October. That includes transforming the ministry of equal opportunities between women and men into an anti-discrimination ministry, but also a review of schoolbooks and curricula to assess how questions on queerness and gender are addressed.
With homosexuality widely accepted in society, "the discussion isn't so much about sexual orientation anymore but around gender issues," said Laborier. "That's where people have a lack of understanding and knowledge, and that push people to their limits and where the experience of discrimination within society is the biggest."
But Broquet warned that people with questions about homosexuality might also hesitate to ask them, feeling like they should already know this and perhaps embarrassed that they don't. "It's a double-edged sword."
The centre in 19 Rue du St Esprit aims to be a safe space for members of the community but also "allies, people who want to learn, who are interested," said Boquet. "A queer person has parents, siblings, colleagues… everyone is welcome."