Now in its 77th edition, the bazaar takes place on the Glacis, with plenty of handicrafts and design items are on sale, the proceeds of which support youngsters in need, be they within the grand duchy or abroad. Last year's event brought in around €180,000 in proceeds for youth both in Luxembourg and abroad.

Manou Hoss, member of the board of directors and president of the Luxembourg City chapter, was one of the many volunteers on site earlier this week, helping to set up for the event. Hoss, who says she first became involved with the Red Cross as a child (accompanying mother, who was also a volunteer), anticipates her husband and her own children assisting in the volunteer week over the weekend.
"It's a very family-type atmosphere when we set things up, and children are always welcome. They start very early to help sell, because they love it," she explains.
"Unfortunately, the last years have been dominated by covid, the war in Ukraine… we thought that the young community in Luxembourg and also [those] of migrant communities or abroad should be the target of the fundraising for this bazaar," she adds. "It's a collaborative choice between the volunteers and the communication and management of the Red Cross."
Getting involved
Hoss says that over 260 individuals have registered to assist with the event, although there are also many unregistered volunteers who help in terms of logistics; setting up the tent, stage and other structures; arrange for electricity, etc. "It's quite an enterprise," she says, adding that she estimates around 400 people in the end will be involved and somehow provide a helping hand.
Hoss enjoys volunteering for seeveral reasons: not only does she think it's important to bring awareness to the cause, but "you also meet a lot of people who come from different backgrounds, who all bring their experience and knowledge… you get out of your usual comfort zone."
For her, the seven principles of the Red Cross--humanity, impartiality, neutrality, independence, voluntary service, unity and universality--also speak loudly. "We go where it's politically courageous, regardless of circumstance, religion, political context," Hoss says. "If someone needs help, that's where the Red Cross goes."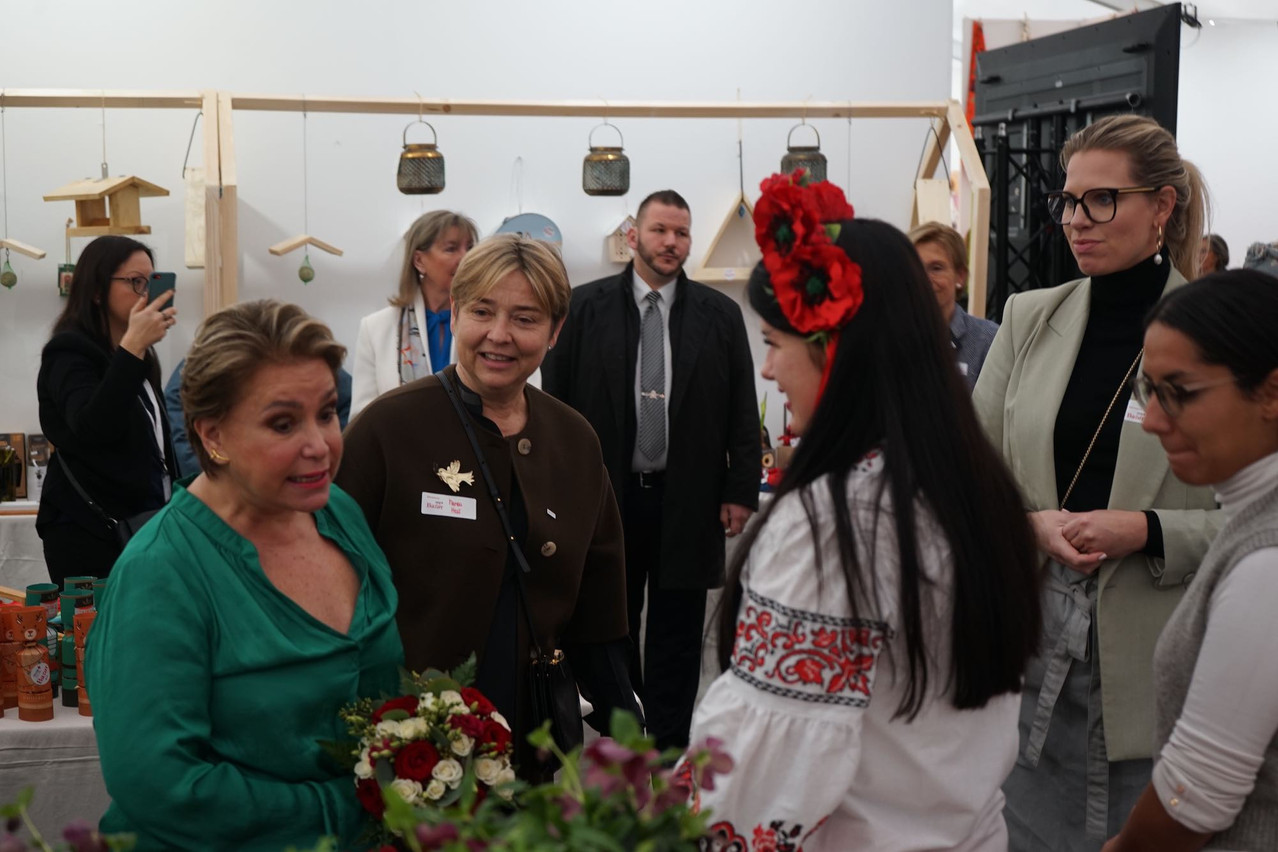 In addition to working with migrant communities or sex workers, for example, she says that the organisation helps not only victims of domestic violence, but also the perpetrators. "We know that these men and women, when they are perpetrators, do it because they have a problem themselves… they suffer also [so] we help them in therapy. This activity in Luxembourg is not something you see that often internationally, that you do a prevention or give them a chance to get back on their feet."
Priorities for 2024
Youngsters have been and will remain a priority topic for the Luxembourg Red Cross heading into 2024.
"The last couple of years have been hard for them: a pandemic, the conflict in Ukraine, and now the conflict in the Middle East, not to mention climate change, and for some of them the impact the inflation," explains

Vincent Ruck-Hechenberger, head of communications for the organisation.
"Being a teenager or a young adult has never been easy, but it's quite hard those days for some of them to see the future with confidence. We'll be particularly careful about the psychological consequences and support them in the best way we can."
Ruck-Hechenberger also anticipates the migrant community requiring their efforts next year as well, from Ukraine and beyond. "Sometimes they arrive in Luxembourg as families, and sometimes they've lost contact with their relatives," he adds. "They need to find a safe space, a place where they can work on rebuilding their life."
Special appearances
The bazaar is held under the aegis of Grand Duchess Maria Teresa, president of the Luxembourg Red Cross.
"Kleeschen", or St Nicolas, will make an appearance on Sunday 19 November, from 11am-3pm, while a "Multicultural horizons: a challenge and an opportunity for international aid" conference takes place on Saturday starting at 4:30pm. The event runs both days from 10am-6pm.
For more information about the event, visit the Luxembourg Red Cross website.