He announced his departure from the ADR on Facebook on 30 June. A fortnight later, it was again on Facebook that MP

Roy Reding announced that he would be campaigning at the head of a new political movement, Liberté.
A movement, not a party, he insisted. A movement of the people for the people, in his own words.
According to his post, a list of candidates for the North constituency has already been finalised and others are expected to follow.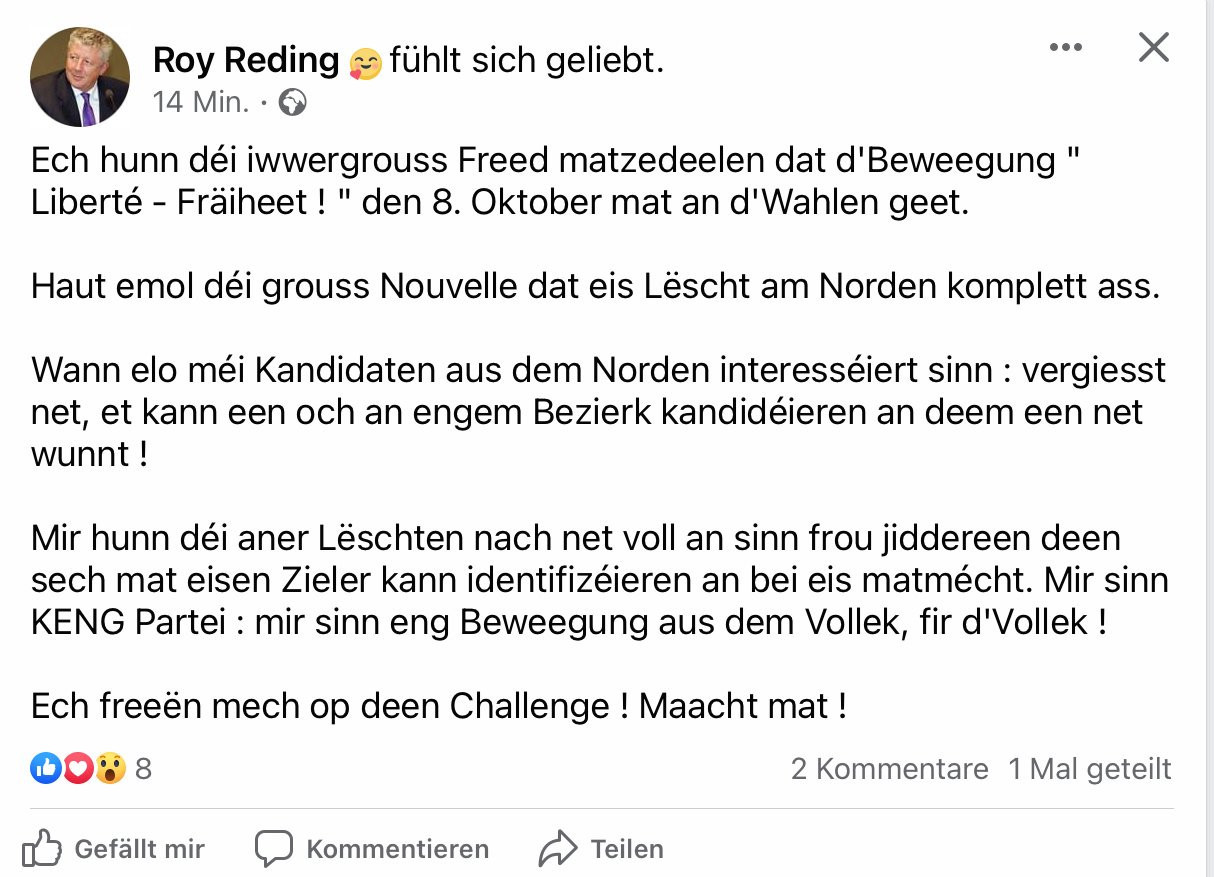 "The explanation is very simple: my former party has decided not to present me, who represented them [on the parliamentary benches] for 10 years, as the only outgoing MP in the Centre [constituency]. This is unprecedented and, in my view, a flagrant breach of trust", he explained on 30 June when he left the ADR.
Read the original French version of this article on the Paperjam site