"Every single decision we make has an impact on the immediate and distant future," says business futurist Sven Göth, the founder of Futuriser, in a guest editorial for the second edition of Spaces magazine. The latest Bureau Moderne Group publication is focused on the need to accept and adapt to an ever-changing world, and especially how megatrends are connected and how they impact every aspect of our lives, from social interaction to education, leisure activities and, crucially, the way we work.
That in turn leads to a rethink in planning workspaces as designers take into consideration not only the move towards more hybrid working and the opportunities and challenges presented by increasing digitalisation, but also elements associated with the environment and communication. In a competitive human resources market, having a workspace that acknowledges the importance of the physical comfort and the mental well-being of employees is a distinct advantage.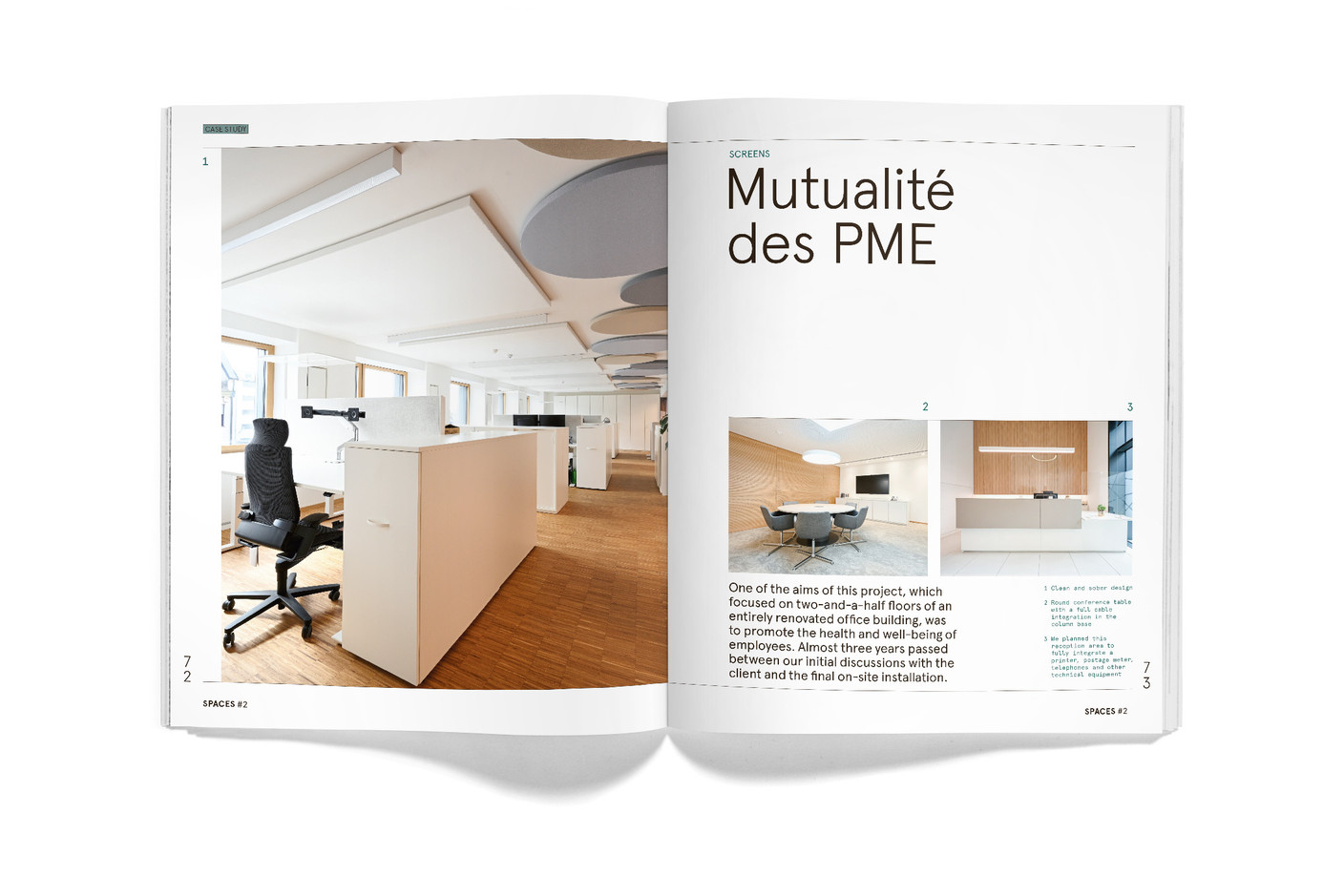 1 / 7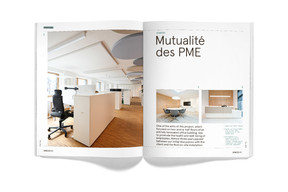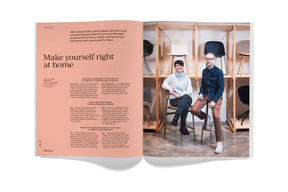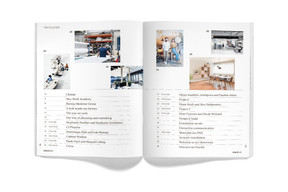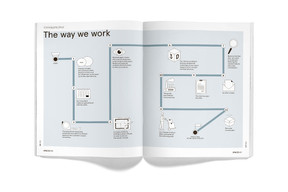 New Work Academy
Indeed, as Bureau Moderne Group CEO Camille Lohbeck says in an insightful interview in Spaces, the company doesn't just deliver tables and chairs, but takes into account the overall working environment. "We consider all sorts of features, from lighting, acoustics and interactive communication devices to plants and accessories." Lohbeck explains the way that workspaces have changed over the past two decades to become more focused on team spirit while also encouraging employees to find private quiet places when needed.
Work is changing, and the New Work Academy is a great opportunity…to motivate teams and attract new talent
The CEO also introduces Bureau Moderne Group's innovative New Work Academy which offers clients workshops at which they can explore the "new work" with BMG advisors and also investigate specific topics and concerns. "Work is changing, and the New Work Academy is a great opportunity for company directors, department heads and anyone who wants to motivate their teams and attract new talent," says Lohbeck.
Teamwork
Spaces also features cross interviews with pairs of specialists from across the Bureau Moderne teams in which the "new way of working" mantra is explored further. For instance, interior architects Stephanie Panther and Stephanie Sentfleben talk about creating inspiring workspaces and the way that technology such as 3D renderings can help clients better understand new workspace designs. "Well-thought-out functionality in a good design is very compelling," says Sentfleben.
Interior design is a powerful way to transmit corporate values
Sales consultants Paolo Vetri and Manuel Colling also share their thoughts on new solutions for modern workspaces for what Vetri calls the "more flexible, paperless generation." They explain how Bureau Moderne Group and all its departments offer clients a one-stop shop. They say that even if not every business can radically change the way they operate, there is AN increasing awareness that employees need attractive workspaces. "Interior design is a powerful way to transmit corporate values," says Colling.
Case studies
The magazine is also interspersed with exciting and inspiring case studies that not only showcase interior designs that Bureau Moderne has completed for a range of business needs – from the central office building of energy company Creos to a medical centre – but also delves into the particular challenges the teams faced when designing these new workspaces.
Elsewhere, Spaces takes readers inside its Febrü factory, which, in the words of Camille Lohbeck, gives Bureau Moderne Group "tremendous flexibility and control over designs, lead times and financial considerations."
And there is a tour of BMG's 1800m2 showroom, just five minutes outside Luxembourg City, which allows clients to, quite literally, get a real feel of the furniture and arrangement possibilities that the group can offer.
Spaces 2 can be ordered from Bureau Moderne via its website here, or viewed online here.