What makes Stéphane Bailly tick? The president and owner of Car Avenue (formerly Groupe Bailly) tells Paperjam magazine about the European strategy of the Luxembourg-based family car group. The latest anchor point is Geneva.
We are a European group, it's in our DNA!
"We operate in the Greater Region, and more generally in the heart of Europe," summarises Stéphane Bailly in a Conversation with Paperjam. "In this territorial logic, accompanying Maserati at an important moment for the development of this brand within the Stellantis group in Geneva, in an international city, was totally logical in relation to our strategy."
Taxation, intelligence management, climate crisis and the state budget
Experts and others took part in the Conversation section which features in-depth interviews published in the magazine each month:
- Anne-Sophie Theissen, director legal advisor of the Chamber of Commerce, talks about the 10 fiscal measures presented by the institution to preserve the country's competitiveness in this area.
- Béatrix Charlier, certified coach and founder of the P'op firm, presents her first book "Activez les talents de votre entreprise".
- Pit Reckinger, president of the André Losch Foundation, looks back at the genesis of the new amphitheatre built for the University and financed by the foundation.
- Muriel Bouchet, director of the Idea Foundation, gives an initial analysis of the government's 2022 budget proposal.
- Faced with the climate crisis, the urgent need is to change our way of life and make a collective effort, warns Lucien Hoffmann, director of the LIST's Environmental Research and Innovation department (ERIN), ahead of the opening of COP26 in Glasgow on Sunday.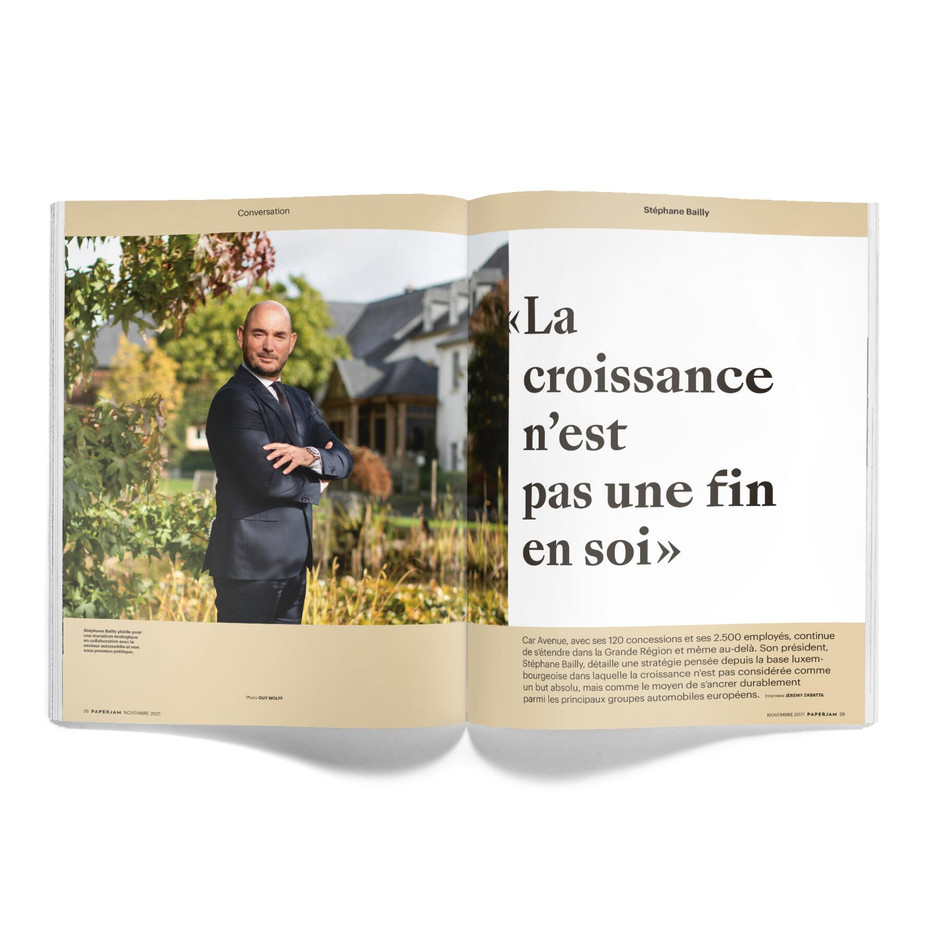 1 / 7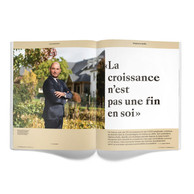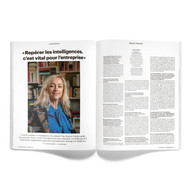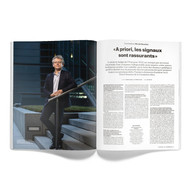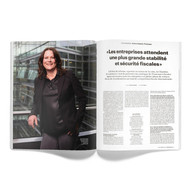 Digitalisation of SMEs and the legal system
This month's "Enjeux" dossier is devoted to the digitalisation of SMEs. Or how to seize at least a growth relay, or even a real outlet on new markets. With examples and feedback, this dossier explains how SMEs can also jump into the digitalisation fray while benefiting from public aid.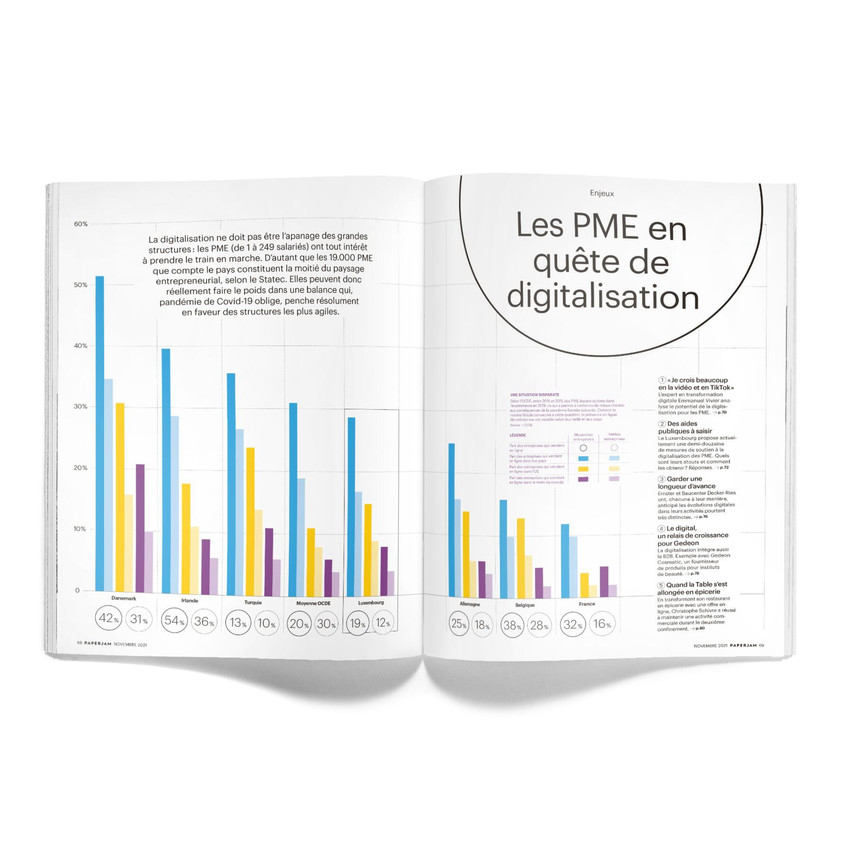 As for the Data Dada section, which deciphers a sector or an issue through figures, this time it focuses on the legal professions--including lawyers, who currently represent 3,117 professionals.
The head in the handlebars
Don't miss the photo portfolio that will take you on a journey on two wheels with ministers, company directors and heads of institutions. They talk about their daily cycling habits, a professional means of transportation that is gaining importance in Luxembourg.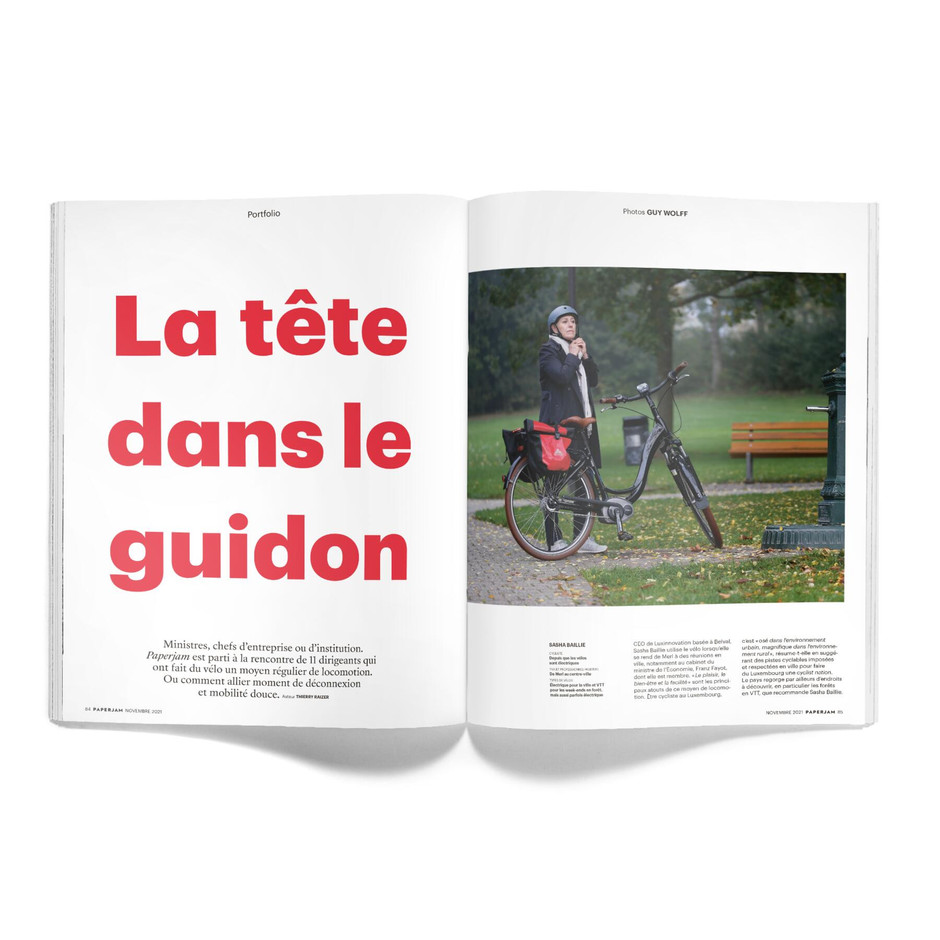 1 / 3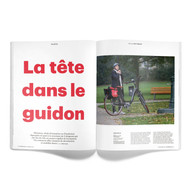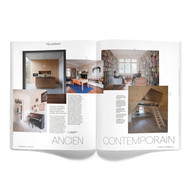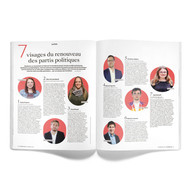 The November issue also comes with a Green Economy supplement and a special edition of Luxembourg Art Week.
You can subscribe to the paper magazine on theMaison Moderne e-shop or consult it directly with its supplements on paperjam.lu.
Feel free to share news items and testimonials of your experiences with us:
- To share a news item: [email protected]
- To share a testimonial: [email protected]
- To contact our advertising agency: [email protected]
This story was first published in French on Paperjam. It has been translated and edited for Delano.