The new such Paperjam + Delano Club app includes features such as an events calendar, online registration for events and even allows users to network with other members via one-to-one conversations and post-event discussion groups. It takes just a few clicks for members can create an account on the new app.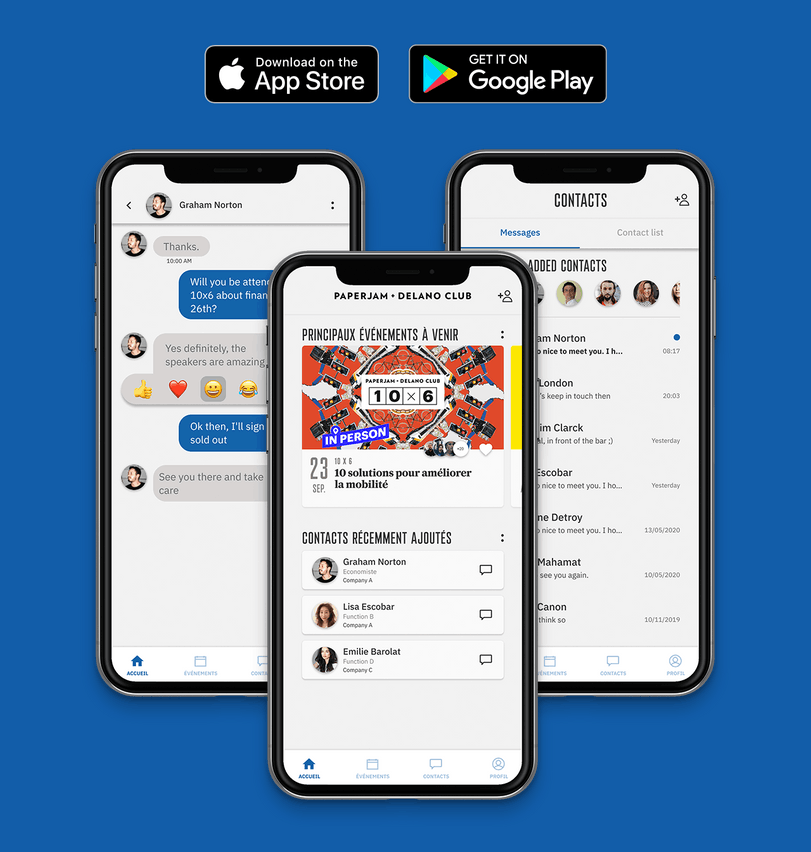 1. Enter a valid business email address.
2. Create a personal password.
3. Then log in with your SSO.
In order to optimise your user experience, the Club advises users to activate biometrics (Face ID or Touch ID ) to simplify access to your account, push notifications (you will be informed of events saved in your wish list, messages received) and check "Show my photo in public pages" in your user account to make it visible.
Leave us your contact details and we will get back to you to discuss it in person.