The figures speak for themselves: the number of building permits in Luxembourg fell by 28% between September 2021 and September 2022, with 3,363 dwellings, according to data from the chamber of skilled trades and crafts.
Add to this a drop in the order book and a fall in the number of sales, and you get a risk of crisis after the collective summer holidays, the organisation warns.
A Cenaro effect, but not only
On Thursday 4 May, the organisation published its key figures for the year 2022, but also some rather gloomy prospects. Thus, in the craft industry, net business creation has fallen by 71% and job creation by 30%. "The outlook for 2023 is bleak," adds the organisation, which points to an upward trend in bankruptcies in the first quarter of this year, particularly in construction. According to Statec, 58 bankruptcies were recorded in this sector from January to the end of March, i.e., 107.1% more than in the same period in 2022.
This phenomenon obviously involves the spectre of Cenaro, whose numerous subsidiaries have caused the lists of bankruptcy filings to swell in recent months. But according to the chamber, construction is--along with food--among the sectors most affected by the deteriorating economic environment. It therefore calls on the political world to take measures "not to accentuate the tensions in this market."
"Uncertainty about the development of costs, particularly energy prices and personnel costs, is a constant concern for businesses," the organisation points out in view of the rather pessimistic economic indicators.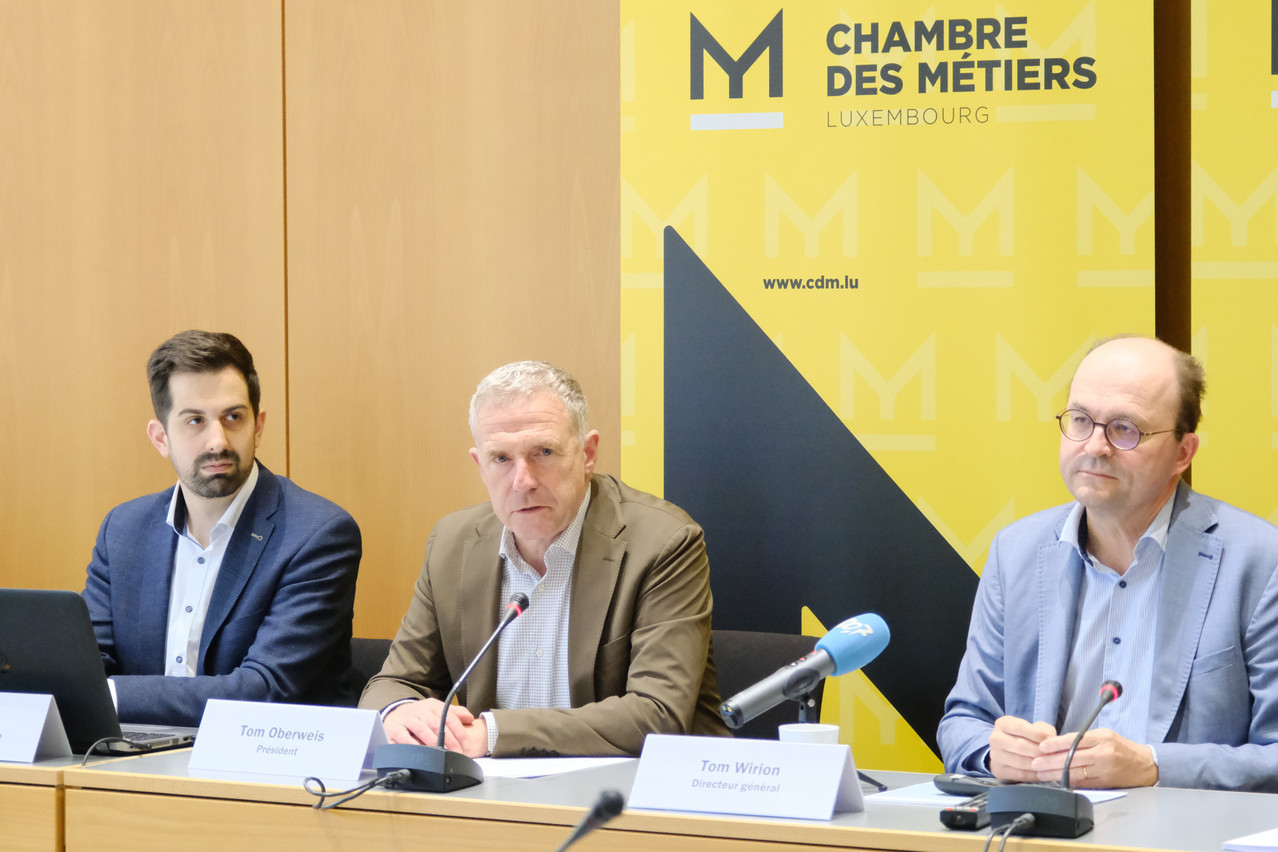 In addition to this, there are other swords of Damocles, such as the age pyramid of employees in the craft industry: "Over the next ten years, between 22,000 and 25,000 people will have to be replaced in the sector, i.e., a quarter of current employees," the chamber of skilled trades and crafts says.
However, the chamber sees a light at the end of the tunnel, as the sector has attractive long-term development prospects. On average, almost seven out of ten craft enterprises are still active five years after their foundation, and their size has tripled.
This is enough to spark some vocations or, at least, inspirations. With 104,932 jobs in 2022, the craft industry represented 21% of total employment in Luxembourg and 20% of all businesses, with 8,588 companies.
This story was first published in French on Paperjam. It has been translated and edited for Delano.