Luxembourg and Laos have been development cooperation partners since 1997. The former French colony ranks 137th in the UN's human development index (out of 189 countries assessed) and is the only nation in Asia that Luxembourg has signed an indicative development plan with, a multi-year agreement on how to spend millions in aid. Other partners include Nicaragua, Burkina Faso, Cape Verde, Mali, Niger and Senegal, although some of the plans are pending renewal following anti-government coups and unrest. 
When I decided to travel to Laos, little did I expect that signs of the Luxembourg partnership would find me across the country. 
Keeping a potter's wheel turning
In a small pottery village on the banks of the Mekong river, the Laos Pottery House workshop helps employ disadvantaged youths and keeps a centuries-old tradition alive. The project has created opportunities for several young people, one of them deaf, another illiterate, a third recovering from drug addiction. It allows the men to learn new skills--making pottery and ceramics, and working with tourists.
It's an admirable endeavour and experiment that also hopes to breathe new life into a slowly dying craft. While the village formerly supplied the royal household, the few families that still practice pottery often encourage their children to find other work, fearing that the next generation will otherwise never rise out of poverty. It is the workshop's mission to show them that there is another way.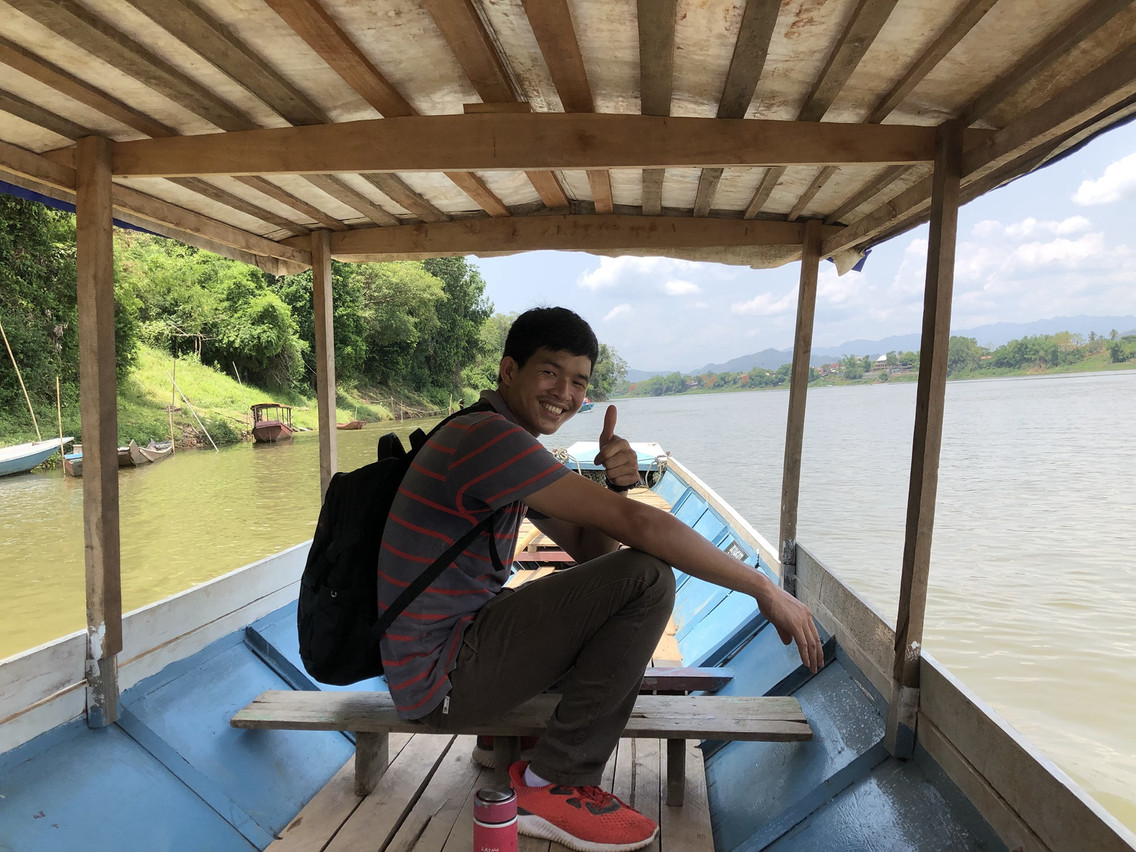 But with tourism at a standstill during the pandemic, and slow to return even now, the project struggled to make ends meet. A grant from Luxembourg helped keep the ambitious idea alive, its manager--Thieng Lamphet--told me on a hot day showing me around the site. I was the only tourist who had signed up for a tour all week and after a reasonably successful attempt at using a potter's wheel, I was treated to a sumptuous lunch of soup with pork dumplings, green papaya salad, roasted eggplant dip and fish laab, a cold salad packed with fresh herbs. 
No strings attached
Luang Prabang, a Unesco world heritage site in the north of Laos visited by 860,000 tourists in 2019, is struggling to recover from the pandemic. A local businessman told the South China Morning Post last year that around 80% of businesses had closed. Walking the streets, it's clear to see that many buildings lie vacant, signs of hotels and shops for rent or for sale are multiple. A market that locals still bravely put on every night lacks the bustle of shoppers looking to make a bargain.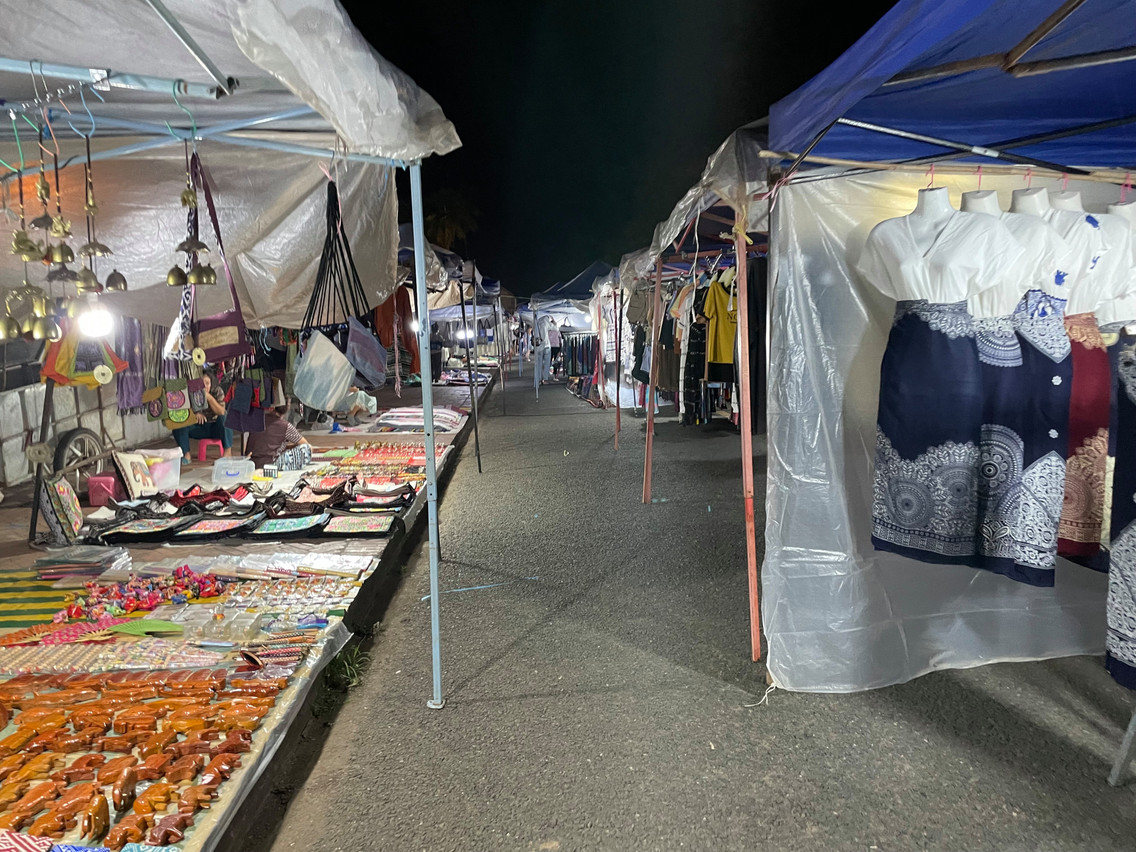 Meanwhile, Chinese investors are swooping in. China largely footed the bill for the Laos-China railway, the first trainline in the country, connecting southern China with the capital, Vientiane. Chinese-backed resorts have sprung up and while locals are hesitant to criticise their powerful northern neighbour, it is also understood that many worry about the hidden cost. There is no such thing as a free lunch…
"Luxembourg is helping us… and doesn't want anything in return," a doctor I met on the train from Luang Prabang to Vientiane told me. Waiting on the platform side by side, he asked me where I'm from. The words "I'm from Luxembourg" are often met with quizzical looks and furrowed brows when travelling abroad. But not so in Laos. In his hometown, near Vientiane, Luxembourg helped build a hospital, the man said. "Luxembourg helps in so many ways."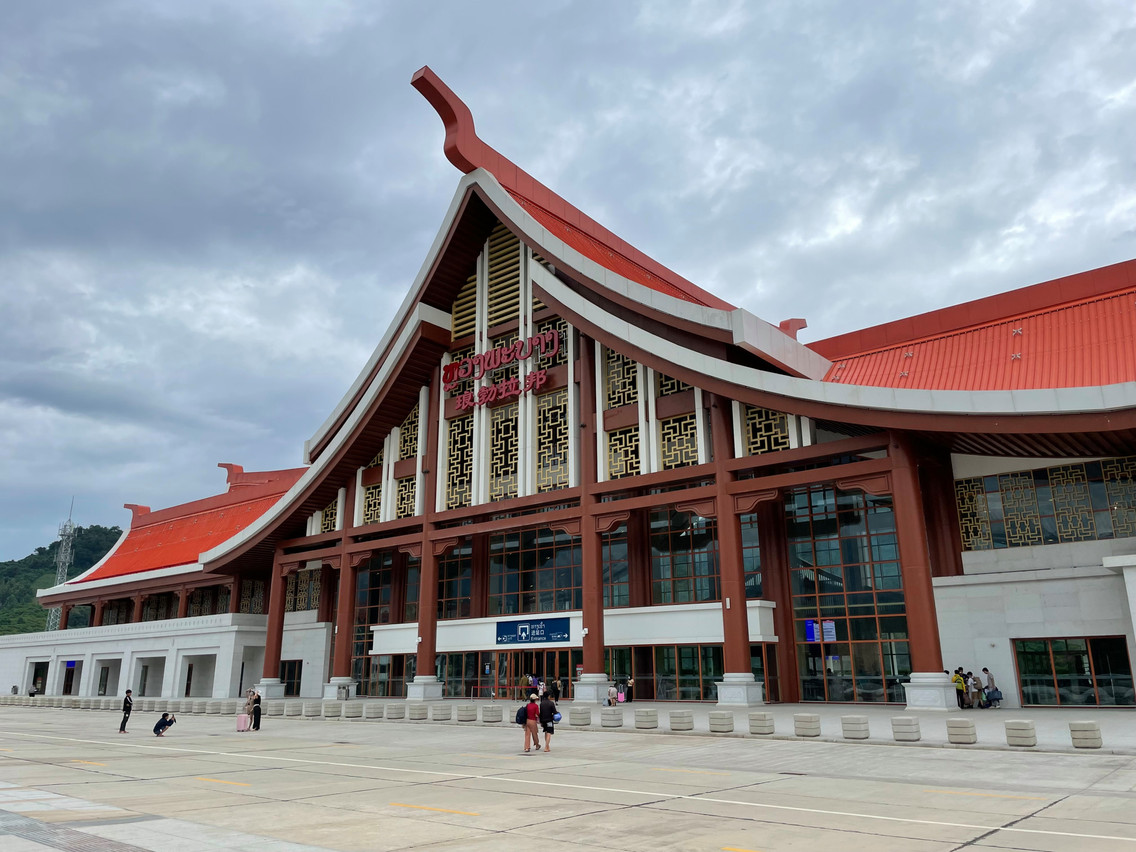 Vietnam War legacy 
And indeed, a young waiter at a restaurant told me he had learned English using an app that was co-sponsored by Luxembourg. Only four people were seated for lunch in the eatery that offers jobtraining in the hospitality sector for disadvantaged youths. 
While the lack of foreign visitors is worrisome for businesses, it offered me the luxury of time to speak with people and connect.
An assistant at the UXO centre in Luang Prabang--dedicated to locating and detonating unexploded ordinance--showed me a flag of Luxembourg hung up on a wall of donors who support the mission to rid the country of the heritage of the US bombings in the 1960s and '70s.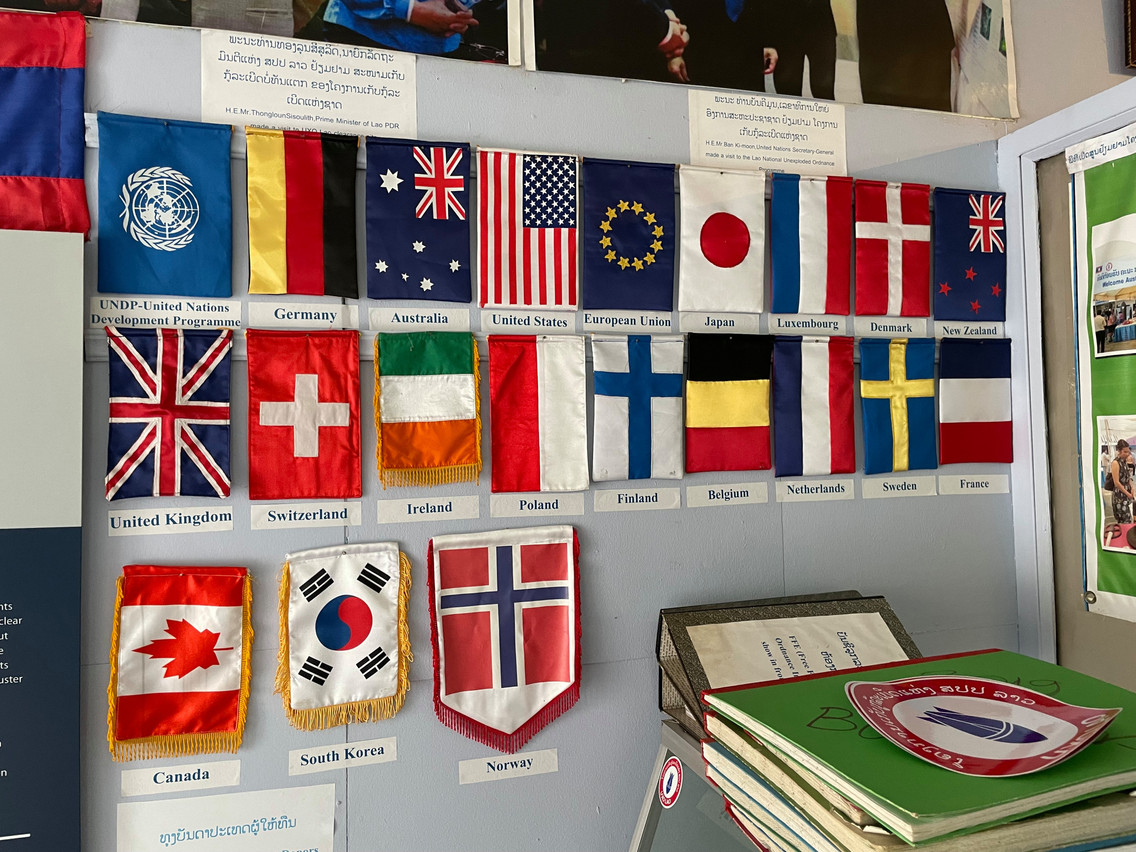 Laos holds the sad record of being the most bombed country in the world per capita after the US dropped more than 2.5m tons of explosives on the nation in its fight against communism in Southeast Asia. 
An estimated 30% of the bombs dropped on Laos failed to explode and continue posing a risk to the local population--a deadly reminder of this little known but important footnote of the Vietnam War. 
A long way to Luxembourg
Further south in the country, a receptionist at my hotel in Vientiane knew of Luxembourg's embassy in the Laos capital. I had hoped to meet with representatives there, but a request for an informal coffee--I am on holiday, after all--had to go through the foreign affairs ministry back at in the grand duchy and my time in the city was short. 
The young man on the night shift studied hotel management and is finding it difficult to secure better employment. Here, too, tourism is still suffering. While more than 4m people visited Laos annually before the pandemic, the government targeted 900,000 visitors for 2022. 
It would be a dream to work in a country like Luxembourg, the receptionist said with little hope of ever being able to realise his ambition. It's a long way from Laos to Luxembourg. 
Still, the projects that the people I met spoke of were practical, helping make a difference. Based on the few stories I stumbled across, the money Luxembourg spends on Laos--€99m between 2016 and 2022--is reaching people across the country. Negotiations for the period from 2023 are ongoing.
I didn't set out to discover these accounts. They simply found me and for some memorable moments allowed me to see the little country I call home in a new light through the eyes of others.