When Sandrine Pingeon was 10 her parents took over her grandfather's farm in the Vosges. Far from being an idyllic memory, she recalls feeling embarrassed of being the daughter of farmers. "At the time I was bored—my friends would be at the pool while I had to pick beans," she laughs.
The experience and resourcefulness she learned at that time form the foundation of the market gardening business she launched in Munsbach in 2012, a business she resisted setting up for many years.
After studying landscaping, Pingeon moved to Luxembourg where she worked for a Fischer bakery, before joining Co-labor. She worked in the landscaping team before working on the food baskets. "I had my first child and it helped me physically to work with preparing the baskets," she said. From having the idea to launching Paniers de Sandrine in 2012, it took Pingeon five years. "I knew how demanding it would be. As a kid, I had seen how little free time my parents had. I had small kids," she recalls.
But quickly, she rediscovered the joy of working with plants and the land. "The first time I planted seeds, I was as surprised as a child would be to see them grow. It was fantastic!" the entrepreneur says, adding: "It's good for the spirit--you do a task and see the results straight away."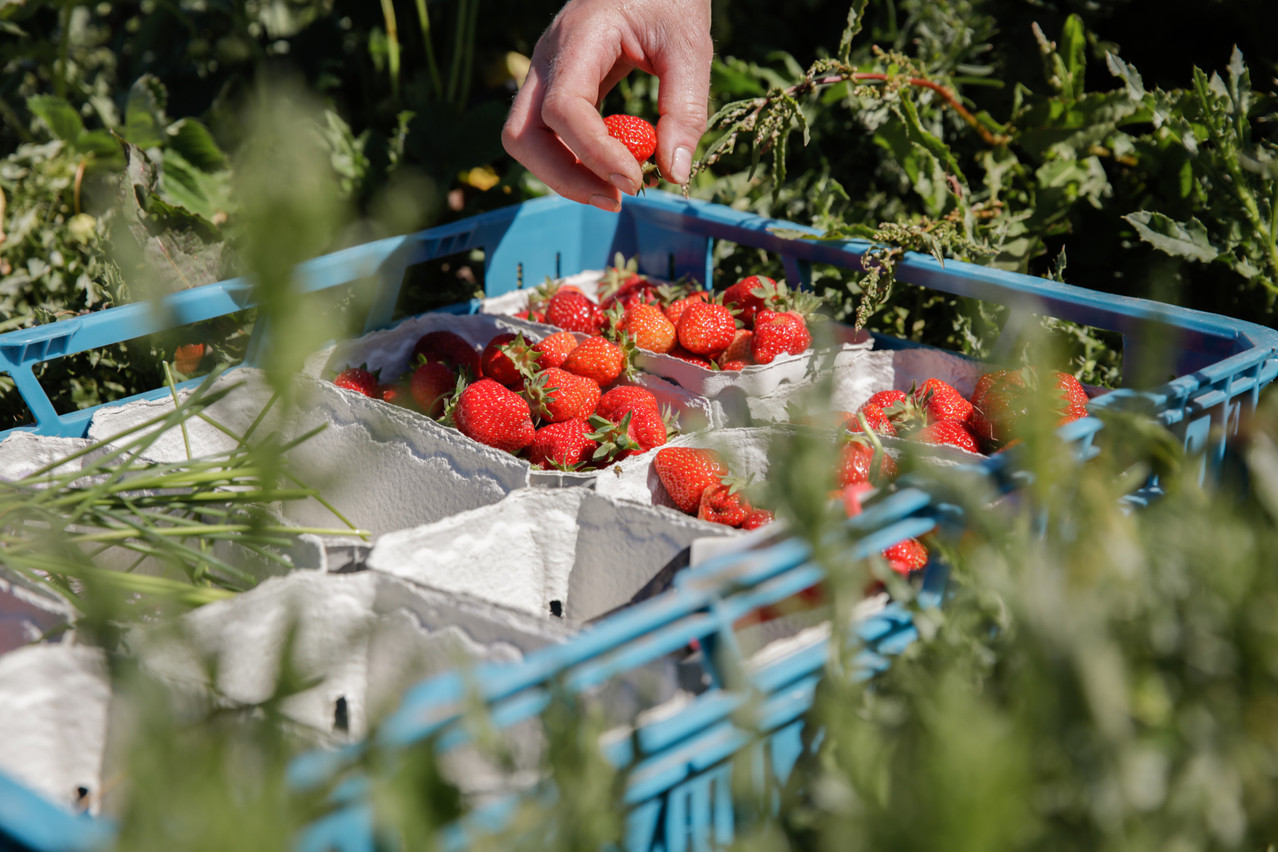 Initially, she had doubts--back then growing local produce was not as trendy as it is today, and she was unsure that her crops were good enough. She later learned from Michelin-starred chefs like Cyril Mollard (Ma Langue Sourit) and René Mathieu (La Distillerie), that the fact her crops were different from those found in a supermarket was their strength. "The chefs told me that they may be smaller than what you buy elsewhere but the flavour is there," she says.
Almost ten years on and the business has blossomed, but not without hard work. Pingeon and her team grow their produce on a 3.5-hectare site in Munsbach where she fought hard to have greenhouses (essential for a market gardener in the north of Europe) and only had a mains water connection installed in 2020. That year, the team had to work to counter the effects of the drought and attacks from local wild boars. They have since installed an electric fence.
You have to be passionate. And I love this job, despite all of its inconveniences
In 2021 the problem has been the cold and lack of sunshine. "Sometimes, going to the garden can be stressful," she says, adding that the mobile phone does not stop ringing.
And while she says the market garden sector is big enough to welcome more actors in Luxembourg, she is honest about how hard it is when speaking to people who want to start their own market gardens. "If I had to start over again today, I wouldn't," she says.
At the same time, Pingeon is showing no sign of quitting. "You have to be passionate. And I love this job, despite all of its inconveniences."