The Office said that its third location, called "The Office Suits", is the "first coworking space in the capital's centre to offer a professional gym." Gym membership will be included in coworking space packages and available separately. The gym will feature fitness and yoga classes, with the site putting an emphasis on physical and mental wellbeing.
"We've already heard from some of the tenants of the private offices--all rented out before the official launch--that a key factor when choosing The Office Suits over other coworking spaces was the gym," according to Gosia Kramer, founder of The Office.
"What members pay for co-working space and gym access combined is less than the cost of renting a parking spot in the city," she stated.
The Office Suits will formally open its doors with an open house on Wednesday 14 December, which will allow visitors "try coworking, network and the gym free of charge." Delano spoke with Kramer ahead of the launch event.
Aaron Grunwald: What type of clientele are you targeting for this location? Who did you have in mind when designing The Office Suits?
Gosia Kramer: We definitely attract new tech companies. The first mover was Nexten.io by Eric Busch, shortly followed by The Dots by Kamel Amroune and SThree. Then, naturally, fund managers investing in well-established tech, like Orbital Ventures and GP Bullhound, followed.
Fintech companies were always among our top clientele. Capitana, despite not making it through market turbulences, [it] still makes me proud that Gaëlle Haag had chosen The Office for her startup.
The new type of clients are e-commerce companies. We are happy to have both local companies, as well as Rakuten, an international giant.
Is the gym the biggest competitive advantage for this coworking space? 
The gym certainly adds value, however, our major competitive advantage is the modern fit-out, design and central location. We have put a lot of effort into creating the offices for a new wave of talent in Luxembourg. This new generation of entrepreneurs and startups works differently and has different working and meeting habits. They choose a coffee meeting over lunch in a fancy restaurant, a spinning session over an after-work drink, and yoga and meditation instead of a nap.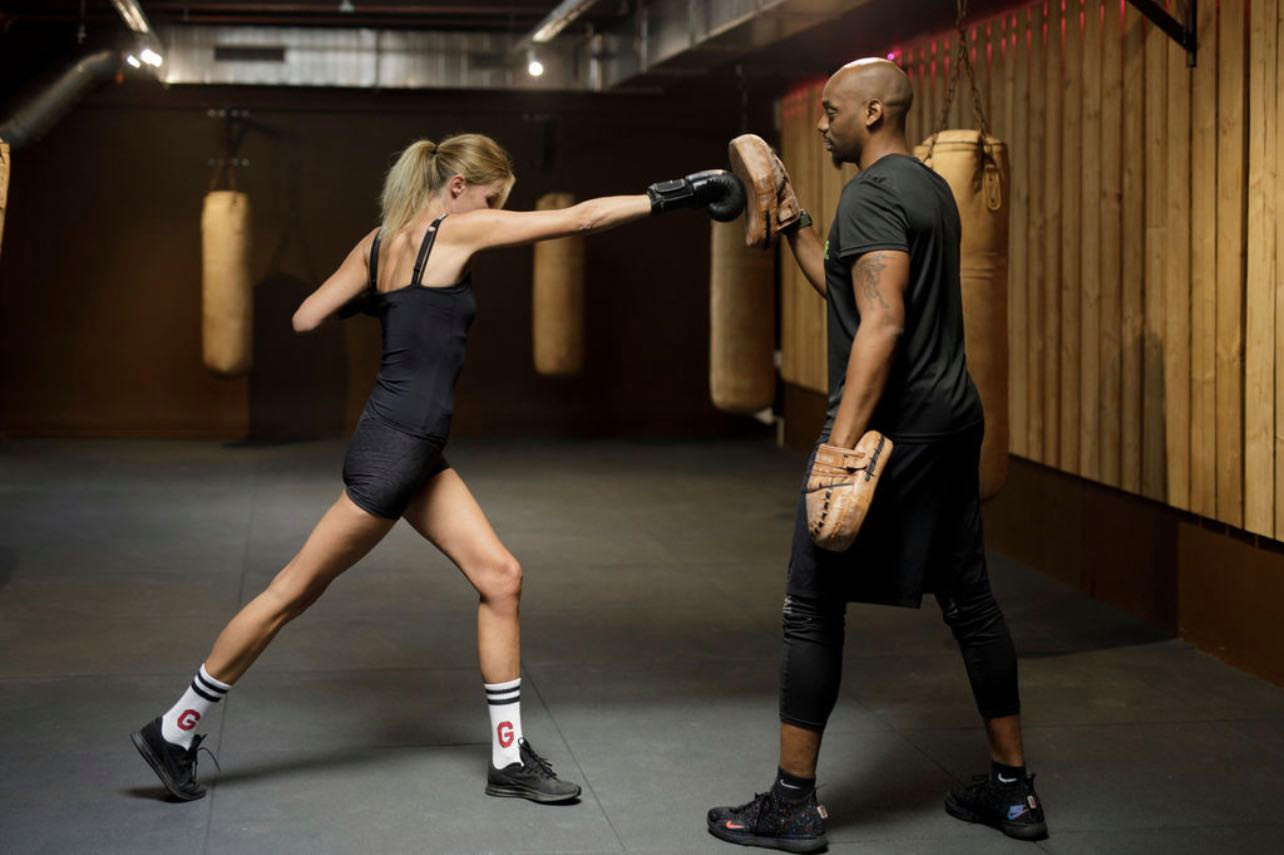 1 / 5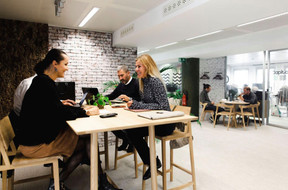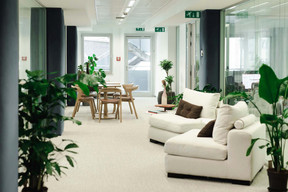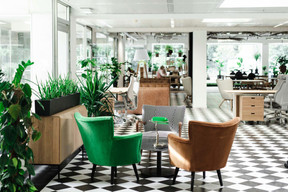 The economic climate in 2023 will be gloomy. What is your outlook for coworking spaces in Luxembourg next year? Is economic uncertainty good or bad for your business model?
Economic uncertainty impacts every company, and The Office is no different. But, as difficult as it was, we gained experience operating during gloomy times, like the pandemic. This gives us more certainty for the next few years as we see the clear trend: companies are turning into shared spaces, regardless of good or bad times. It simply has an economic and environmental sense.
Any plans for a 4th location?
Opening a 4th location would make major sense, especially now, when many companies downsize, thus, there are some buildings/floors available for rent. This wasn't the case 7 years ago when I started The Office. Available office space in the city centre was below 1%, and landlords were more reluctant to new types of tenants--let's not forget, at that time coworking was unknown to the market.
Now the situation has reversed--there are spaces available, landlords are looking for new types of long-term tenants, which is exactly what coworking brings. Although our clientele looks for short-term flexible rents, we want to have our leases secured for many years to come, which creates a win-win situation for both parties.
To my regret, we are facing the same issues as any other entrepreneur in Luxembourg: a complete lack of access to financing. At first, banks cut off the possibility of obtaining a banking loan because of covid, and now it's financial market turbulence, next year, we will hear about the energy crisis as an excuse not to provide loans. It goes on and on.
In short, I'd love to open a 4th location. This will, however require a strong partner familiar with the business model and a future-orientated vision of coworking.