Located in Rue Notre-Dame in Luxembourg City, The Source was founded by Arthur Kiener, Daniel Marinho Gomes, Paul Hilbert and Paul Lisarelli. "As our name states, we are the source of products that you usually can't find in a physical shop," say the owners.
Nike Dunk, Nike Air Jordan 4 or Yeezy. These sneaker models are rare and sought after. Most of them can't be found anywhere else but online. 
For the past few years, the group has been present on Instagram. Just like in their new physical shop, they sold streetwear: limited sneakers, exclusive or vintage clothes. "We formed a local clientele who missed the fact that such a shop did not exist in Luxembourg." So they decided to take the plunge.
"Our shop is a hotspot for young people. We want to offer them a unique experience: to be able to see, touch and even try on limited sneakers that are usually only found online. We have the rarest shoes, at prices ranging from €130 to €1,850 per pair," they explain. "People come from Metz and Trier to see this!"
Visibility for Luxembourg brands
The shop also promotes Luxembourg brands. "We want to give them maximum visibility, because they deserve it." And it offers of larger sizes: "It is very difficult to find limited sneakers for basketball players who are a size 49."
The Source's team builds and manages its own stock. "We don't have contracts with brands. We source our own. We've been known to sleep outside a shop in Trier only to be the lucky purchasers of 80 sneakers. Having a shop like ours requires commitment."
The resale of these products "is what we call the secondary market. We buy the shoes and, as there is a demand, we sell them in our shop. We've had a lot of success with this."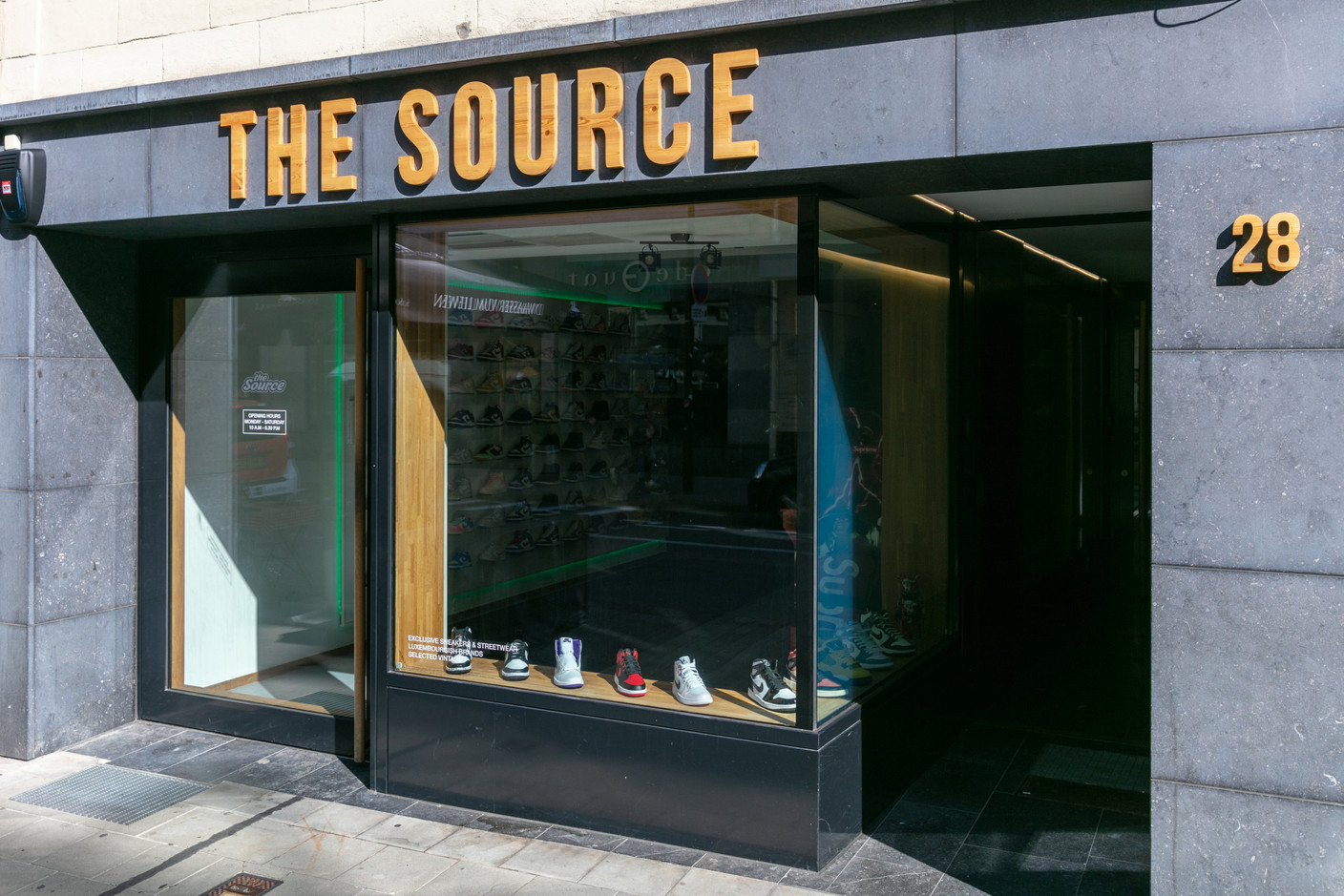 1 / 9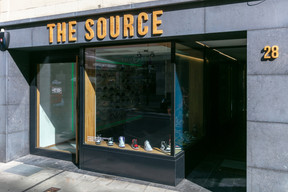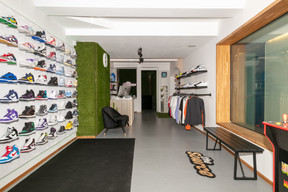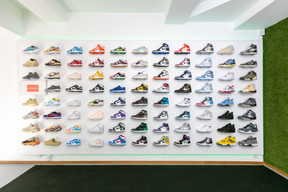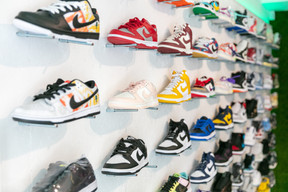 The sneaker craze has several explanations.
Produced in limited editions even if the demand is high, some sneakers become rare and almost comparable to works of art. They are an investment, a collector's item. "Most sneaker lovers are collectors and those who buy their first pair rarely stop at one."
In addition, the trend is broadening the customer base. The parents of their customers are increasingly sensitive to this fashion. "They are finding models that they wore 20 years ago. On top of that, sneakers are basically basketball shoes, so there's no better way to be comfortable," they explain.
Finally, the limited and exclusive market in this segment was non-existent in Luxembourg before their arrival. "The only competition we have is online and therefore offers something different in terms of service, even if the product is the same."
This story was first published in French on Paperjam. It has been translated and edited for Delano.