You recently explained that you no longer wished to be a candidate for the presidency of the DP and that you were no longer interested in a new mandate at the ministry of family and integration if your party remained in power after the next general election in October 2023. However, you seem interested in the post of mayor of Luxembourg City...

Corinne Cahen (DP): No, I have not said that I would like to become mayor. It is the press that announces it. I just say that I love my city. There is a difference...
So you're not interested in the post of mayor for the next municipal elections in June 2023?
It's far too early to talk about it and we have a great mayor in Lydie (Polfer). Once the strategy is defined, we will talk about it.
When you made these announcements, you must have expected the press to wonder whether your political future does not lie in the City of Luxembourg…
Of course. But I repeat that it is too early. What you want is an answer. And I cannot give you one at the moment…
I have always maintained that two terms were enough. I'm not a 'do as I say, not as I do' kind of person, so I apply my principles.
Have you already discussed these elections in June 2023 with Lydie Polfer?
Naturally. As president (of the DP), I am in constant contact with her. As was the case in 2017, before the previous elections, by the way. There is really no misunderstanding between us.
One might think that she asked you if you wanted to run? We know that within your party, things have sometimes been tense for the City of Luxembourg...
To my knowledge, this has only happened once. And I was not yet in the party. In 2005, I was still a journalist when Paul Helminger and Lydie Polfer both wanted to become mayor. So we had a double head of list…
Could it happen again this time?
Nothing is excluded. But, I repeat, there is no problem between Lydie and me. You know, if I take the last communal elections, a year to a year and a half before the ballot, we didn't yet know the different candidates, heads of list, etc.
This decision to leave the presidency is not recent. I had already told them as early as 2019, the day after the European elections.
At the moment, I have a lot of work to do at the ministry of family. Files that are close to my heart. We have a major reform underway on structures and services for the elderly, but also the law on integration, which should give residents of foreign origin the right to vote in the 2023 municipal elections, even if they have been living here for less than five years. At the moment, I'm a bit overwhelmed by all this.
Through this double announcement, we thought we detected a need for change in you?
No. There is just a need to stick to my own convictions. I've always maintained that two terms were enough. I am not a 'do as I say, not as I do' type of person, so I stick to my principles. When I was president of the commercial union of the City of Luxembourg (clc), I was already driven by the same conviction. And since then I have stuck to it, in politics as elsewhere. For me, you come up with a programme that you put into practice and once that is done, you leave the place to someone else with new ideas. I like this job, but renewal is important in a party.
My presidency, which began in November 2015, will have lasted almost seven years. I will be available to help, I will also still be a minister, I will still be on the executive board and the steering committee. But I'm just not a candidate for the leadership of the party any more in view of the congress on 12 June. And this even if it is a function like I like, with a lot of fieldwork.
In your political career, you have reached a turning point...
I can tell you what I said to my mother a few days ago, namely that she has a daughter of almost 50 years who has not succeeded in life because she is still on a fixed-term contract (she smiles). Politics is not a profession. It's a function. I will have been president for seven years, with, in the end, a formidable record in my eyes.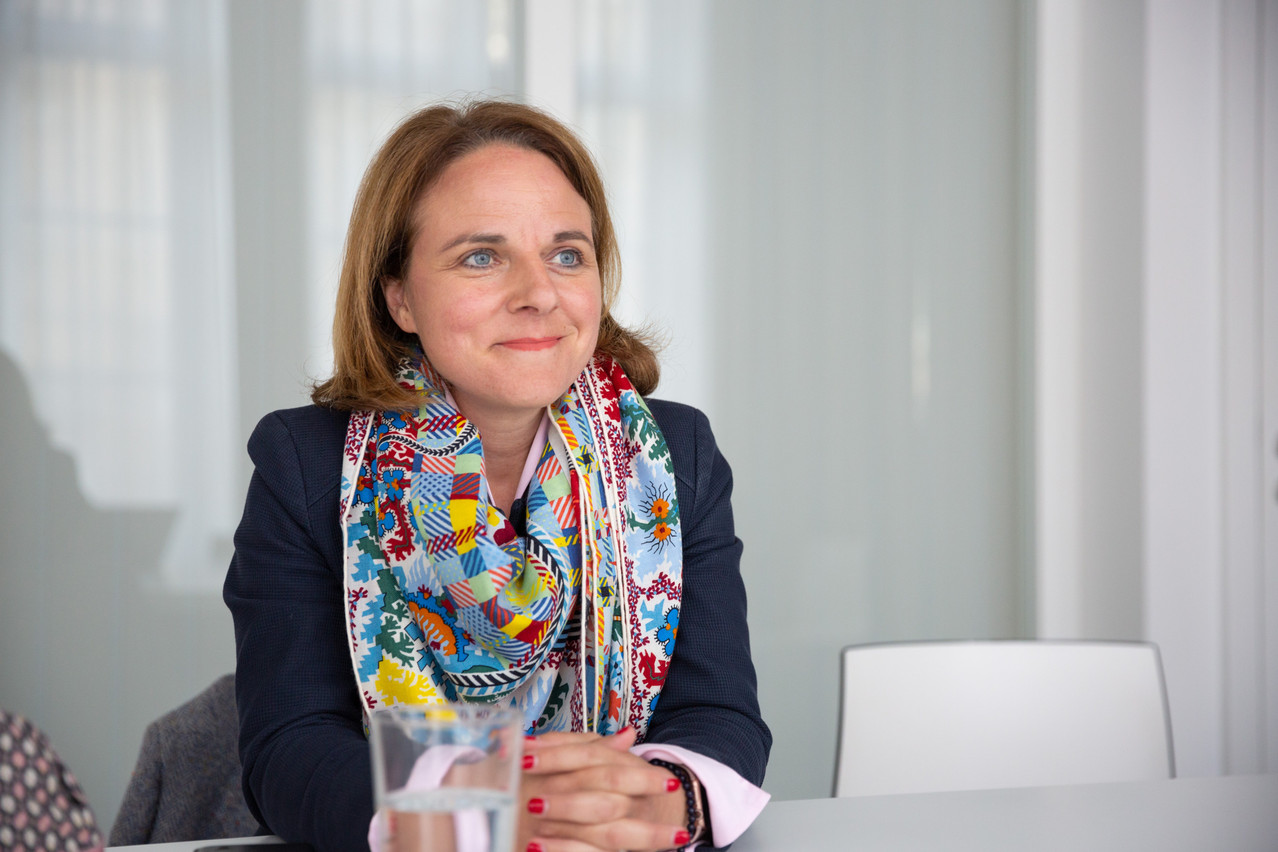 So you have a good record of your presidency?
I think we can say that we have written a very good page in the history of the party. By winning the 2017 municipal elections and doubling our number of seats (from one to two, ed. note) two years later, in the European elections. We came out of this election as the strongest party. Without forgetting, of course, in between, the 2018 legislative elections. The latter was a great first for the DP because we kept the position of prime minister. This has never happened to us before. This is the success of a whole team.
Have you discussed these two "departures" with your close relations within the party, and in particular with the prime minister Xavier Bettel? Didn't they try to make you change your mind?
You know, we talk every day with Xavier. I have obviously discussed the subject with him, but also with Claude Meisch, Marc Hansen, Lex Delles, Gilles Baum, etc. They tried to convince me to continue, to deal with the double election scheduled for next year. But those who know me quickly understood. They know that it is difficult to change my mind. Besides, there was no secret. This decision to leave the presidency is not new. I had already told them in 2019, the day after the European meeting. Covid has shuffled the deck a bit, but now my mandate is coming to an end... Organising a campaign is really very demanding. But I have a family, five children."
Who do you see succeeding you? After seven years as president, you must have an idea of the ideal profile...
Absolutely. But I won't give it to you (she smiles). If I tell you one, you'll start naming names. And I don't want to play that game. One or more people with real stature will apply. And I am very confident for the future of the party.
This article was first published in French on Paperjam, and was translated and edited for Delano. The second part of this interview will be published this Wednesday 11 May at 10am.