You've been serving as US ambassador for just over half a year. What have been your three top focal points during this period?
Well, I think everything has been framed by covid, Ukraine and just the newness of the experience…
The first couple of months were actually quieter than probably most starts because there weren't that many public events. That gave me a chance to really get to know internally the embassy, but from my background, and just my temperament, I like being part of the community. I was chomping at the bit to do more things and, obviously, things have opened up somewhat, so that's been helpful. I think the covid work that's been done here, as well as in other parts of the world, shape things.
I never dreamed that essentially two weeks after being accepted by the grand duke that we would be facing the first land war in Europe since the 1940s. That was transformative in terms of the work that I personally did and the work we did at the embassy. A lot of working with the State Department in Washington, [D.C.], working with our partners here--both within the government and within the diplomatic community and in the not-for-profit community, for that matter. That presented some challenges but also some opportunities, and part of that really dealt with Nato, Nato's role, Luxembourg's relationship to Nato and Luxembourg's military spending… that consumed a lot of time as well.
But then the final one which is also, I think, very important is the cultural experience of being here in Luxembourg, being amazed at the multilingualism, which is both awe-inspiring and humbling for me as an American… just the warmth that I felt from people throughout the country… from the north, where there are a lot of memories, vivid memories, of the Battle of the Bulge in World War II, to here in the capital region, where there's obviously a real vibrancy, and you can just feel the cultural vibrancy as well as the economic vibrancy that is present here in Luxembourg. It has been a very, very wonderful experience.
Let's talk about some positive developments between the US and Luxembourg, for example, in the space sector. What other areas of opportunity are there in bilateral business relations between the two nations?
I will share with you again part of my education here: I was not aware of Luxembourg's strength in space until the [US] President [Joseph Biden] asked me if I wanted to serve in this capacity. And, as I was doing my research, I thought, well, this is interesting. I didn't expect to see this, and I didn't really understand the expansiveness and the depth of it until I got here. American companies, other foreign companies… Just the major role SES plays, all of that was part of my education, [and] I love having an education.
I think that there really are some opportunities here--and you've seen it with the Artemis Accords. The decision that Luxembourg made to really be one of the lead horses on the Artemis Accords, I think, is going to pay dividends very much so in the long run. And I stress in the long run because I know that there probably were individuals who wanted Luxembourg to have a more prominent role in what's going on in the US this week--or hopefully goes on in the US this week [the anticipated launch of Artemis 1, which has since been postponed].
The decision that Luxembourg made to really be one of the lead horses on the Artemis Accords, I think, is going to pay dividends very much so in the long run.
Looking down the road, I'm very optimistic that there are going to be opportunities for Luxembourg companies and the Luxembourg government to be an even stronger partner. Obviously, the agreements that we've reached have been important, but the practical applications are going to arrive for businesses here, in connection with both governments and the private sector, that are going to provide opportunities…
The 73rd International Astronautical Congress takes place in Paris on 18-22 September. In a previous edition, the Artemis Accords were announced. Can we expect any big announcements this year?
I expect the upcoming IAC to foster innovation and further international cooperation in space exploration and utilisation between the US, Luxembourg and our other partners. International partnerships are essential to achieving a sustainable presence on the Moon and for conducting a historic human mission to Mars. It is not solely international cooperation between governments that leads us to new frontiers. Forums like the IAC also provide an excellent opportunity to bolster cooperation between the space industry, academia and the non-profit sector from Luxembourg, the US and other nations.
The discussions around the Transatlantic Trade and Investment Partnership--which would have been the largest bilateral trade deal ever negotiated--were halted under the Donald Trump presidency. What lessons could be learned from that which could be applied to the US-EU Trade and Technology Council (TTC)?
I served in Congress for 10 years [serving in the US House of Representatives, 1993-2003], so I'm familiar with the politics of trade agreements--the support of them and the opposition to them, which comes from both the left and the right--and so I think there has to be better communication of the benefits for more parts of society. I think where some of these trade agreements have had problems is making working people and everyday people understand that this can be a benefit to them and will not hurt them. And that takes some work. I think that's the biggest challenge--and it's a real challenge. I think you see that in country after country, [e.g.], the Brexit issue, issues in France with the 'yellow vests' ['gilets jaunes'] movement… It's so interesting because I think that [regarding] globalisation efforts, we're seeing now the pendulum going back with nationalism sometimes, so it's a challenge. And I think, again, we have to make sure everyone is involved in this, that these agreements create a win-win situation.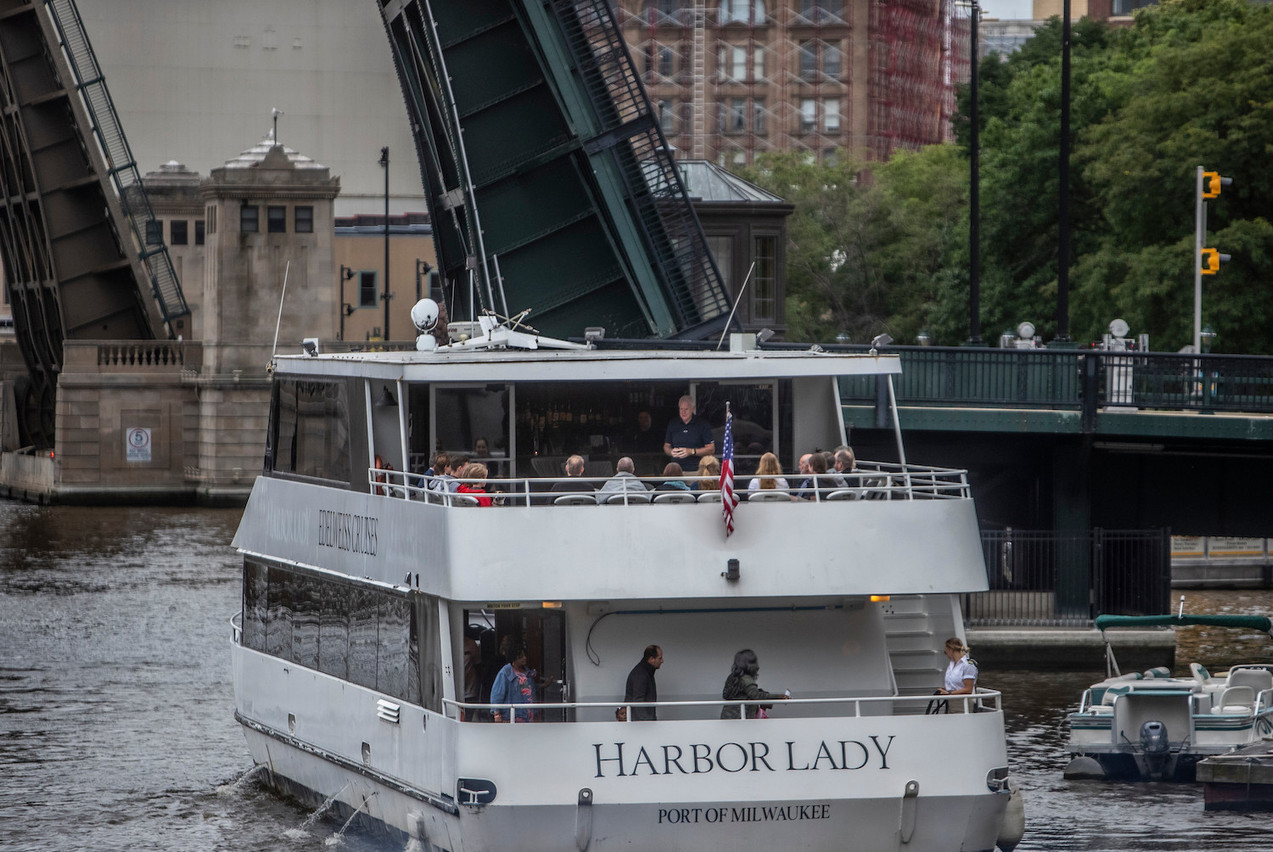 The US has been vocal about its concerns over privacy and cybersecurity issues, particularly with regards to certain governments and companies. How real are these threats to the EU and to Luxembourg in particular?
I think the concerns are real. We saw that recently with the security breaches that occurred in the energy field here. That is something, I think, particularly with what's going on with Russia, if it has the ability, which I think it does, to be disruptive, and other actors, to create security problems is real. That's why I think Luxembourg, the EU and the US--because we share so many values about transparency and open government and freedoms--it's imperative that we work as hard as we can together…
The six-month anniversary of Russia's invasion of Ukraine just passed, and only a few weeks ago [at time of writing], the world narrowly escaped a potential radiation disaster with incidents at the Russian-controlled Zaporizhzhia nuclear power plant. Are sanctions having enough of an impact?
I think they've had an impact. I think, over time, they'll have even more of an impact. Obviously, Russia has been able to withstand some of them up to this point, but we're six months into this now. And there's a lot of concern here in Europe, as there should be, energy concerns as we go into the winter. But Russia, obviously, is going to face even more challenges. And I think that [the sanctions] have been appropriate; I think that they certainly deserve to be put in place, and if more needs to be done, I'm hopeful that the US and Europe will work together to do that. I don't think Putin ever dreamed that he would see the coordination and cooperation among the US and the European allies, as well as some other countries, when he made the decision to begin this horrible war.
Is there a fair sharing of the current defence and security burdens among Nato allies?
Well, that's another issue I've spent a lot of time on. And, as you know, there's been a dramatic shift in Washington, D.C., under President Biden, who has made it very, very clear that he values the US' historic relationships with Europe. He believes that they're strong, and he believes that they're good for the US and they're good for Europe. I share his sentiment very, very strongly.
I also share his sentiment that it's important that we have a strong, well-functioning Nato. That's very, very important. And I think for anybody who wants to have a strong and effective Nato, you have to have an honest conversation about the equity of defence spending.
I think for all countries that haven't reached the 2% [of GDP for defence spending], that has to remain the goal, particularly if you want the US to remain as engaged as we have.
In the US, we spend roughly 3.5% of our gross domestic product on defence. A significant amount of that really goes to protect Europe, and I believe for Nato to continue to have the support in the US that I believe it should have, that you really have to have that honest conversation about the burden sharing. And that is something where Luxembourg has, to its credit, made some significant gains in the last six months. Its projection to go from 0.74% of the GDP to 1% of the GDP on defence spending by 2028 is a significant step in the right direction. I applaud the defence minister, I applaud the government for really taking more action in this field… that's a very positive development.
At the same time, the Wales' agreement called for 2%, and no one was coerced into entering that agreement. And I think for all countries that haven't reached the 2%, that has to remain the goal, particularly if you want the US to remain as engaged as we have. I think the US has been engaged in a very positive way--and I support that very, very strongly, as I know the President clearly has made this one of the biggest priorities of his administration, certainly of his foreign policy, to make sure that we're standing up to Putin's brazen attack. But I want the public to understand, and I think the people in Luxembourg, as well as the people in the US, to feel that everybody's doing their fair share. I think there's a real 'fair share' argument here.
What's on the horizon for you and the US Embassy into the second half of 2022 and into 2023?
I'm looking specifically at the energy issues. I think that's going to be the biggest challenge that Europe is going to face in the coming months. We all hope that we can have a peaceful resolution that is fair to the Ukrainian people… but we don't know. I have to compliment President Biden, the State Department, others that were involved in gaining information early on in this chapter… about what Putin was going to do. There was a lot of doubt. I understood some of the doubt, but it really instilled greater confidence in the US after it became so evident that President Biden and [US] Secretary [of State Antony] Blinken and others really were accurate in the information that they were providing. And I think it increased the confidence in our abilities to do that in a responsible fashion. And I'm proud of that.
What about the cultural agenda?
I was in Wiltz this morning [31 August, day on which interview took place] for the commemoration of the 80th anniversary of the workers' strike there. To see the role that played not just in Luxembourg, but internationally, that small Luxembourg was defying the Nazis, individuals were defying the Nazis, which took tremendous courage. Learning more about that, it's part of my incredible education, which I love. I just love to learn this stuff; it's fascinating for me. [Over] the remainder of the year, I'd like to spend a lot of time in the schools [and] will be going to a lot more community celebrations in the memory of the Battle of the Bulge and the role the US played in it.
As I mentioned to you earlier in the year, just the personal connection that our family has to my mother's first husband, and that has resonated more with me when I've been in communities, particularly in the northern part of the country, where people talk about the price that those communities paid during the Battle of the Bulge and the bravery and the price that some Americans paid. It hits home when I think about my mother's first husband, losing his life, right over the border of Germany on 17 December 1944 [leaving] her as a 23-year-old widow. Fortunately, she met my father. So, in terms of our family, it has a happy ending, but hearing stories from people here, the role the US played in that--I think that's still important.
Again, at the Wiltz memorial this morning, I was thinking, we need the next generation to understand this, and there are parallels between what happened and what we're witnessing today. And if we forget about history, that's when we're more likely to make mistakes. It's my generation and the younger generation's responsibility to continue to educate people as to what happened, how and why it happened so that it doesn't happen again.
Ambassador Barrett is the guest of honour at the Delano Live "Meet the Americans" event taking place the evening of 15 September. 
This article first appeared in the October 2022 International supplement of Delano magazine.