TippTopp offers its services in two main spaces: a one-of-a-kind Mercedes Sprinter art-bus and in the newly opened pop-up art studio located at 3 rue Origer in Luxembourg City. The studio will be open to guests for around nine months until February 2023.
The family-owned business founded by artist and teacher Liana Marinescu with the support of her husband Marian Marinescu--who both retired from the corporate world to start this art journey--offers a range of activities to ignite the creativity of both children and adults through workshops, art classes, art camps, art parties, adult's painting evenings, events and more.
"We're grateful for this incredible opportunity offered by the Luxembourg city hall. Without their help and support this project would not have been possible," said Marian in a press statement, following the launch of the studio last week.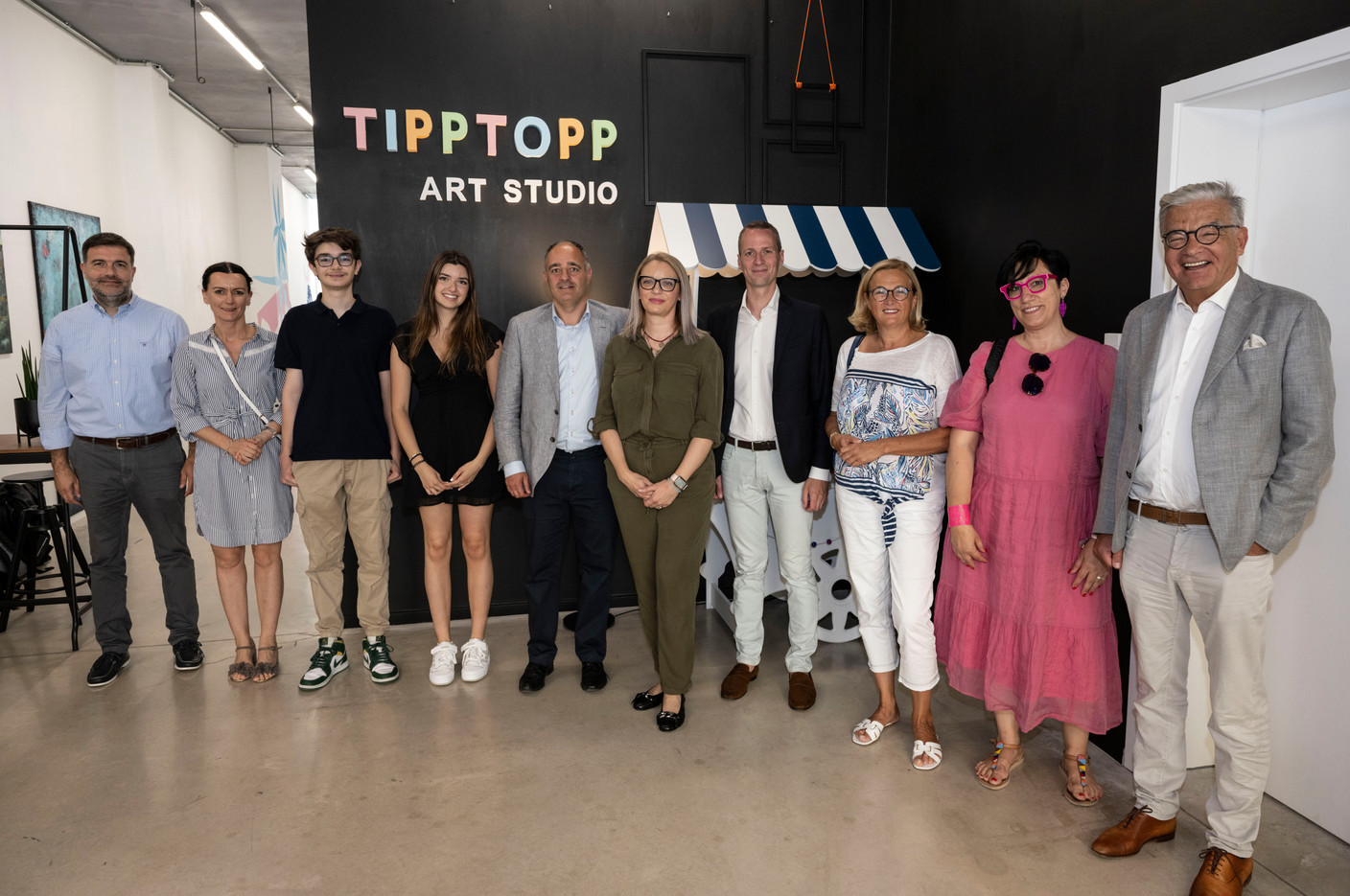 1 / 4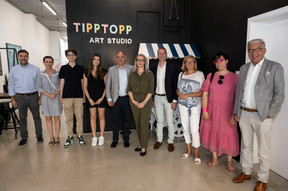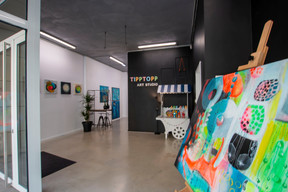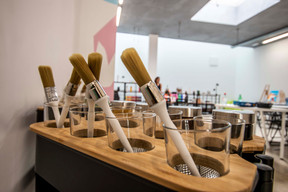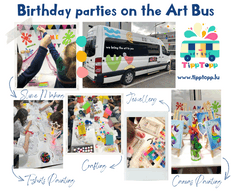 From experiment to full-fledged business
Initially, the idea was to rent a space in Kirchberg, but due to the lockdown, the couple decided to try out other alternatives. The idea for the art-bus was conceived and launched earlier this year, explains Marian. "Later we were very relieved that we didn't take this step… What at first seemed like an experiment ended up a successful project and then a business."
"I started TippTopp art party as a way to combine my passion for art with my love for teaching children. I believe there's no greater feeling than watching a child light up when given the encouragement and opportunity to create something all their own," says Liana.
Children of the couple, Maya and Patrick, help in their free time, making them a solid team of four. Summer art camps are currently in session at the studio for children ages 5 to 12 years old. Packages for younger children--like the toddler art exploration--and adults, who can enjoy a bottle of wine and relax with friends in the creative hub, have been designed by the organisers, alongside an extensive art menu that includes canvas painting, tie due, slime making, tote-bag painting, jewellery making and more. The art sessions are held in English, French or Luxembourgish.
We as parents know how logistically complicated and time consuming it can be to organise a children's party, so our mission is simple: we put the art in the party and bring the art and fun to our customers.
Booking an appointment
In the studio, the time for several activities varies so be sure to book your session in advance or simply walk in for the open studio experience.
To book the art bus, you can schedule an appointment with a preferred time and date on the tipptopp.lu website. Then, select your preferred activities from the art menu. Once confirmed, the team arrives at your location with the party experience for up to 15 children, who can enjoy a 1.5 to 2 hours art party and take home their art creations without you having to deal with all the mess from slime, glitters or paint.