Hirdman worked at Sweden's financial supervisory authority before joining the country's foreign ministry, later working in the financial sector and finally becoming director of the Fondation de Luxembourg in 2009. The foundation is an umbrella organisation providing individuals and families who want to set up a foundation with administrative support and infrastructure. 
What was your first job and how long did you do this job for?
Tonika Hirdman: My first job was as a supervisory officer at the Swedish Financial Supervisory Authority (Finansinspektionen), which I held for about four years.
I started this position after graduating from Uppsala University and just a few weeks later, Sweden was hit with its most severe financial crisis since WWII. The job turned out to be much more exciting than I had expected! As a young graduate, I was at the centre of cleaning up after a long period of unchecked expansion in the financial sector.
What's your best/worst memory?
As a general rule, employees were not allowed to own shares in a bank. As I already held some inherited bank shares, I had to ask the Director General for an exception. He gave me the exception, but as I was leaving his office, he uttered a prescient observation: "… not sure if holding bank shares right now is such a good idea…" Two weeks later when the bank crisis exploded, I realised that I should have listened to his advice.
What did you learn that helped your career further along the way?
Being at the centre of a severe financial crisis, my supervisory role taught me crisis management and how to keep a cool head in a stressful environment, useful skills for my future jobs as CEO of an asset management company, and later, ABN AMRO Bank in Luxembourg. The variety of entities that I oversaw also helped me to gain a broader insight into the financial sector.
What did you spend your first salary on?
I received my first salary right before Christmas, and part of it was spent on a new dress for a New Year's Eve party.
Why did you quit?
In 1993, Sweden applied to become a member of the EU. I had been a supervisory officer for about three years when I was sent to the EU Commission in Brussels for six months as a "national expert". It was incredibly enriching and made me realise that I wanted to work in international affairs. On my return to Sweden, I applied to the diplomatic training programme with the ministry for foreign affairs and was accepted a few months later.
This launched the next phase of my career in foreign service. To be honest, a financial supervisory role was not my dream job, and if I can offer one piece of advice to younger generations, it is to be passionate about what you are doing. Most people spend a third of their lives at work, so ideally it should be something you enjoy.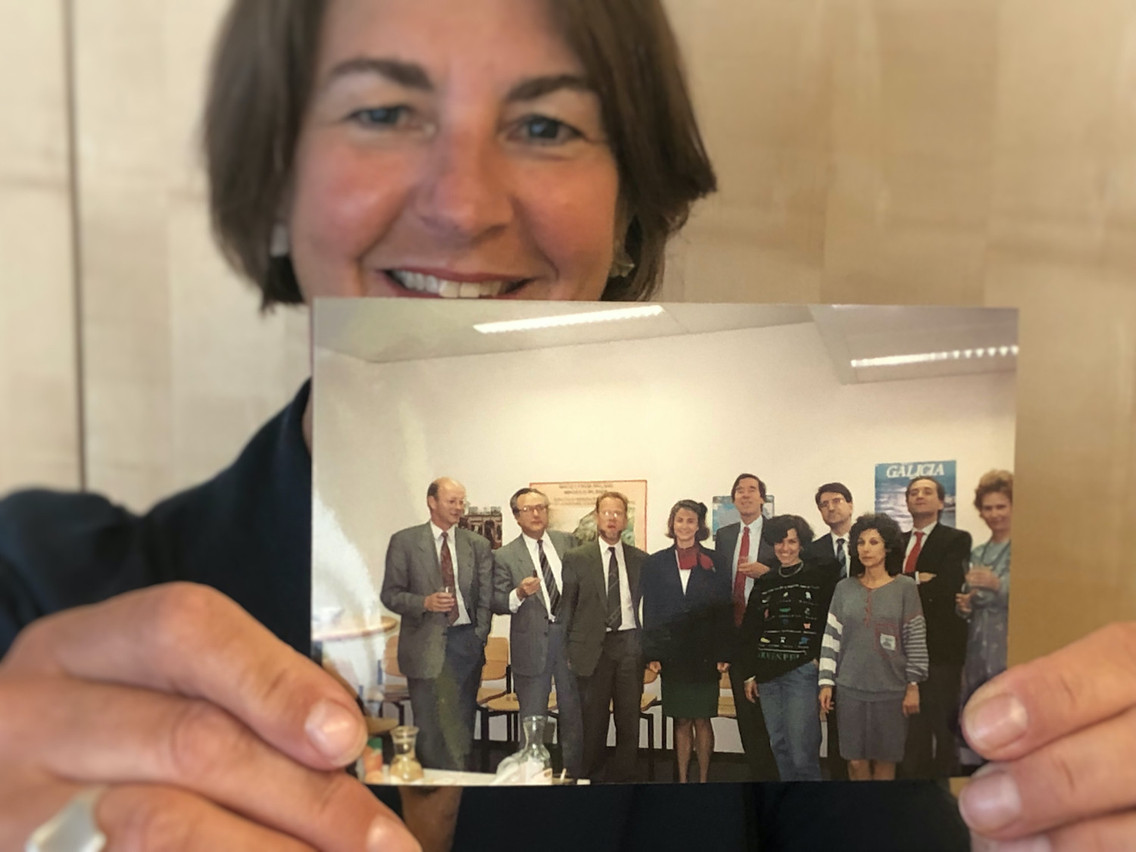 Delano's My first job series continues with MEP Marc Angel.