Last week, TotalEnergies opened its 45th service station in Luxembourg. Located on the A4 at Pontpierre, it has two truck pumps and six car pumps, providing fuel for up to 12 cars and four trucks. The site also offers 15 parking spaces for trucks and 25 parking spaces for cars. Customers can also buy a range of groceries and other goods at the on-site Cactus Shoppi. The service station has created around 20 jobs, with the TotalEnergies Luxembourg group now having just over 500 employees.
"We are coming out of an exceptional year in terms of the development of our network, with the end of the works at Martelange, the opening of Belval and Pontpierre on the A4," says Henri Pleimling, director of networks and general resources at TotalEnergies Luxembourg. "I am not going to surprise anyone by pointing out that the future trend is not towards the construction of new service stations. On the other hand, we have several projects to modernise, refurbish and renovate our network, particularly the shops and sales areas, all in line with customer needs and demand. Customer habits are changing, both in terms of shops and the energy mix. We will adapt as we go along."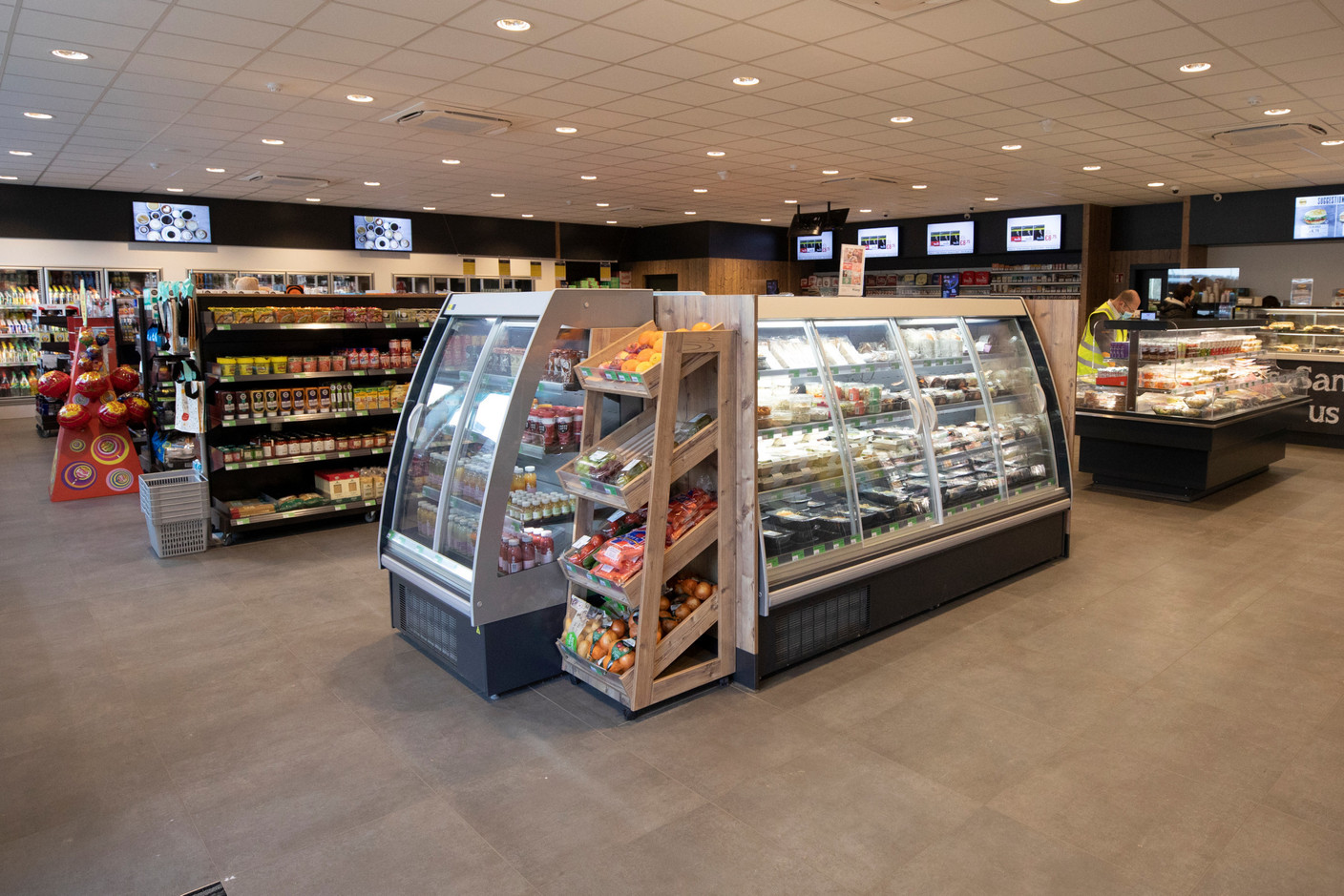 1 / 3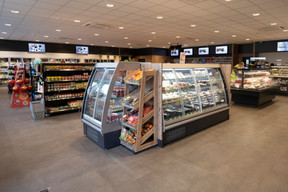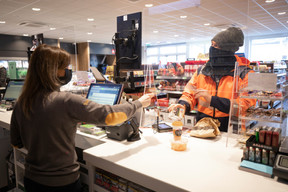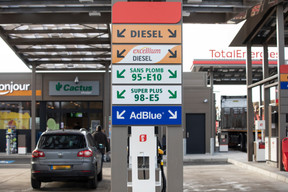 Electric bollards in Belval
TotalEnergies will gradually install fast charging stations in its service stations. "This will be done as demand arises and on sites where it is not too difficult to install from a technical point of view, particularly in terms of the power supply. This requires a high level of electricity supply and the network is not always up to the task," says Pleimling. "We are expecting the delivery of fast terminals for our Belval service station soon, but it takes a long time to get them."
The absence of electric charging stations at the new service station on the A4 has also been noted. "In the marketing process, which we won, there was no demand for electric charging points. Moreover, on the motorway axes, the installation of fast charging stations is the responsibility of Chargy. Finally, in the latest Grand-Ducal regulation which governs and decides the location of SuperChargy, the Pontpierre site was not taken into account," explains Pleimling.
Hydrogen filling station plans
The other important project that TotalEnergies is working on is a future hydrogen filling station. It should be operational well before the end of the year at the CFL multimodal site in Bettembourg. "We are working intensively on the project. We are about to submit our application for authorisation and we can reasonably expect construction to start in September. The advantage of this type of station is that it does not require a lot of infrastructure, which means that it can be built in just four weeks," says Pleimling.
"This future hydrogen station will be the first in Luxembourg and can be used by trucks, buses and cars. At the moment, there is only one hydrogen car in Luxembourg, so it is not the immediate target. But the owner of this car will no longer have to go all the way to Saarbrücken to fill up," Pleimling says.
"It's the chicken and egg problem. At the moment, there are no hydrogen cars, because it is not possible to fill up. This may change in the future. That is why the European Union is providing subsidies to develop this type of project and create a demand," Pleimling concludes.
This story was first published in French on Paperjam. It has been translated and edited for Delano.