The British national, who spent most of his adult life outside of the UK, served in leadership roles for WorldCom Europe and 3Com Inc. in California. He went on to become a facilitator, coach and trainer for leadership, project and change management.
But Garratt was best-known in Luxembourg for his volunteer work with the Scouting movement. He served as District Commissioner Benelux for British Scouts Overseas from 1993-1999, chaired the executive committee for northern Europe district of British Scouts Overseas from 2013 to present and was Telstar group Scout leader from 2003-2013.
This long-term commitment led him to being awarded the Order of the British Empire by Queen Elizabeth in 1996 for services to the British Community in Europe. In 2008, he received the Ordre Grand-Ducal de la Couronne de Chêne for services to young people in Luxembourg.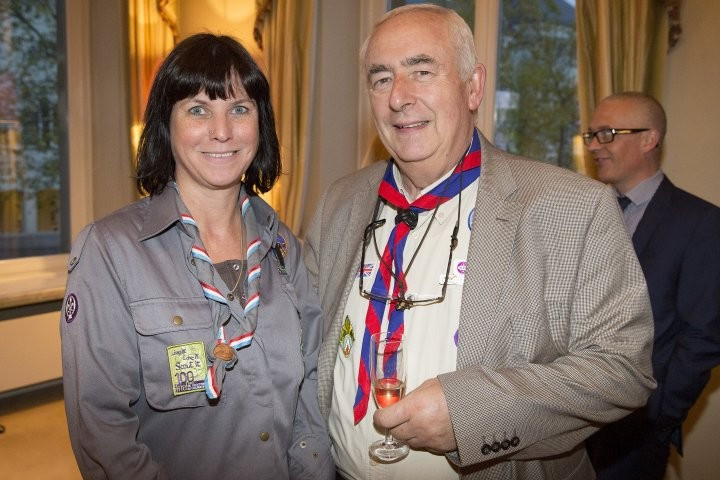 "Chris, was like a father for international Scouting in Western Europe, especially Luxembourg. He was our little bit of Lord Baden Powell. His work as a volunteer touched the lives of thousands of young people, boys and girls, over the years," said Scout leader Lynn Frank, adding: "On our last meeting three weeks ago we were still discussing the merits of badge glue and his intention to visit the next Telstar Scouts Group Camp in October. He had made a promise 'To Do My Best' when joining the Scouts as a small boy and this he did till the end. He will be sorely missed but remembered by all the kids and adults he worked with."
Rani Roloff, a Telstar Scouts group leader, added: "'It was an honour to know Chris Garratt and work with him. His work in scouting and at Telstar Scouts was tremendous. He touched the hearts and lives of many. He was a true gentleman, a fantastic mentor and a fierce friend.  Chris will be sorely missed. #gonehome."
He was a true gentleman, a fantastic mentor and a fierce friend
Outside of Scouting and work, Garratt was active in politics in relation to his country of birth. He chaired the British Conservatives in Luxembourg before establishing the Luxembourg Liberal Democrats, preferring the latter's anti-Brexit politics.
The 2016 Brexit vote was a "political watershed for Chris," Martin Bennett, deputy chair for Liberal Democrats in Luxembourg, said. "Chris cared for his country of birth, for Europe and for Luxembourg, his country of residence. Appalled by the result and politicians who had incited and exploited xenophobia in the campaign, Chris was determined to raise his voice in protest."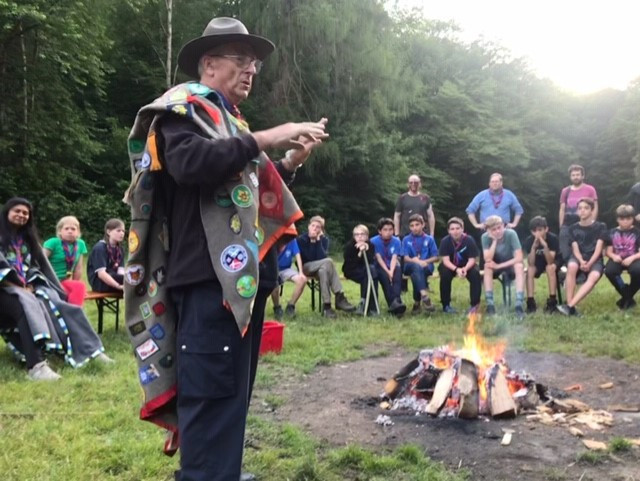 He added: "It is a great testament to his character that Chris devoted his last years doing what he could to hold the Brexiters to account; rather than moan about mendacity and political corruption, he tried to do something constructive and concrete about it."
Neil Bennett, whose wife is a Scout leader with Telstar and whose children moved through the Scouting movement, said that his hole family had benefitted from "Chris' enthusiasm and passion for a whole range of activities."
He said: "He was a man of extraordinary dynamism, enthusiasm and perseverance, as well as being very kind and warm. I always enjoyed his company. He was a mainstay of the now dwindling UK community in Luxembourg who will be sorely missed."
Clive Munn, who knew Garratt in a professional capacity, said: "Chris just never stopped helping others as all good Scouts are trained to do from Bob a Job to saving lives in the mountains. […] He will be missed by many including those of us who fought against Brexit! Rest in peace Chris, you have more than earned it."
In addition to his wife, Carolyn, Chris leaves three children: George, Josephine and Elizabeth, two stepchildren: Geoffrey and Sarah-Jane, and eight grandchildren. A date has yet to be set for the memorial.