The building is funded by the André Losch foundation and ownership will be transferred to the state upon completing, which is then making it available to the university, which will use it for teaching and to organise conferences and other events.
"The university is proud of the partnership we established with the foundation over the years. The new multipurpose auditorium will significantly improve the university's infrastructure on its Kirchberg campus. It is a building on a human scale whose transparency reflects the university's openness to society, as well as the impact of teaching, science and research," said university rector Stéphane Pallage, who represented the university in the call for tender, in a statement.
The building will have a surface area of around 4,000m2, including classrooms, seminar rooms, two auditoriums of 40 seats and a larger conference venue for up to 450 people. Dubbed "The Cloud", it will face Boulevard John F. Kennedy. It is due to be completed in 2025, in collaboration with Luxembourg architecture firm Fabeck Architectes.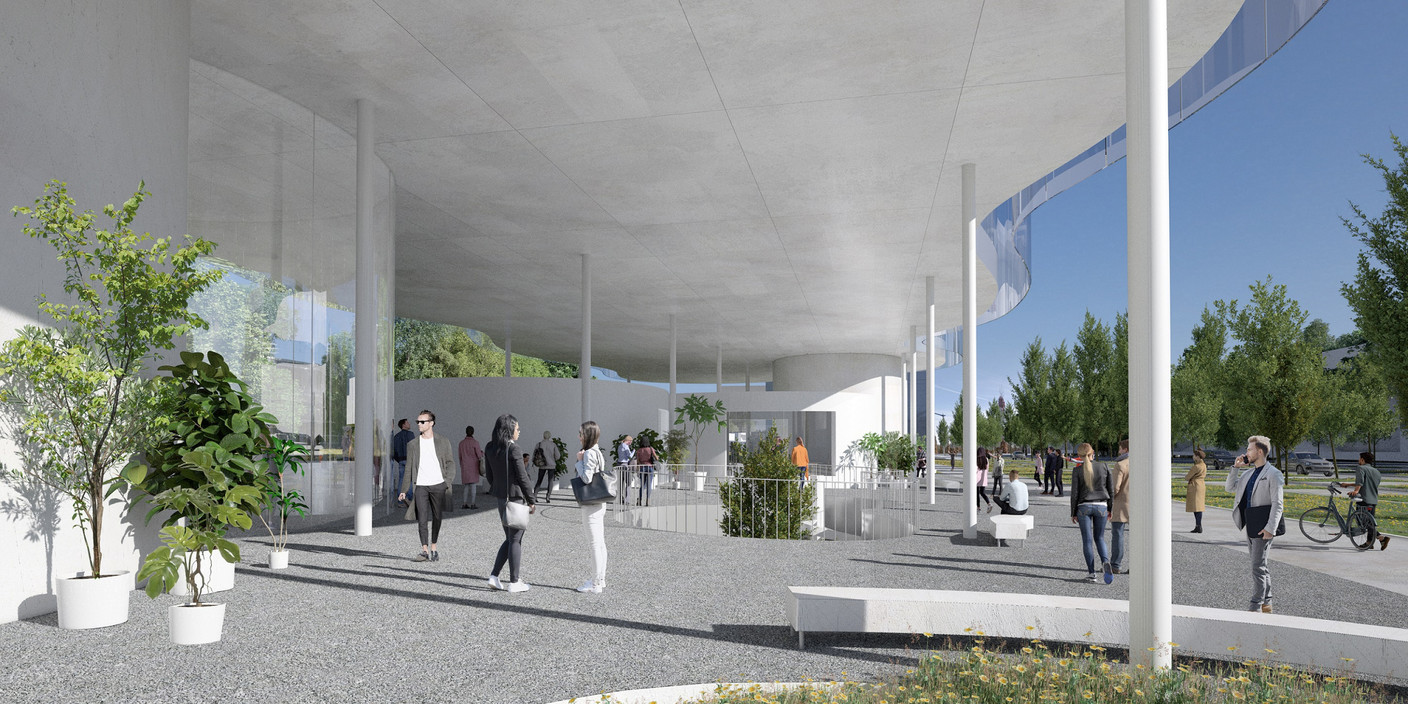 1 / 3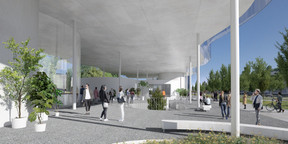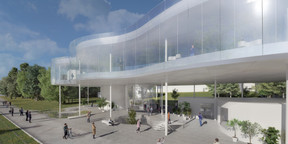 "This flagship project of our foundation was started by its founder André Losch. It conveys his vision to act for the young in the field of education and for the advancement of knowledge," said Pit Reckinger, president of the André Losch foundation.
The foundation also funds Parkinson's research at the university, and more recently has helped support projects on covid-19 and provided meal vouchers for students who were unable to work during the pandemic.
The Japanese firm behind the building, Sanaa, has also designed the Samaritaine department store in Paris, the Sydney Modern Art Gallery, the Grace Farms nature and cultural centre in Connecticut, the Hungarian National Gallery in Budapest, the Naoshima Port Terminal in Japan and the Rolex Learning Centre in Lausanne. Founders Kazuyo Sejima and Ryue Nishizawa were awarded the Pritzker Architecture Prize in 2010.
The competition for the building was limited and in addition to Sanaa, Dutch architect Rem Koolhaas, Copenhagen-based firm Big, Basel's Herzog & Meuron, and Ateliers Jean Nouvel were invited to participate. French architect Jean-Michel Wilmotte chaired the jury, which included representatives of the foundation, the mayor of Luxembourg City, the president of the Fonds Kirchberg and the deputy director of the public buildings administration.
The University of Luxembourg's main campus is located in Esch-Belval, but it also has several buildings in Kirchberg and Limpertsberg. The auditorium funded by the Losch foundation will be the gateway to the refurbished Kirchberg campus, which will consolidate staff and teaching currently scattered across other buildings.