Project overview
Name: Séverine Zimmer and Chiara Agostini.
Occupation: Cultural project management and student.
Location: Chiara's bedroom in Clausen.
When did you start your renovation project and how long did it take? The process took more or less 2-3 months from the first meeting with the handyman to the assembly of the entire structure. The construction on site started the 15/08/2018 [and lasted] until the 01/09/2018.
Was it a new property that you bought or were you renovating your existing home? At first it was as an installation in a new house and then, as we moved, it was disassembled, partly adapted and rebuilt in another house.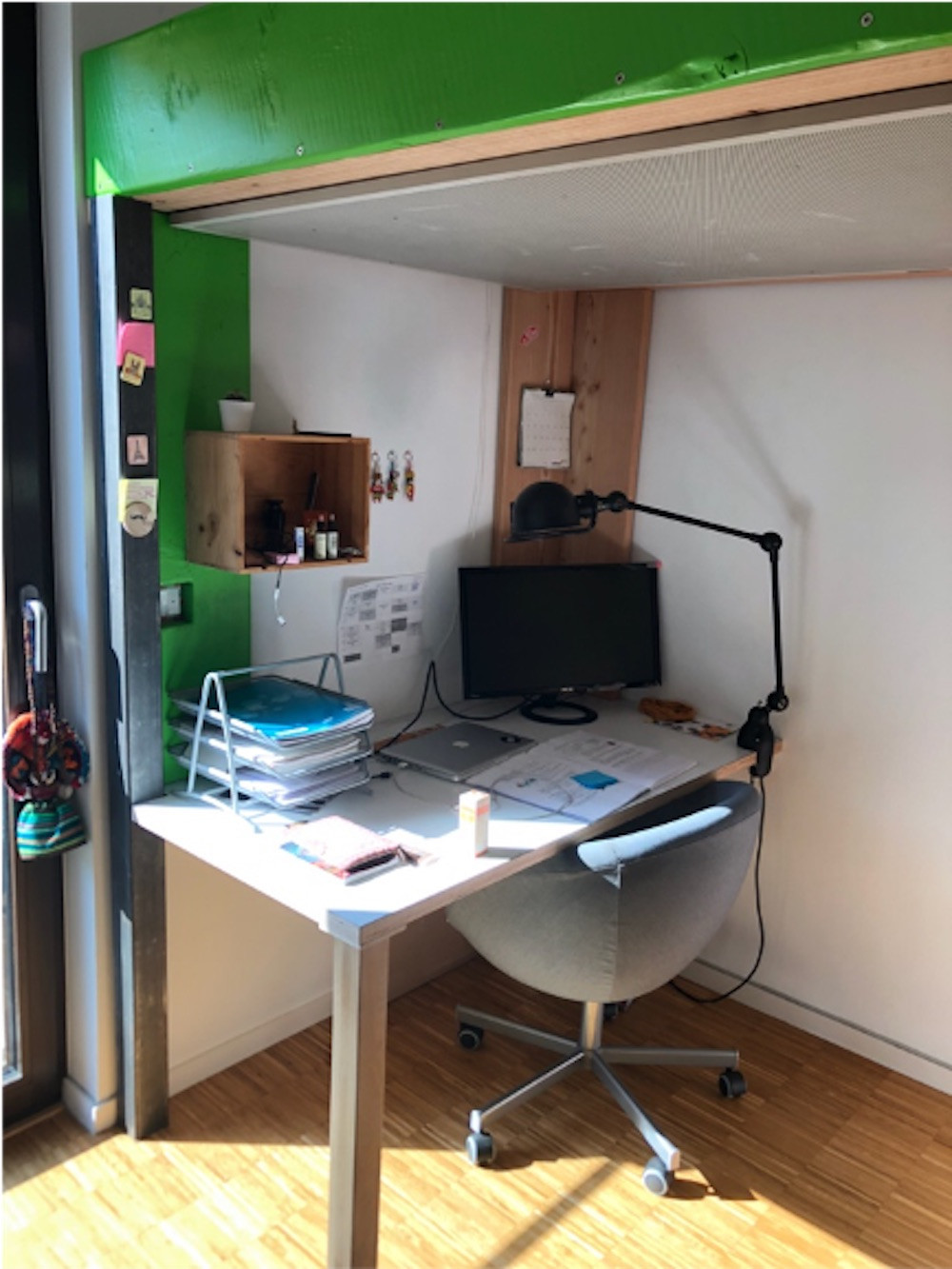 1 / 2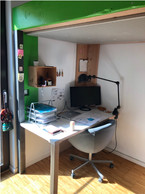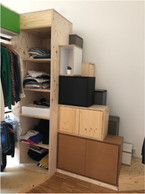 Why did you start this project and what did you want to accomplish with the renovation? I started this project because I wanted to change my child's bedroom into an adult one. I wanted to find new furniture, but as my room was very small, the stores had nothing suitable. So I decided to build my own furniture in order to reach my comfort and respect my budget.
Briefly describe the work that you undertook: First we drew the plans with my father-in-law (an architect), then we looked for reusable or leftover materials: for example, old wood from a cheese store and from artisans (carpenter and locksmith), from stocks where we found structures of past exhibitions, friends. After preparation of the parts by the joiner, we assembled it during a holiday break.
Budget: As I decided to take wood and steel from artisans and only reuse materials that people didn't use anymore, most of the money was spend on paint and wood oil.
Now that work has been completed, what are you most pleased about? That I've done it myself and in circular economy process. I have learned a lot about building, and how on plan it looks easy and fast, but how in reality it needs a lot of reflexion and patience... but my bedroom is unique and is a concentrate of lived experiences. 
Looking back at the project, what would you do differently now? I would have increased the width of the stairs so that I could have deeper storage, but it was not possible in my first room.