In December 2023 Maison Moderne is turning 30. What were you doing in December 1993?
Victoria Döringer: That's a good question, I was only 1 year old... I can hardly remember it. But I was probably happy about the lights on our Christmas tree with the presents underneath, and was excited about celebrating Christmas with my parents and older sister. Since I grew up near Trier, I probably experienced the first German Christmas markets from the pram and maybe saw the first snow.
Maison Moderne has organized hundreds of events. What was the one that stood out the most for you and why?
Party-wise, for me it's definitely the 12th Delano birthday celebration that took place a few weeks ago: great crowd, top entertainment, fantastic atmosphere.
Content-wise, I was very inspired by the last 10×6 event "Women on Board". All ten women had very interesting background stories and eye-opening insights.
Your communication budget is mostly dedicated to digital. Can you explain why and how you decide on your strategy?
I'm a big fan of data-driven marketing because it offers valuable insights into customer behaviour and preferences. This finally makes the communication outputs more measurable. By analysing data from website analytics, email campaigns and social media engagement, we gain a better understanding of our target audience, their interests and potential needs, and can tailor our marketing, sales and even product development efforts accordingly. It is also very cost-efficient and faster than offline campaigns, and we can reach our target groups and segments very efficiently and on the go, adapting strategies and content on the fly.
Nevertheless, I believe that especially in Luxembourg, print and offline marketing is here to stay--at least for the moment. Printed materials like brochures and flyers stick out in the midst of the noisy digital world. Sometimes it is still very effective to physically touch, hold or read through something to create a more personal and tangible connection.
What is the best campaign you will never forget? And why?
I have a whole series of campaigns that I think are great. One large-scale campaign that I find super thoughtful and unique comes from the Berlin transport company BVG, for instance, where humour and self-irony are usually a main part of the communication: "Because we love you" ("Weil wir dich lieben"). It's a self-deprecating and cheeky campaign in which BVG makes fun of itself and hits just the right note, especially with young people – one of the highlights is the viral video hit "Is mir egal" ("I don't care") about diversity and inclusion. The message is: it doesn't matter what you look like or where you come from. Thanks to the witty campaign, BVG has managed to transform its image from a typical German, boring authority into a very cool company that embodies the Berlin style like no other.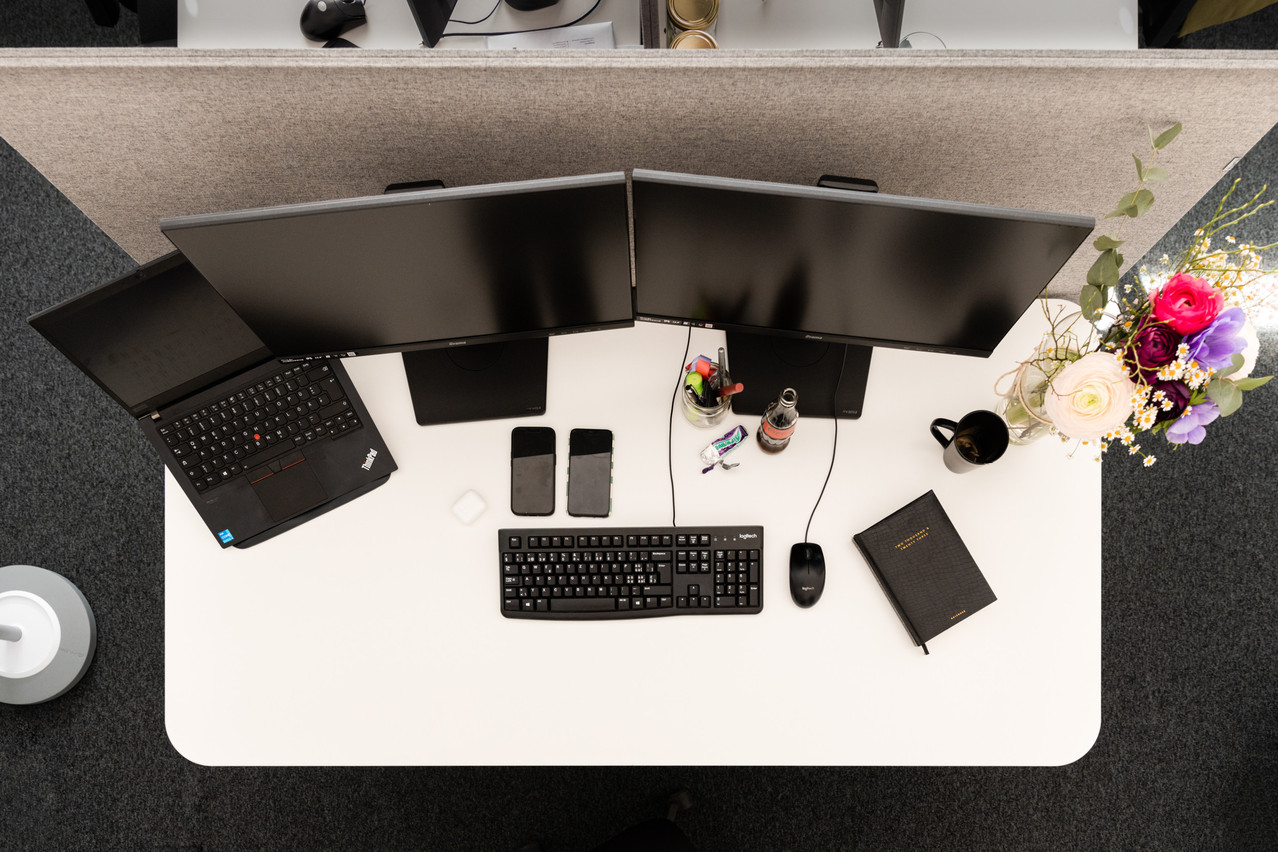 Can you describe your morning rituals at work?
I (proudly) take the bus to the office and start the morning with good mood music in my ears. Arriving at work, I first prepare my breakfast – yoghurt with seasonal fruit, a strong coffee and a glass of water – which I have while checking my email inbox. After chatting for a few minutes with colleagues who are already in the office, I'm kicking off my day.
How do you feel about the rise of artificial intelligence and ChatGPT in particular?
The short answer: I observe it with awe and wonder.
The longer one: I love trying out all these new AI tools like Simplified or DALL-E, and I'm a big fan of ChatGPT! I use it pretty regularly as a kind of digital assistant at work, sometimes it helps with translations, writing emails or simple summaries, or in my private life, for example to create sightseeing lists for the next city trip. My father, who is a retired programmer, uses it to correct his code, and my sister, who is studying to be a teacher, uses it to compare texts. All fun and helpful activities that free us from tedious tasks. That said, it is undeniable that going forward the rise of AI will change the way many people work. Hopefully in a way that people use the extra time in innovative and collaborative ways.
You have been appointed editor-in-chief. Who will you put on the cover of the next Paperjam or Delano?
Not an easy question, but I have a suggestion, inspired by the birthday dates I found in one of the recent Paperjam newsletters: Mike Koedinger! And why? Well, he seems to have many anniversaries this year: the 12th birthday of Delano, the 30th birthday of Maison Moderne and his own 50th. At least three reasons to put the humble hero of the Luxembourg publishing world on the cover.