In an official message, the site announced heavy rain leading to an added 5-10 l/m2 accumulation in some parts of the country on 4 January, which could lead to potential danger. Minor local floods could lead to damage in some areas, it says, asking citizens to be careful while underway in areas most affected.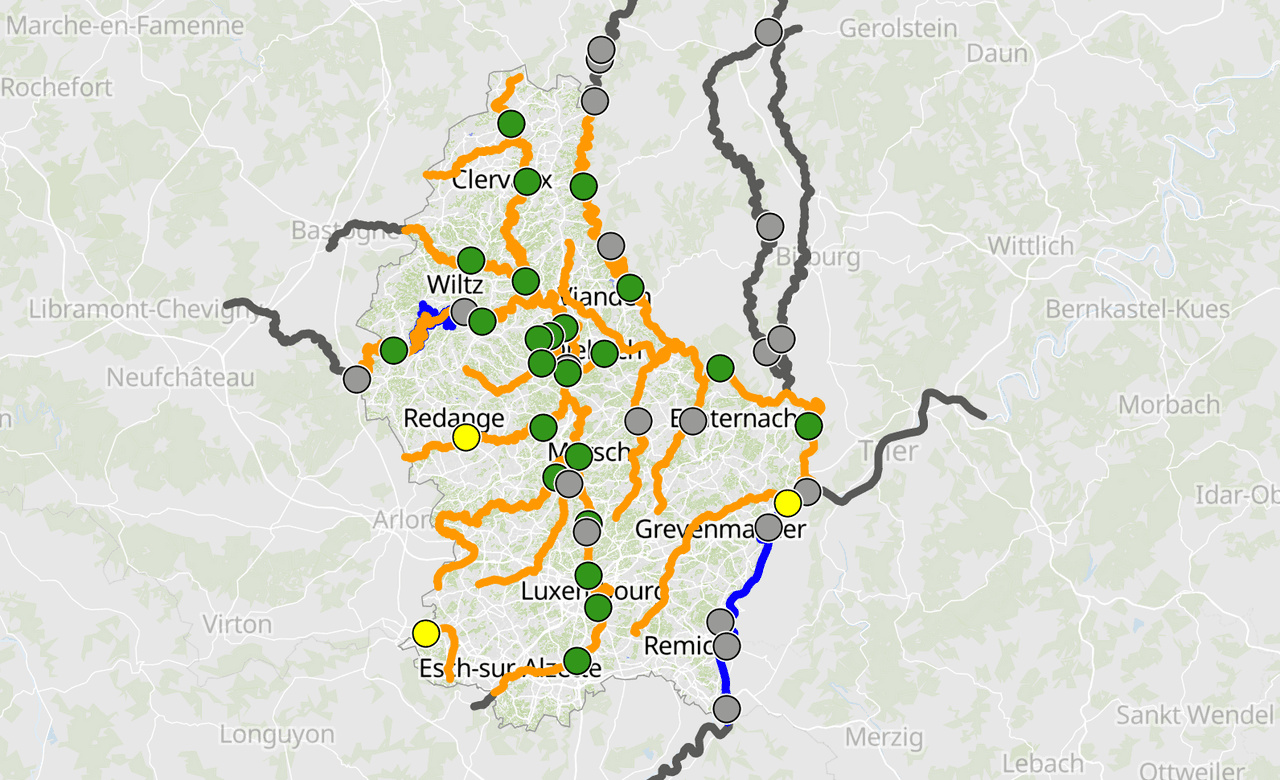 Currently, the pre-alert threshold has been reached along the Alzette river, with the lower part of the Sûre expected to follow over the late morning or early afternoon. The highest levels of water will be reached in the early evening, though it could increase until midnight.
Water levels can be visualised here.
The Alzette breached its banks in Mersch on Tuesday morning and several country roads were blocked for traffic. Rain caused a landslide near Lintgen, closing down the CR101 road while clean-up operations were ongoing. 
Following the July floods, the flooding website suggests charging power banks and mobile phones in case of a power cut, as well as staying informed about one's own area and its risks. People living in a zone at risk of being flooded should turn off the electricity and heating, and gather all important documents to keep in a safe space.
At the amber level, local floodings could damage the activity of several sectors, and hinder mobility.