Well-being in the breathtaking Bernese Oberland
Most of the wellness and spa facilities offer wonderful panoramas with stunning natural landscapes and glittering lakes. Sit back in a saltwater pool, jacuzzi or even an infinity pool. Specific wellness and sporting activities can help you improve your well-being. Get your muscles in shape on modern exercise machines and treat yourself to an invigorating massage. Do your body some good and pay a visit to a fragrant herbal bath or a steaming hot sauna. Find your own favourite wellness oasis in the Holiday Region Interlaken.
Wellness hotels in the Holiday Region Interlaken
The charming wellness hotels and spa providers in the region are as individual as your needs. Experience exclusive outdoor massages, health-promoting whey baths and natural treatments incorporating Alpine herbs. You will receive a warm welcome from your hosts, who will surprise you with opportunities to experience soothing treatments – incredibly good for body, heart and soul. Let the cares of the day melt away as you unwind in stylish sauna complexes and enjoy culinary delights. Elegant oases of well-being are dotted around Lake Brienz and Lake Thun. Choose your place to relax – right on the banks of the glistening lakes or a little higher up on a sunny plateau with a view of Switzerland's four-thousand-metre peaks.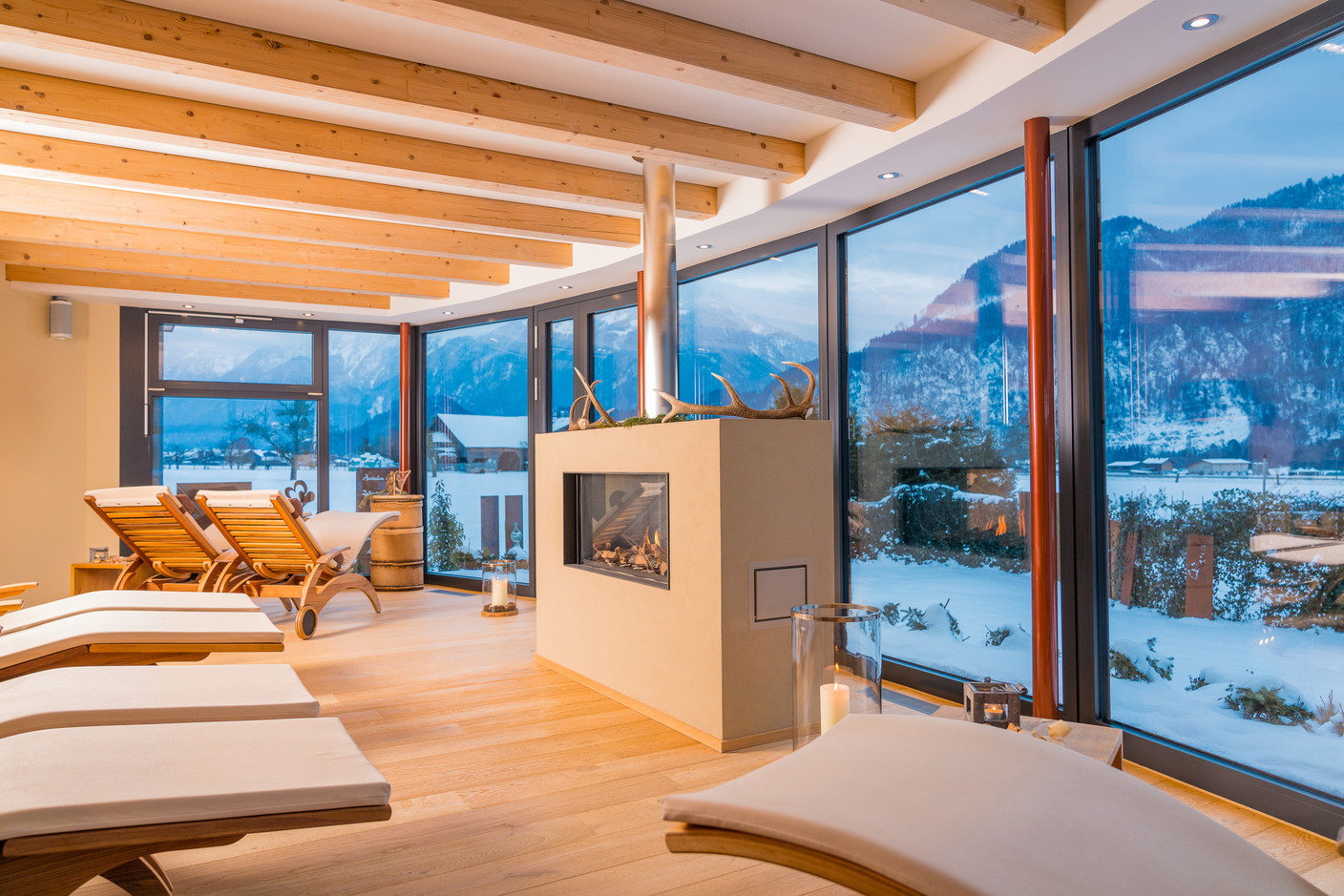 1 / 4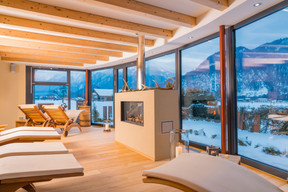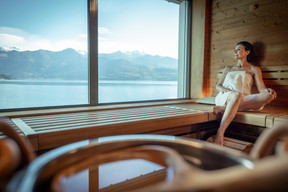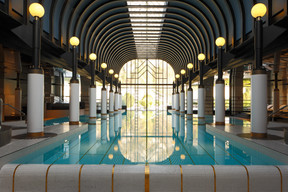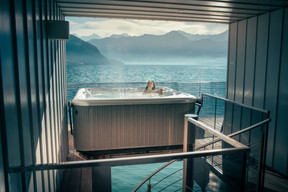 More than just sparkling in a hot tub: Well-being for spring, summer and autumn
Feel good, exercise outdoors and recharge your batteries in picturesque countryside around Lake Brienz and Lake Thun. A wellness break in the Interlaken Holiday Region offers you more than "just" lying back in a hot tub. Selected activities such as yoga, Pilates, Nordic walking, water gymnastics and stand-up paddleboarding harmonise your body and soul. Relaxation combined with a wide range of water sports, bicycle rides and leisurely walks with stunning panoramas add up to a perfect all-round holiday. Wildly romantic lakeside paths present a perfect opportunity for relaxing walks in the fresh air. Cut your stress level with specific physical therapies, personal training and various relaxation techniques.
Dive in & warm up in winter
Does this sound familiar? The temperatures outside are below zero and your body longs for warmth and relaxation. It's high time for a break. The superb wellness hotels in and around Interlaken are set in a breathtaking landscape of lakes and mountains. Not only will guests enjoy beneficial moments of sheer wellness, they will also be able to engage in gentle activities amid a wondrous winter landscape – for example, by immersing themselves in the warmly bubbling waters of a saltwater pool. It's even possible to work up a sweat despite the plummeting temperatures – and the beneficial heat of the sauna will boost your immune system. Afterwards, retire to a quiet zone to gaze upon the snow-covered Swiss Alps, take a romantic winter stroll or embark on a leisurely snowshoe tour through the rolling hills of a snow-flecked wintry wonderland.
More information about this destination.