Carole Miltgen's office is chock full of cards sent by friends, family and colleagues. "I love receiving hand-written cards."
Miltgen is CEO of Prisma, an investor communications agency based in Kirchberg, which she founded in 2006. She is a mentor to startup entrepreneurs through the Chamber of Commerce's Business Mentoring programme. Miltgen, a native Luxembourger, is well known in the international community because of her long-time involvement with Rugby Club Luxembourg. Prisma participates in several charitable events each year.
Here is some of what Delano saw during its visit in early December:
Her nephew's drawing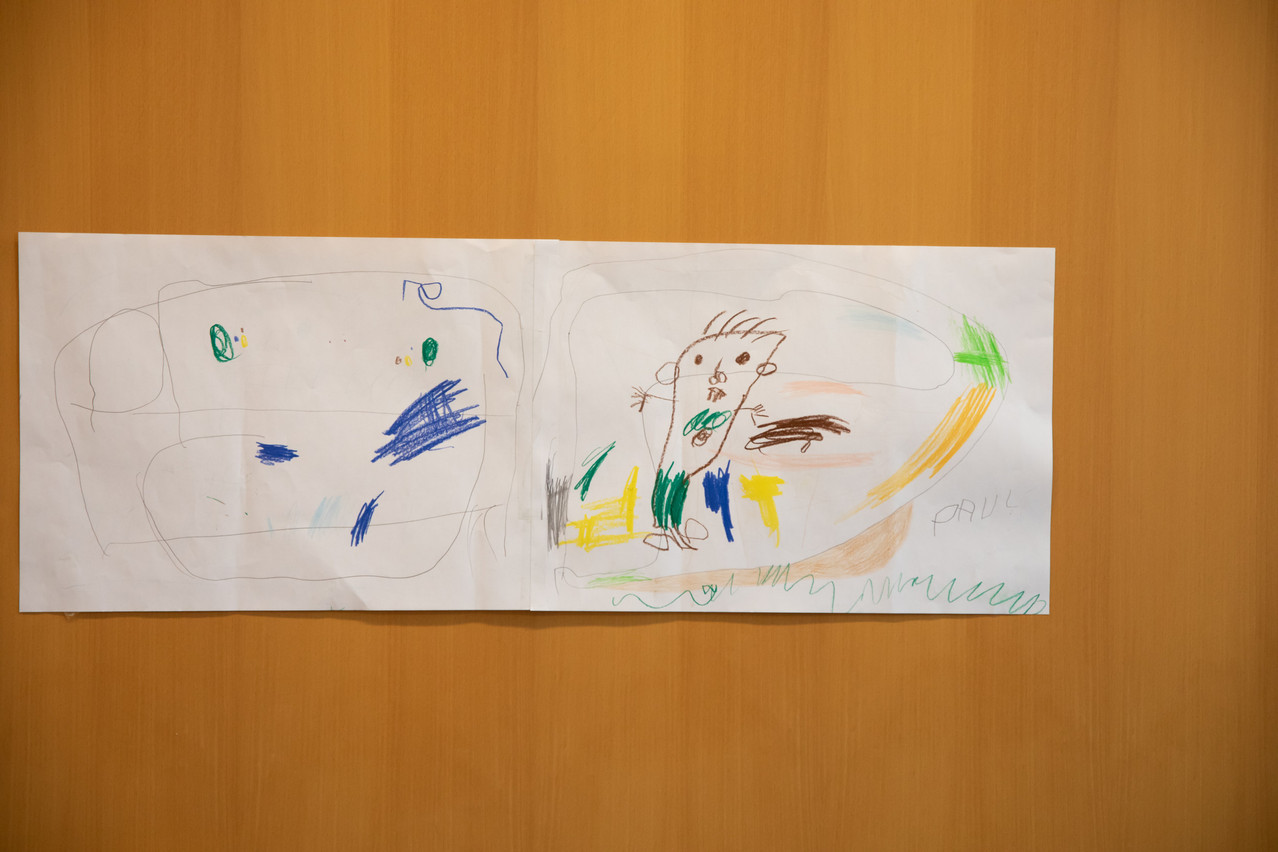 Miltgen's nephew gave her this drawing when he was about four years old. He drew himself playing with a dog, "but he actually has a cat."
Back-friendly chair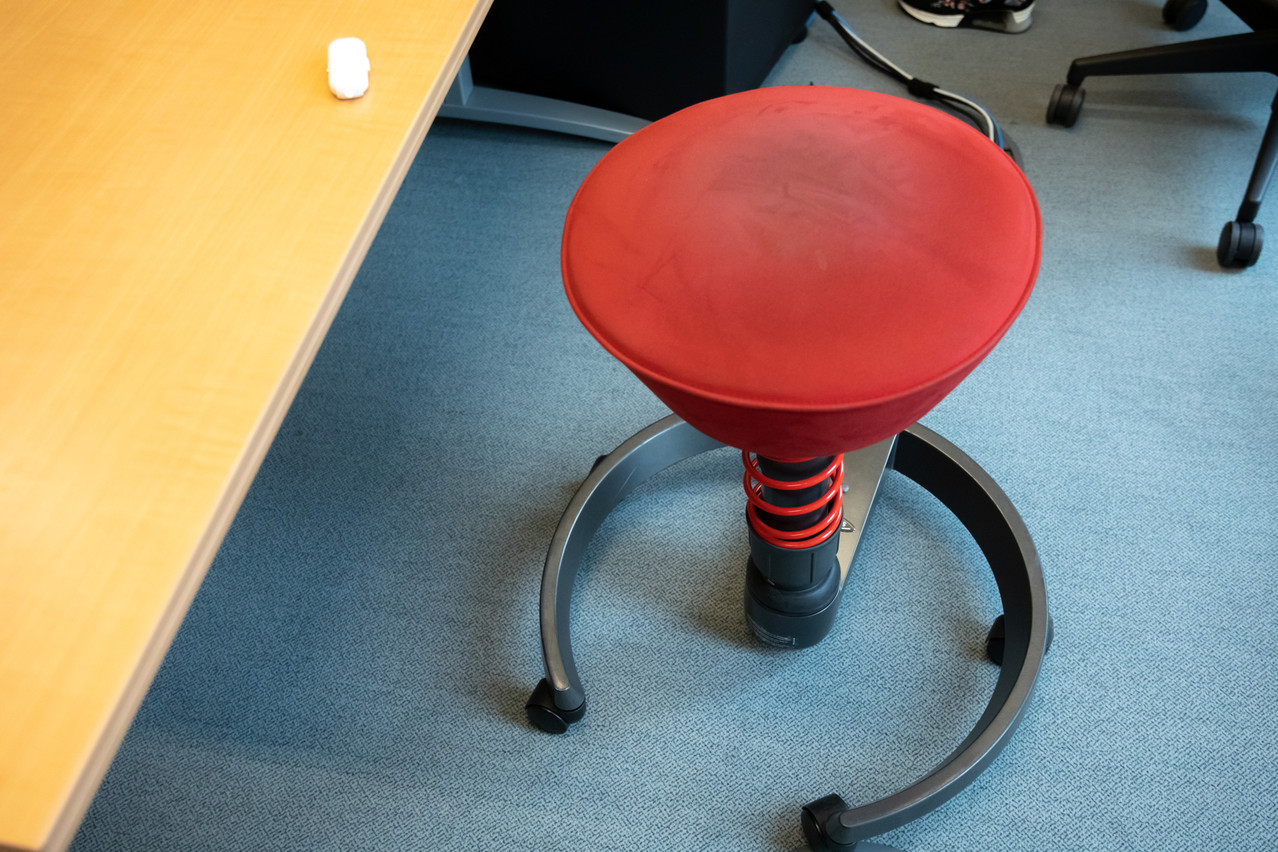 She used to sit on a ball, but switched after this special chair "was recommended by my doctor" for her back problems. Miltgen is not sure if it really helps or not, because she also does yoga and sees a personal trainer several times each week. But she is sure that she does not look "very elegant" sitting on this chair, as she is meant to sit with her legs spread apart "so my back is completely straight."
Conference memento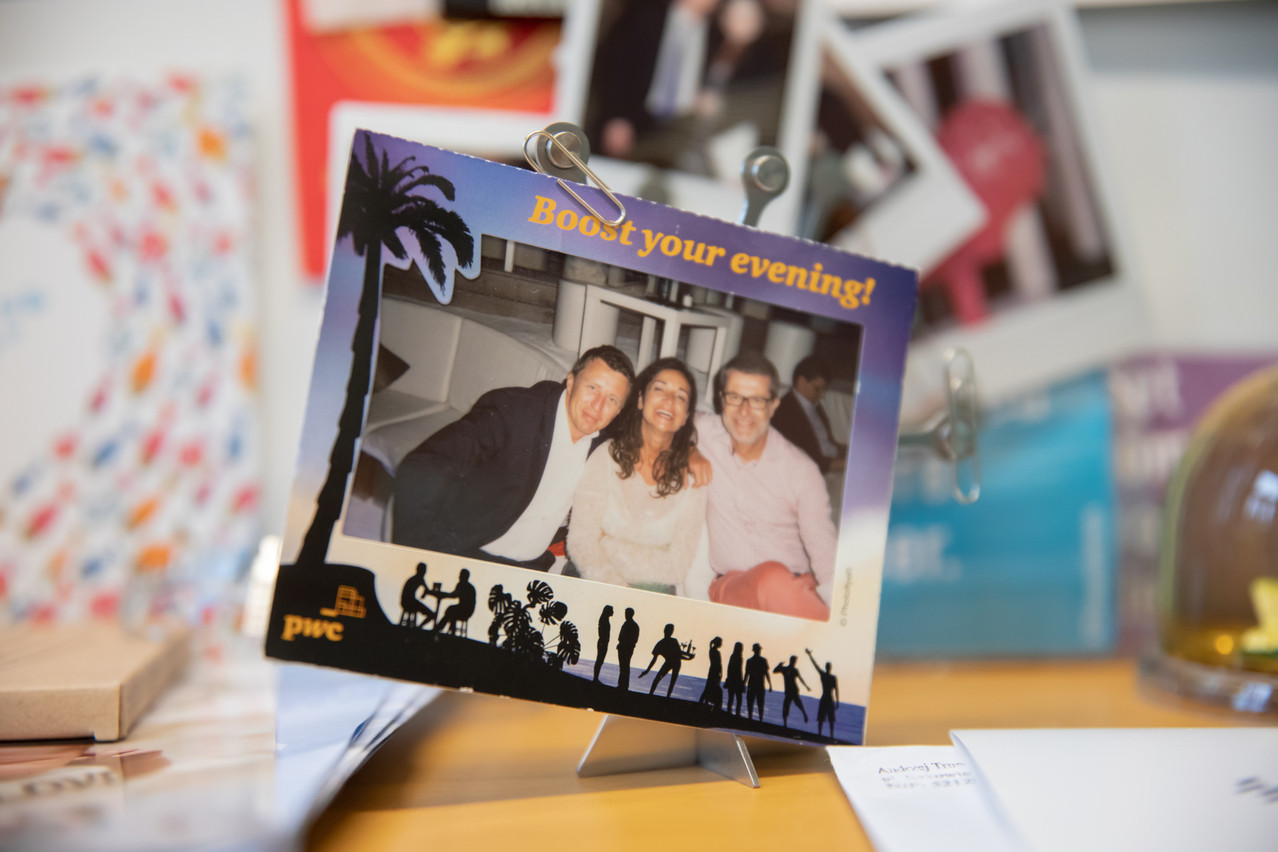 One of her office walls in lined with photos and cards from friends and colleagues. Miltgen looked particularly happy in this picture from the Fund Forum Monaco in 2014, taken at the PWC party on the last night of the conference. "The Fund Forum used to be 'the' event where everyone went, because you could stay in the hotel where the conference was held and everything was walkable," she said. Why was she in such a good mood at this particular soirée? It was a "beautiful evening" and she had just played pétanque before the party.
Charging bank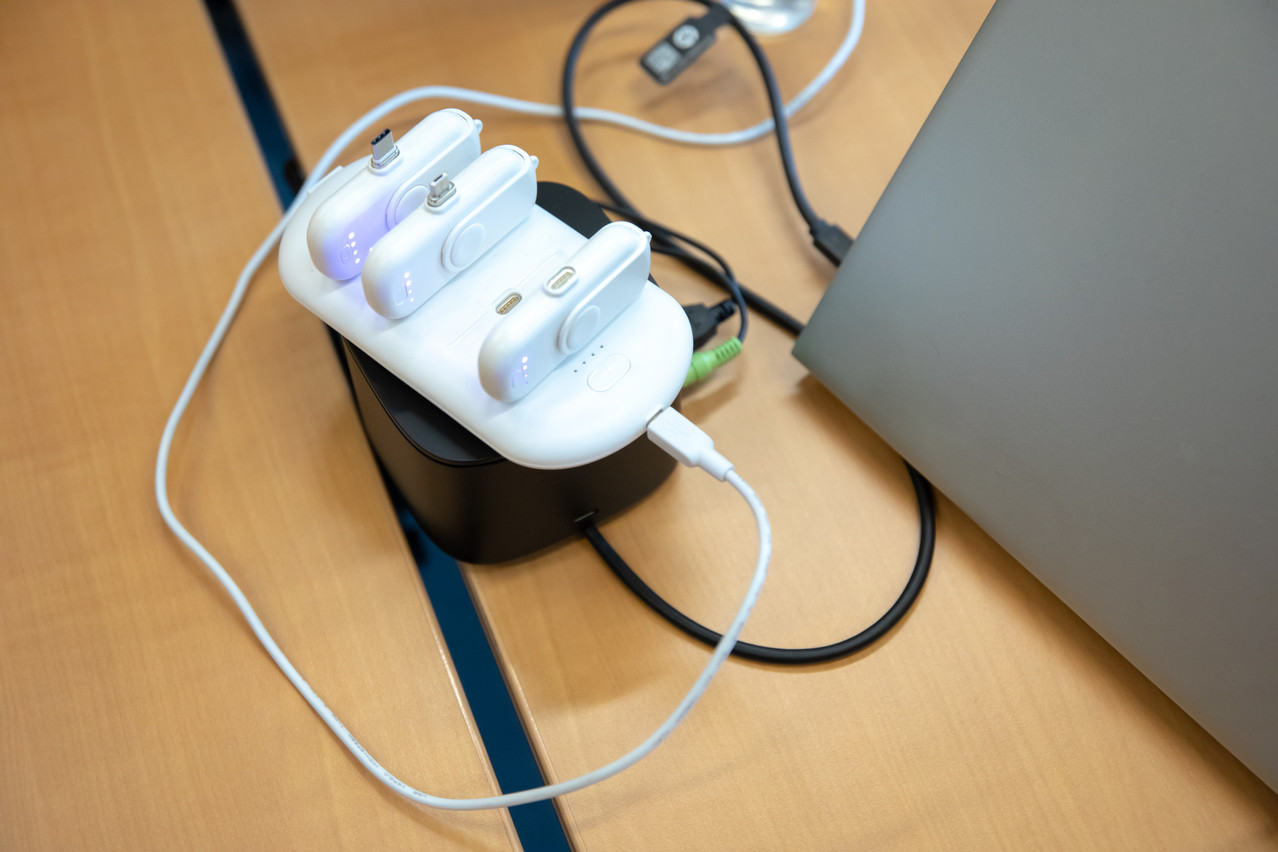 She picked up this charging bank during a business trip to Hong Kong in 2019. Miltgen said she had seen other models before, but they were "not good quality". This one is nifty. It runs off her laptop, charging several battery pods simultaneously. Each battery pod can then charge electronic devices on the go. "I only use it for my phones, personally," but a friend uses one for their camera.
Shoes and shopping bags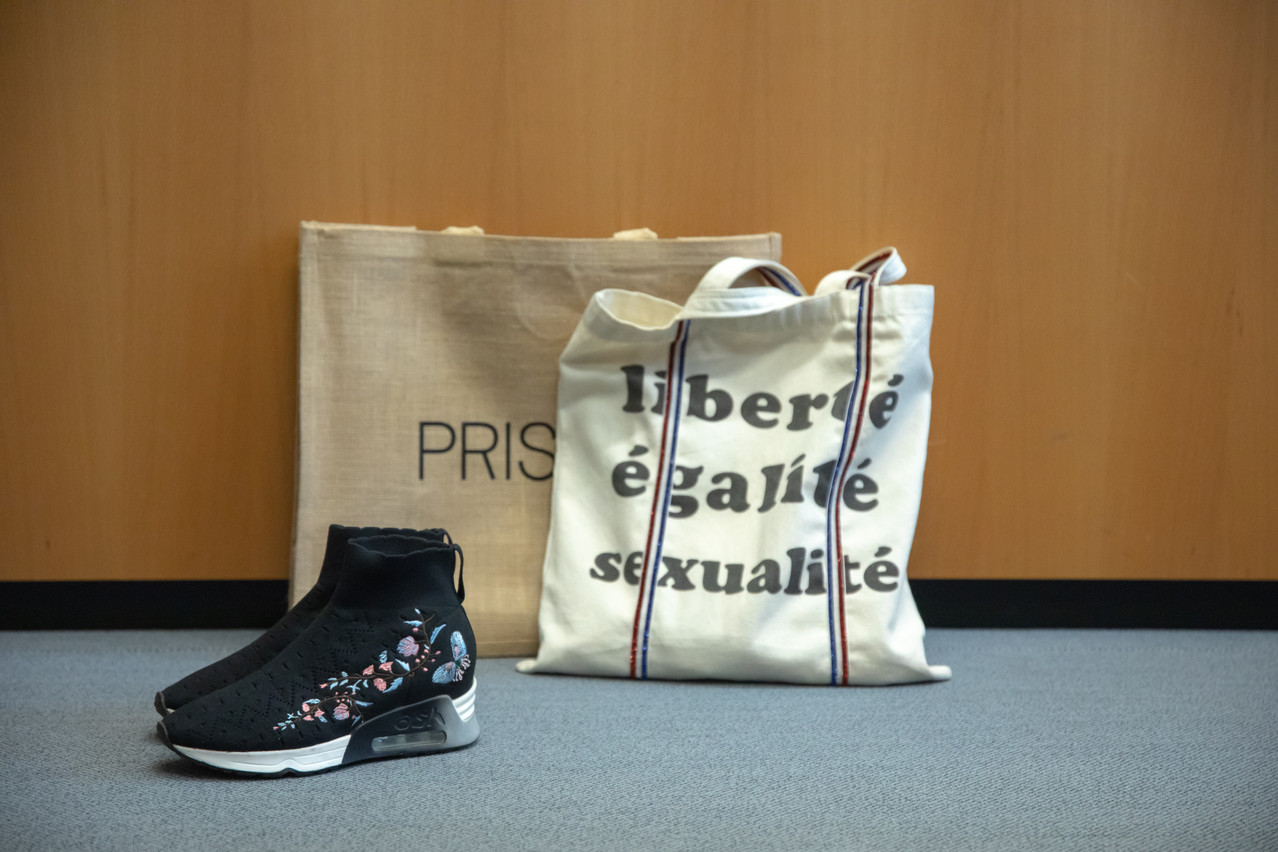 She normally wears high heels for professional meetings, but "I always keep a pair of trainers" for running errands or going shopping.
Miltgen picked up the shopping bag emblazoned "Liberté, égalité, sexualité" in Ibiza. It inadvertently has become her default laptop bag. After lockdown lifted and she returned to the office, Miltgen said she "could not find her laptop bag." The canvas sack was in the office kitchen and she grabbed it as a temporary solution. But as the weeks went by, she added papers, pens and other supplies, and "now it's my day-to-day laptop bag."
Water bottles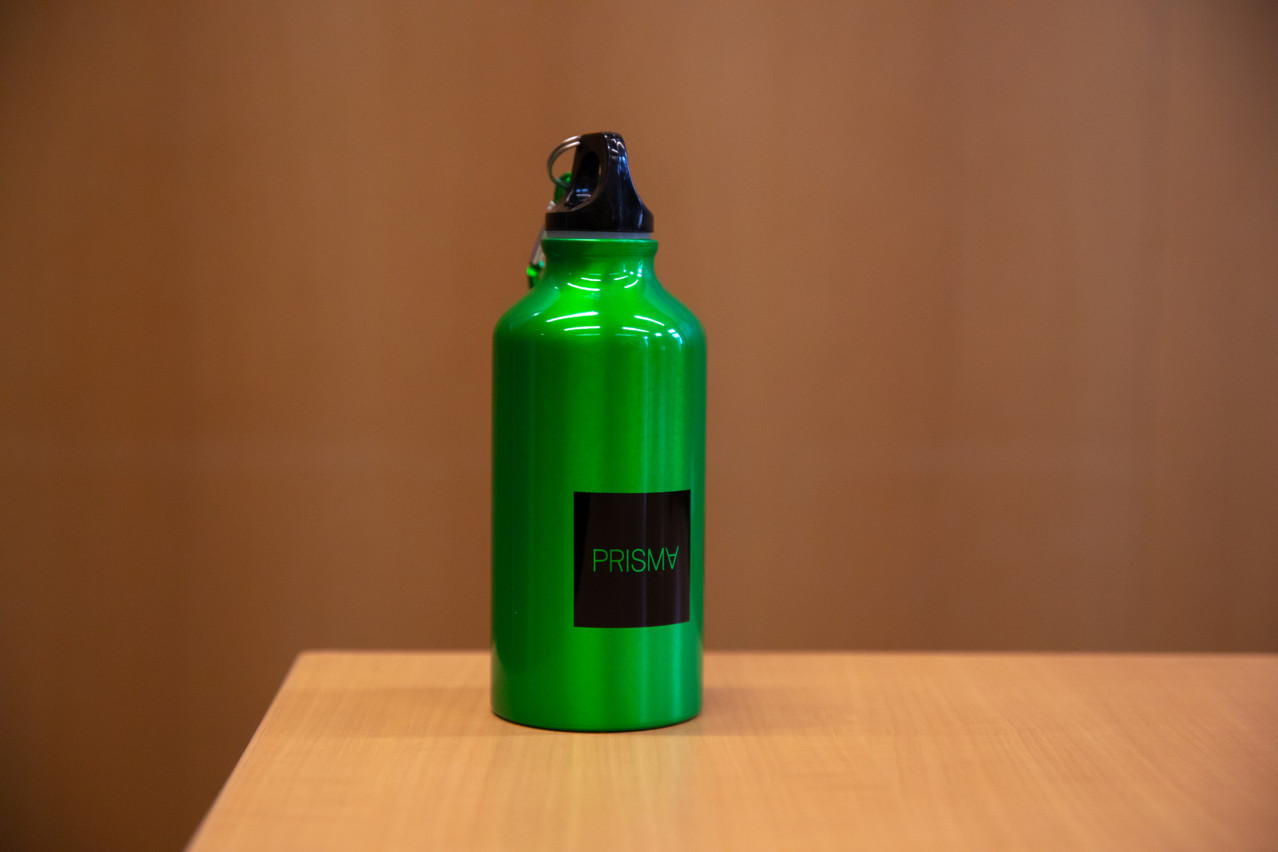 When Delano visited her office, Miltgen and the Prisma team were getting ready to help at the "Barbecue de la Solidarité" organised by Stëmm vun der Stroos, an NGO that aids people sleeping rough and others in need. About 200 homeless people will have a burger meal prepared by a local food truck on St Nicolas Day, 6 December 2021. They'll also each get one of these water bottles, which can hold tea, coffee or other beverages.
Workspace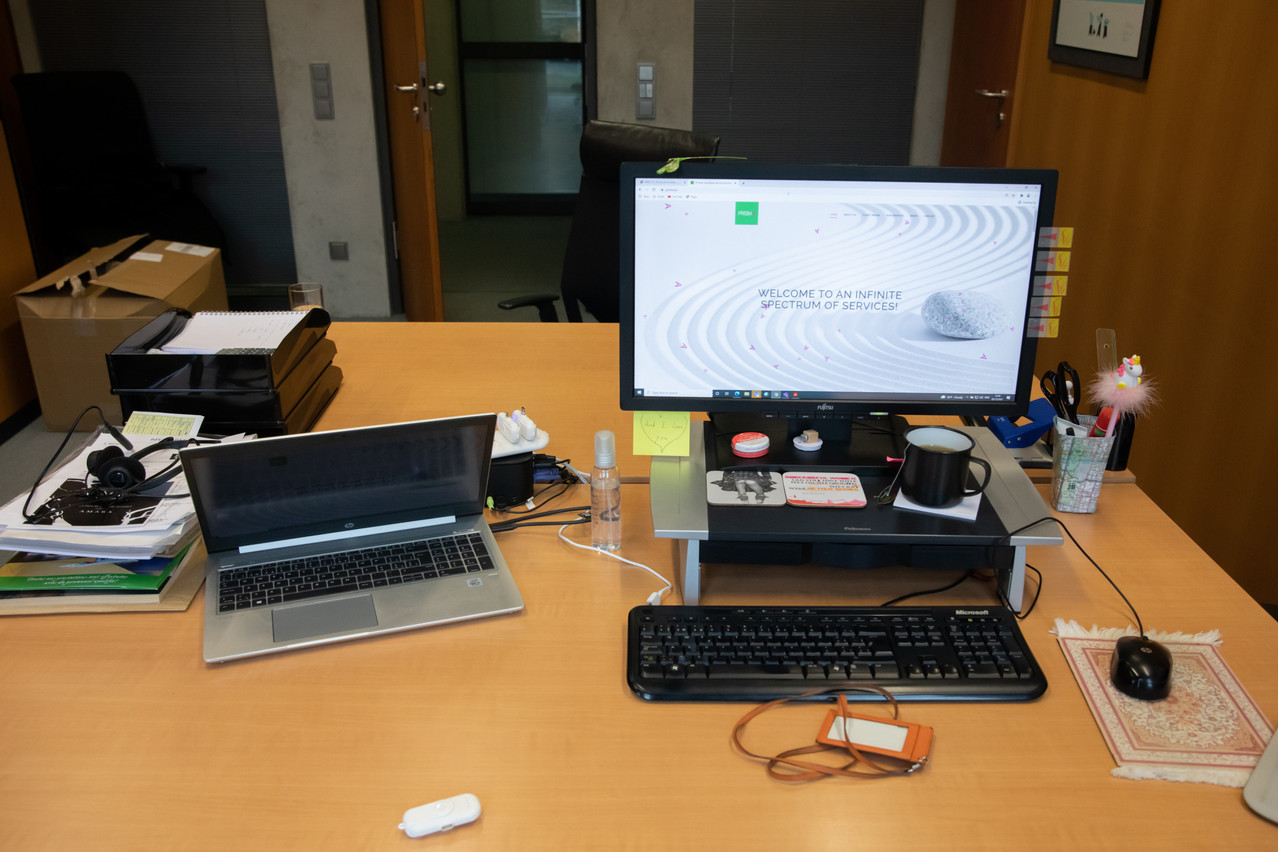 Miltgen keeps her desk fairly clear and organised.